A MULTI-MILLION pound funding package has been confirmed for the Midsteeple Quarter.
Planning and Community Wealth Minister Tom Arthur visited the town centre regeneration project this week to announce £3.4m of support from Holyrood towards the £7.2m transformation of the former Baker's Oven.
The disused site at 135-139 High Street is being turned into new homes and business units – a significant milestone in the work by the community-owned enterprise Midsteeple Quarter to buy vacant buildings and bring them back into use.
The success of the Midsteeple Quarter project has impressed both locals and its VIP visitors and Tom Arthur said: "It's a very impressive and inspiring project, I think what is making it so effective and attracting so much attention is the fact that it is being led by the community.
"I think towns across Scotland will be watching closely what happens here and looking to learn from it."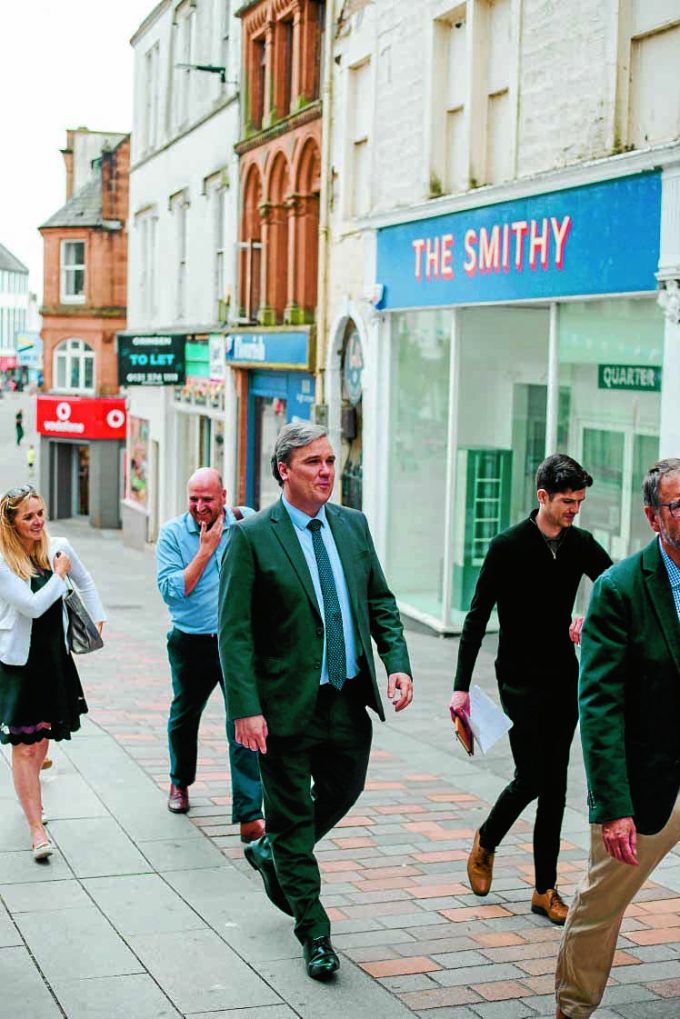 Years of campaigning and fundraising by the Midsteeple Quarter team and townsfolk to bring the former Baker's Oven and four other buildings into community ownership has enabled the project to reach this point.
Members of the Midsteeple Quarter team are excited to see their vision finally coming to life.
Executive director Scott MacKay said: "It's very exciting and positive for us to be able to make this official, we've been working away in the background for some time and to have actually gotten to this point where the building is now a construction site.
"It's such a positive thing for Dumfries to see investment and money coming into the town to help regenerate the high street."
The project funders have also spoken of their delight at work getting underway, director of The Holywood Trust, Karen Ward Boyd said: "The Trust is delighted to be able to financially support the phase one capital works of the Midsteeple Quarter development in Dumfries.
"The initiative is ground-breaking and will start to change the way we as a community use the town centre, importantly developing what it has to offer to a wider range of people, particularly young people.
"I hope this is the rebirth of Dumfries as a modern, relevant, and thriving place for us all to live, work and socialise."