Scotland's largest rural performing arts event will run from May 25 to June 3 at venues across the region.
Audiences will enjoy a diverse range of shows, including concerts by some of the best musicians to come out of Dumfries and Galloway. Gavin Marwick and his Journeyman Project will be performing new work, Impressions of Galloway, with the Scottish Ensemble at the Easterbrook Hall; Blackbird Opera, a new opera company founded by Sanquhar soprano Claudia Wood, will bring Sir Walter Scott in Music and Opera with the Scottish Ensemble to the Theatre Royal; and Dumfries-born jazz saxophonist Ben Bryden makes a hugely anticipated return from his home in New York with his Bright Noise concerts at the Usual Place and in Colvend.
A new theme of this year's festival is to showcase strong female voices. There is a range of comedy, performance poetry and theatre covering topics such as Black Lives Matter (Appia Campbell), #Metoo (Jenny Lindsay), Growing up mixed race in Scotland (Hannah Lavery), Combating Depression with Gaming Strategy (Amy Conway), The End of World War One (Chrys Salt) and stand-ups Fern Brady and Sofie Hagen.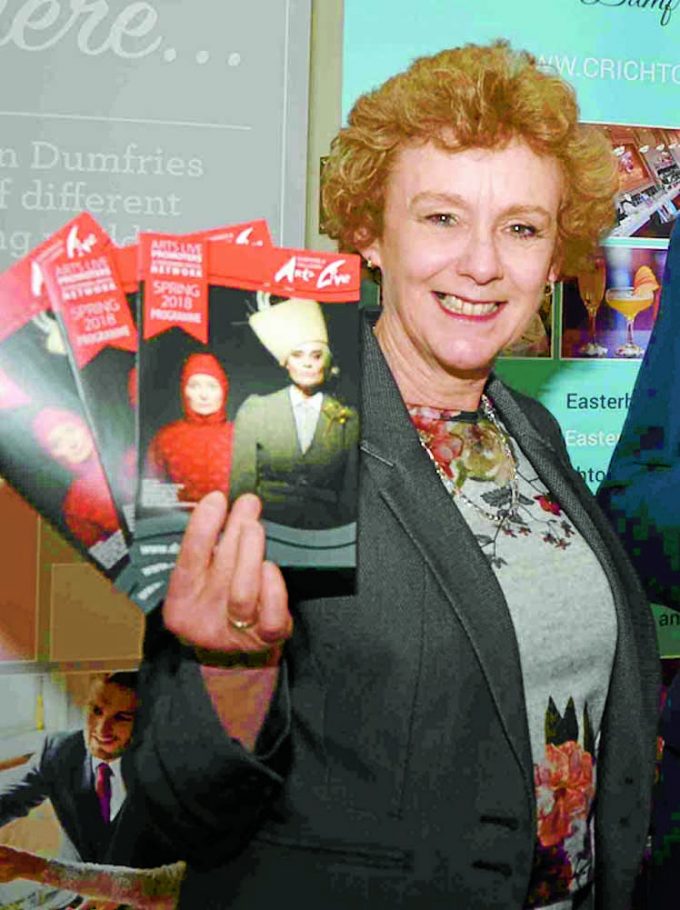 There are 17 theatre and dance shows to choose from, ranging from Scottish Dance Theatre; Redbridge Arts and Right Lines Production's Isle of Love.
Festival programme director Peter Renwick said: "Once again we have a ten-day programme of some of the best performing arts events in the country in venues across the breadth of Dumfries and Galloway." And Councillor Adam Wilson, events champion at Dumfries and Galloway Council, added: "Year on year the festival has become more ambitious in its programming and developed a greater number of partnerships across Dumfries and Galloway to bring superb live music, theatre, comedy and performance to all parts of the region."
The 2018 festival was officially launched last Thursday with a concert featuring the Scottish Ensemble with Catriona McKay on harp and Chris Stout on fiddle. There was also a civic reception, at which council leader Dr Elaine Murray unveiled the programme. Festival chair Ken Gouge thanked sponsors and supporters and said: "This funding has ensured Dumfries and Galloway Arts Festival grows bigger, better and bolder year-on-year and allows us to bring exceptional work to a part of Scotland that comprises a large number of remote rural communities and small towns."