NEW START . . . members of the rebel Newington SWI, left to right: Susan Taylor, Hazel Sutherland, Meg Little, Evelyn Craggs and Jacqui Bell
---
Members of rebel Newington SWI have voted unanimously to quit the national organisation in a row centred on the cost of affiliation.
It follows the departure two years ago of neighbouring Eaglesfield SWI, which was successfully relaunched as the independent Eaglesfield Friendship Club.
Newington president Susan Taylor said: "Next year would have been our 50th year as a SWI so this was not a decision we have taken lightly.
"We are extremely angry that the levy each member has to pay to the HQ in Edinburgh keeps going up, yet we get virtually nothing back in return."
The retired legal accountant, who has been a member of Newington SWI for 38 years, suggested the employment of paid staff, the cost of the offices in the capital and a rebranding exercise had diverted funds and focus from the movement's rural roots.
She explained that each of their 18 members had to pay a levy of £23 to central funds annually — £20 going to the national body and £3 to the area SWI Federation.
"None of the training provided by SWI nationally met our particular needs and although they've now got a lovely new website and fancy name and logo that's not what we want for our money," said Mrs Taylor.
"As they are already paying the levy we cannot ask our members for any more money directly during the year.
"Because of this we fundraise, running things like raffles to cover such costs as guest speakers and demonstrations."
Mrs Taylor revealed that they had now formally given notice of leaving the SWI umbrella organisation, which has dropped the familiar 'rural' tag from its name, and their institute would reform as Newington Ladies when the new season begins in the autumn.
She said: "The vote at our January meeting showed unanimous support to leave but, just to make sure, we asked again in February and got the same result when we signed a new constitution.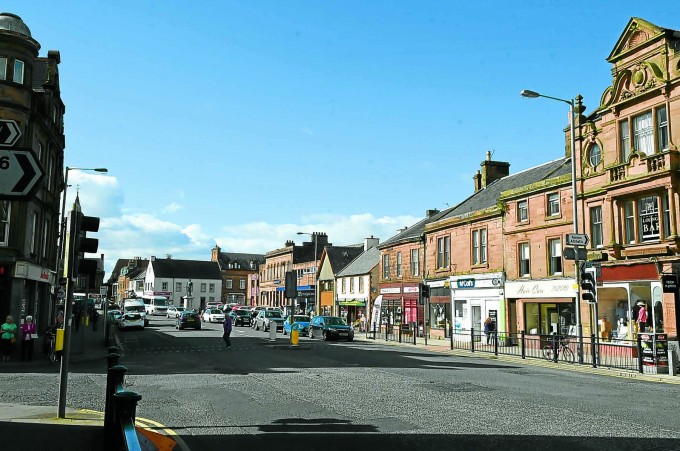 "We've to hand over any remaining Newington SWI funds, record books or other property to the national or- ganisation when this season ends in May in case someone else wants to start an SWI in the town."
Mrs Taylor revealed they had been contacted by an SWI representative to see if they would reconsider but her members' minds were made up.
They had now been informed by SWI HQ that they would be deleted from the list of institutes.
Mrs Taylor said that the new group's annual membership fee would be only £15 annually, which remaining locally should cover most of the running costs of their September to May meetings.
They also have outings and festive dinners and are encouraging new members to attend their monthly evening meetings at The Hub, Ednam Street.
Meanwhile, five miles away at Eaglesfeld the Friendship Club has been hailed a success by officials with membership increasing to over 40.
Vice-president Ann Ewing said: "The increasing costs of SWI levies were the final straw, especially for members whose only income is their pension.
"Costs are lower now and we've taken steps to increase membership like opening the doors to men. Everything seems to be going well."
Elsewhere, the SWI at Ardentinny in Argyll also revealed this month that they were leaving to set up an independent ladies group.
But a member from a nearby long-established Lower Annandale Group SWI, who wished to remain anonymous, stated: "The SWI do a lot of good work nationally and are trying to encourage younger people to become involved.
"It is one of the largest womens' organisations in the country and I do not consider their charges are more expensive than other such bodies."
The SWI nationally state they are trying to widen their appeal to urban and younger people but deny trying to airbrush out the traditional jam, baking and knitting image of the movement.
They fund and organise many activities, including varied handicraft and home skills courses and are one of the largest national womens' groups
A statement from the Edinburgh HQ read: "It's sad to see Newington Institute end its association with the SWI but we remain a part of women's life in the region, through a network of Institutes in the Dumfriesshire Federation, each and every one offering a warm welcome to new members.
"With 15,316 members and 700 branches, the SWI has been a part of Scottish women's lives for over 100 years, and continues to provide education, friendship and fun for women in every region."
NEWSDESK: 01461-202417