Photographer Robin Bryden, from Lochmaben, said: "They're on the side road (the C24A) that leads from the A709 to Hightae, near to Robston House Farm."
Stuart Roxburgh reported potholes on the road between Templand and Corsua and said they have been there for several months.
The B740 Sanquhar to Crawfordjohn is 'horrendous', according to Caroline McMillan. She said: "I have reported it to the council and apparently it's on their list. There are two areas where it's virtually impossible to avoid the holes and I regularly see someone stopped changing a tyre. I've had one puncture and I know the road well, but when you meet another vehicle in the dark and rain you don't always see the ones along the road edge which are massive."
And Chris Martin added: "On the A76 there's a ton of potholes and a set of temporary traffic lights that have been there for 2/3 years."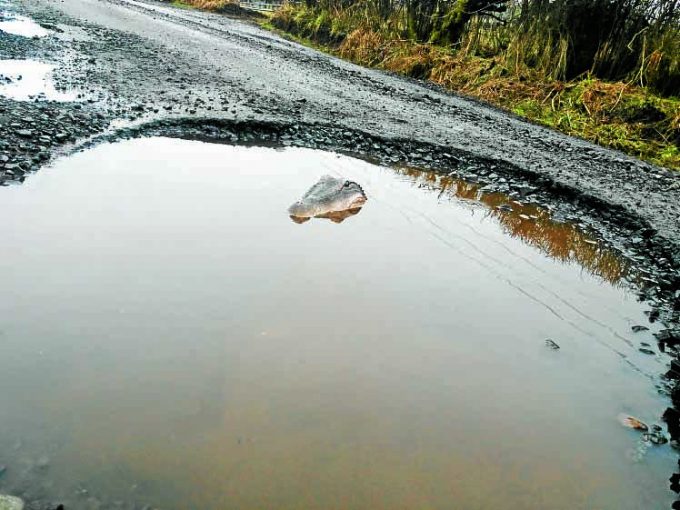 Meanwhile, a freedom of information request by confused.com found that this region has the third worst pothole problem in Scotland. The data from October last year revealed that 26,028 potholes were reported in Dumfries and Galloway during 2016, totalling 1041m in depth. Of those, 23,972 were repaired at a cost of £1,820,892.00, while £7755.24 was paid out in compensation. It put the area third behind Fife and Edinburgh.
Commenting, Amanda Stretton, motoring editor at Confused.com, said: "Potholes are a major bugbear among drivers, not least because of the damage they do to our vehicles. "If drivers experience a bump in the road, they should report it to their local council as soon as possible before the problem gets any worse. The cost of motoring alone is getting more and more expensive and damage repairs is a big contributor to this, as car parts increase in price as well."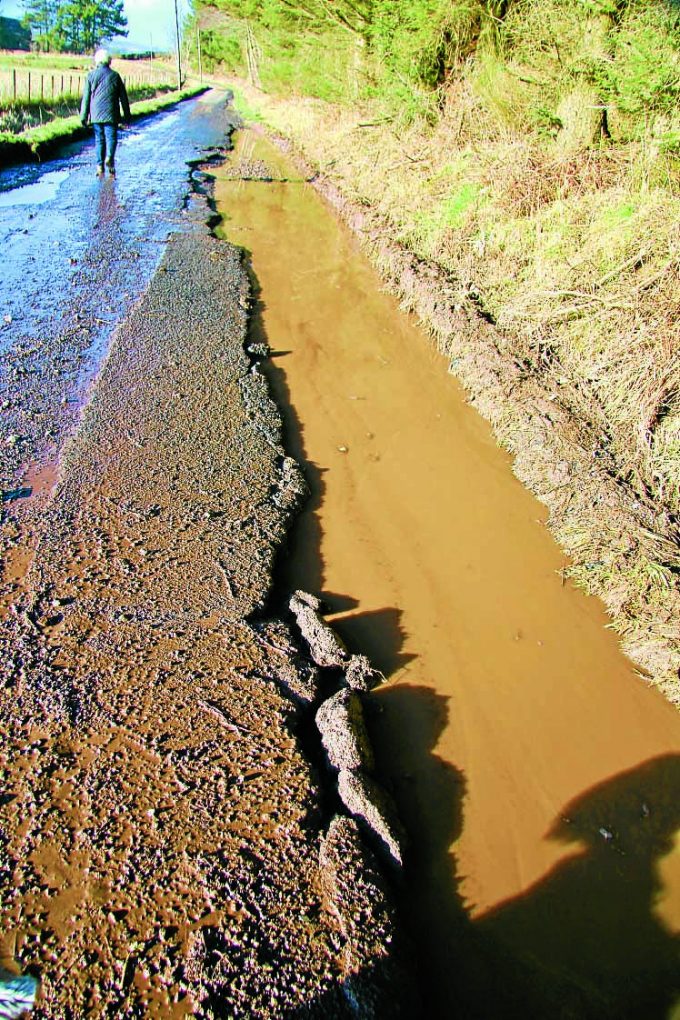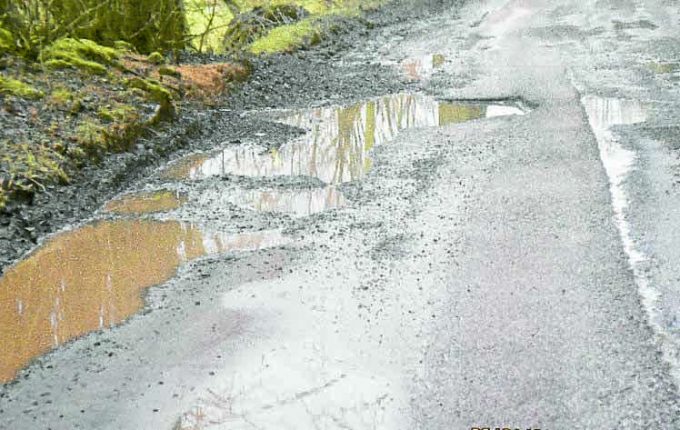 Meanwhile, Galloway and West Dumfries MSP Finlay Carson is furious after new figures revealed huge number of pothole claims on the A75 and A77 have been unsuccessful for motorists.
A Freedom of Information request has found that between 2013-17 only 22 claims out of 103 made against pothole damage on the A75 resulted in a successful claim, while on the A77 just 17 claims out of 155 resulted in compensation.
The politician believes it's an unacceptable situation and said: "These figures are absolutely astonishing and a real slap in the face for motorists who travel on these vital trunk roads. For far too long across my constituency, vital routes like the A75 and A77 have not been properly invested in or repaired to standard, so it beggars belief that so many motorists should be missing out on compensation.
"I am contacted on a daily basis by constituents who are crying out for our roads to be improved so they should not be held responsible when their cars are damaged by potholes."
He plans to contact Transport Scotland to discuss the situation.