Greg Binnie, from Edinburgh, was working overtime in Dumfries on Saturday cutting grass all day – but claims he did not realise he was burning.
He said: "In all fairness, I thought I was feeling so hot because I was grafting.
I knew it was hot but didn't expect it to leave me looking like that. "I was actually back working on Sunday in the same place -I knew I was burnt but it wasn't until I I got home Sunday night that it started to blister really bad."
Greg, 20, has been left bed bound in agony as a result, and revealed that he has not even been brave enough to try putting a t-shirt on yet. This has led to him having to take time off work, a frustration for him as he was working overtime to save for a holiday to Ibiza in August.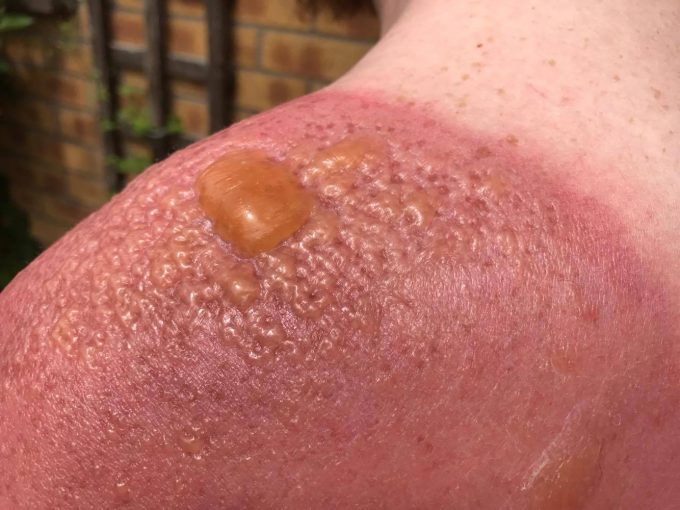 He said: "I've been stuck in bed for two days now-which is driving me up the wall because I worked Saturday and Sunday overtime to get a bit of extra dough, and here I am having to take a few days off this week.
"My work have a decent understanding of it all though, they just told me to get myself right before I come back-someone had shown them the pictures before I told them that I wouldn't be in.
"I think I'm going to get it tight from the boys at work when I'm back though!"
Ahead of his holiday, Greg says that he is planning to pack plenty of Factor 50 and had a warning for those willing to take a chance with the sun: "People should stock up on the sun tan lotion – folk just shouldn't assume because they're not on holiday that they won't get burnt!"