CANINE EXPERTS . . . enjoying the Annandale Canine Society award-winning open show are, left to right: Susan Parker, Annan; Victoria Richardson, Eastriggs; secretary Jane Power, Eastriggs and Julie Sutton, Lockerbie
---
A large variety of breeds were on display at the event with judges drawn from as far away as Sweden and southern England.
Four judging rings and a variety stands and tents were in use for most of the day in the grass park at the centre of Halcrow Stadium's greyhound racing track.
The other facilities and car park were also in use as owners carefully groomed and heaped attention on their shining specimens.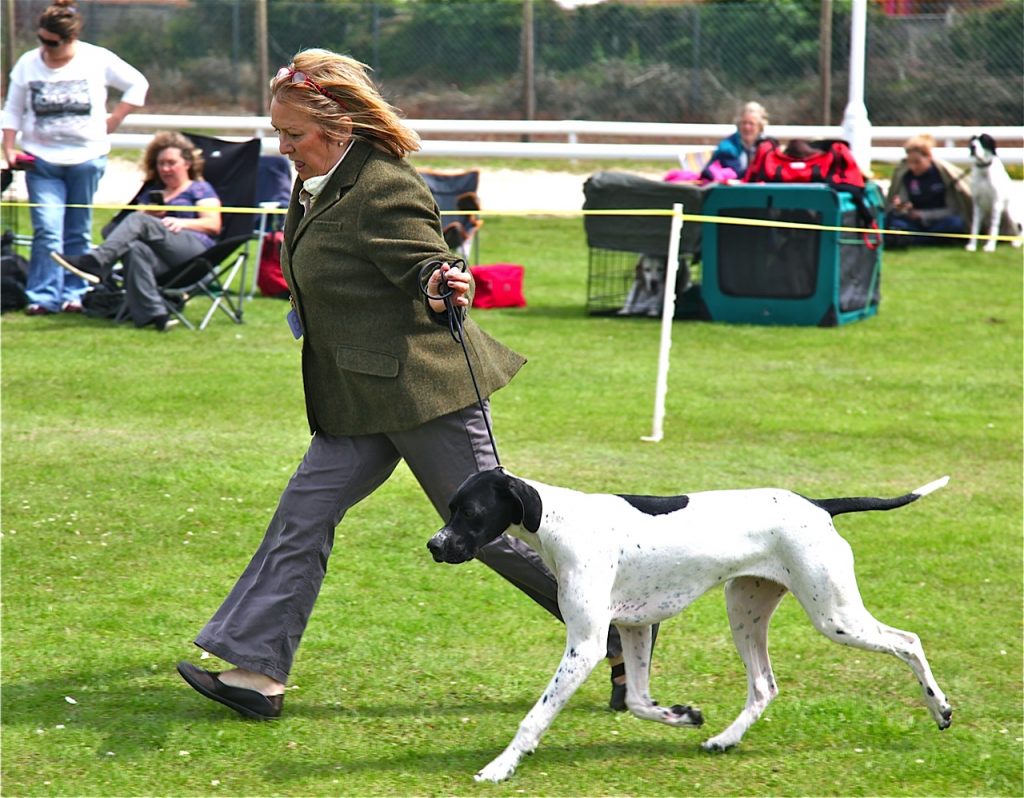 Organisers were anxious to maintain high standards at Annandale Canine Society's annual open show as it has been voted the latest 'Top Open Dog Show in the UK.'
Committee members travelled down to the Birmingham Hilton in the spring to pick up the trophy, part of the so-called 'Pawscars,' at a black tie dinner and ceremony on the eve of this year's international Crufts Dog Show.
Organisers of the Gretna event thanked owners, the Norman family, for use of the greyhound racing venue over the last five years for the show which has moved locations several times since first being held in 1979.
Secretary Jane Power, from Eastriggs, said: "We're delighted with the size and quality of the entry and the weather has stayed fine too.
"The central location and the facilities at Gretna have helped the Annandale show gain such a positive reputation."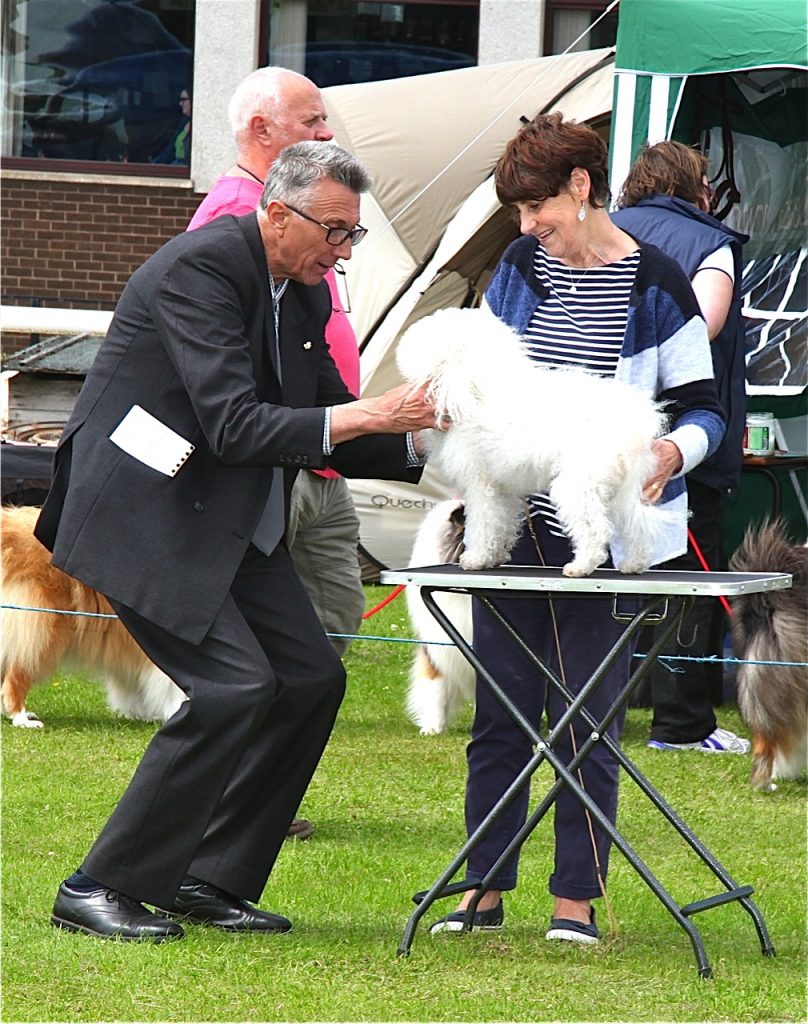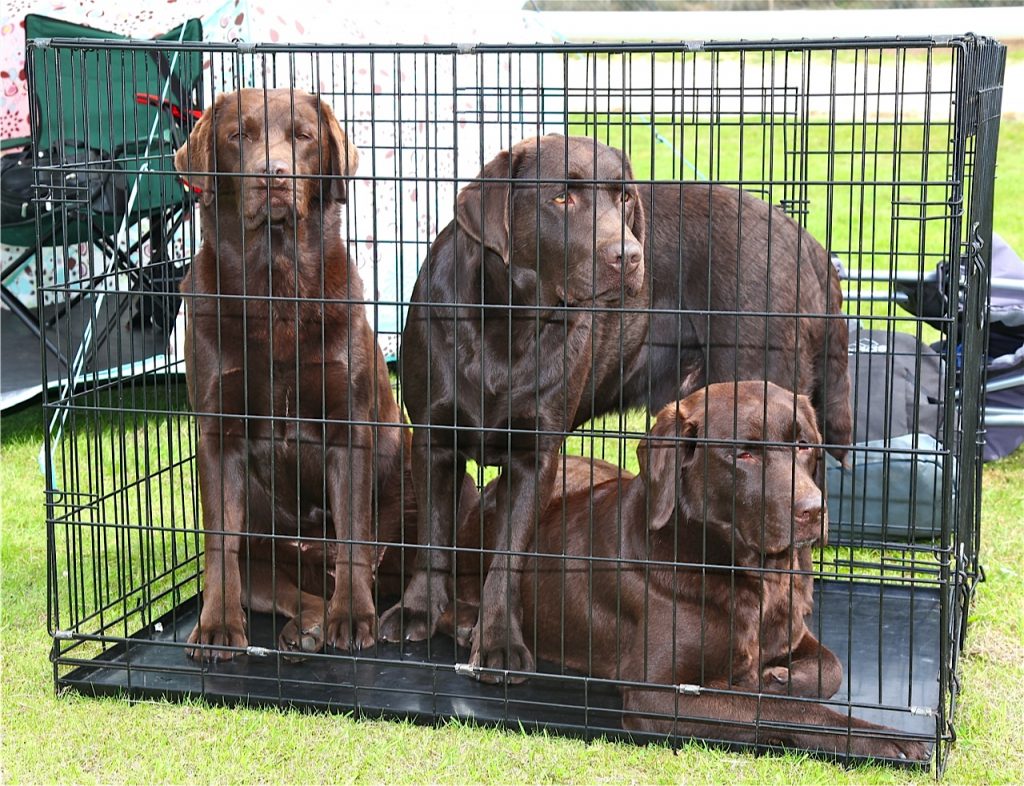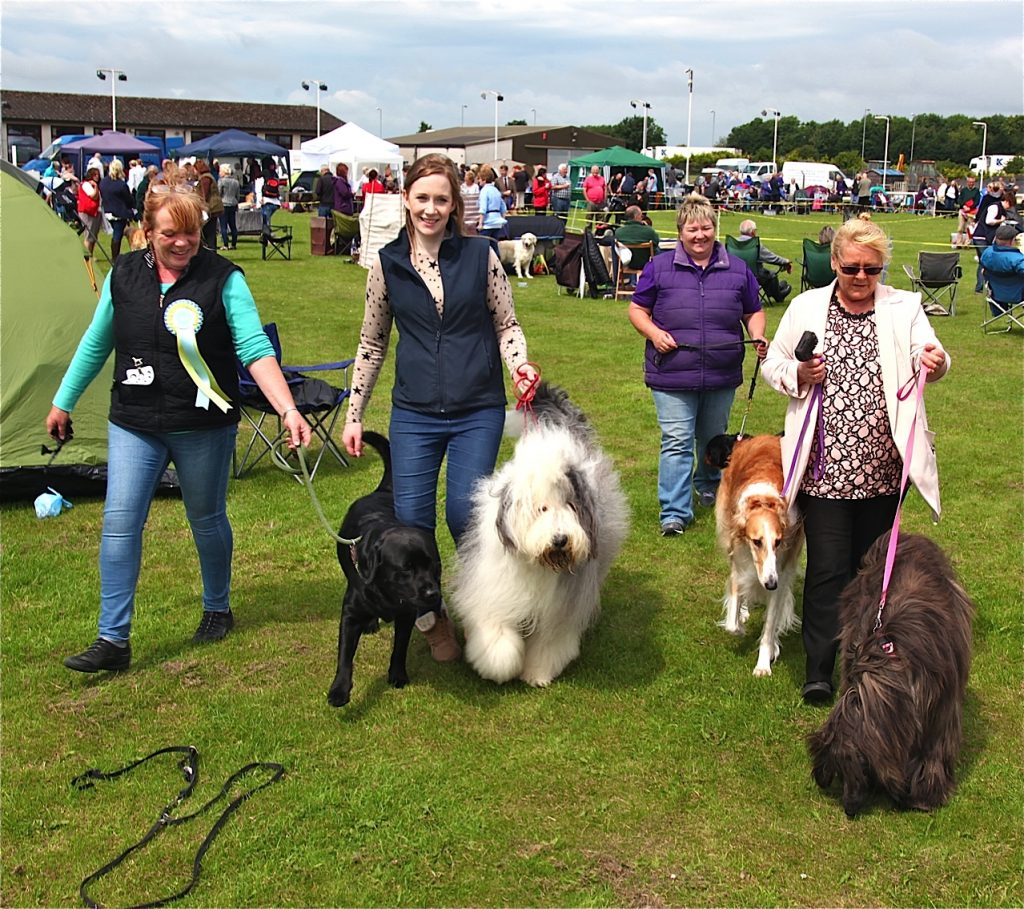 MORE PICTURES IN THIS FRIDAY'S ANNANDALE OBSERVER