SOLWAY FOCUS . . . Michaela Strachan, Martin Hughes-Games and Chris Packham with WWT Caerlaverock manager Brian Morrell
Presenters Chris Packham, Martin Hughes-Games and Michaela Strachan are filming at WWT Caerlaverock Wetland Centre, near Dumfries, with the show running nightly until Thursday on BBC2, plus an additional programme following accessed through the BBC Red Button.
Broadcasting live from a courtyard and transformed farm building on the 1500-acre reserve, they will focus on the barnacle geese, swans and tadpole shrimp along with any other interesting species they stumble across.
And they are also enjoying sampling the local entertainment on offer in the region – including a visit to Dumfries cinema to watch the new James Bond film Spectre.
In an interview with DnG Media, Michaela said: "The sound of the geese is amazing. It was pitch dark when we got here at 6.30 am the other morning and there was this cacophony, especially when they took off.
"We have to treasure these places and realise just how precious they are and how we need to preserve them."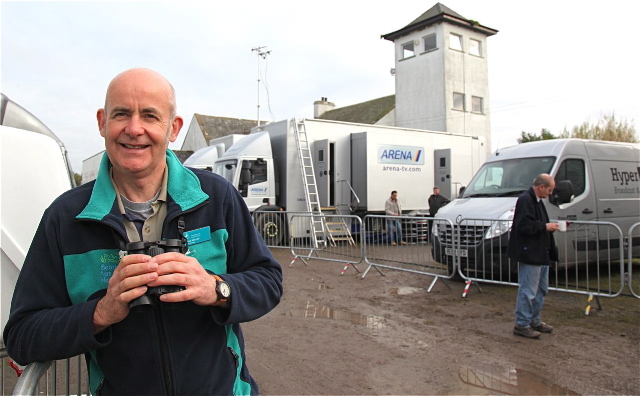 Up to 100 production staff, including outside contractors, make up the Autumnwatch team and WWT Caerlaverock centre manager Brian Morrell — pictured beside some of the outside broadcast vehicles — is busy making sure all involved in the extensive and complex operation receive the support they require.
 Adding that the site is open as normal, Brian said: "We're so pleased that the work that has been done here for the last 45 years is being highlighted and it will hopefully put WWT Caerlaverock and Dumfries and Galloway on the map as a wildlife destination."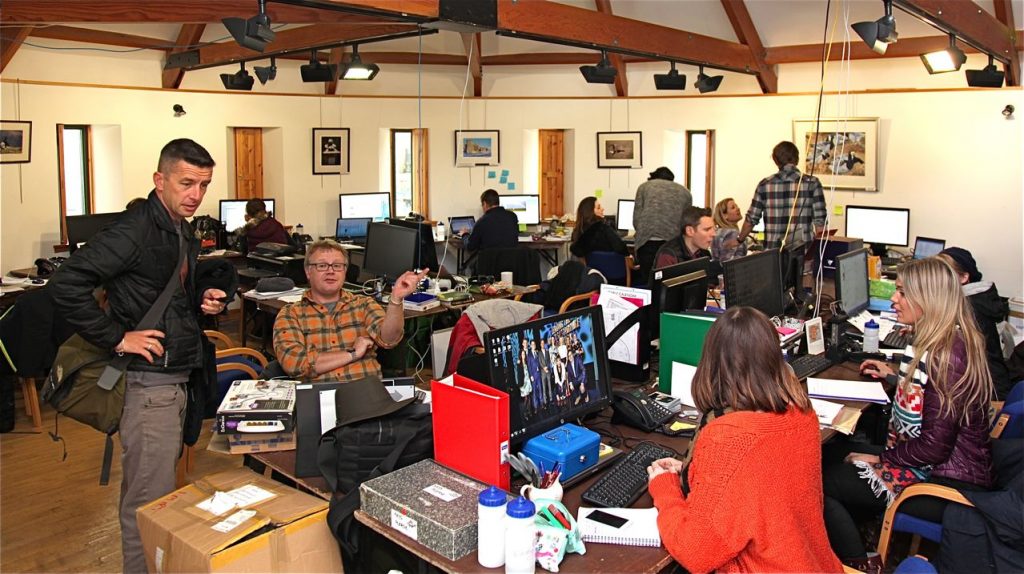 MAJOR OPERATION . . . some buildings at the WWT Caerlaverock reserve are being used by the large production team preparing for the Autumnwatch broadcasts

SETTLING IN . . . the Autumnwatch presenters chat to DnG Media reporter Lisa Barbour after arriving at Caerlaverock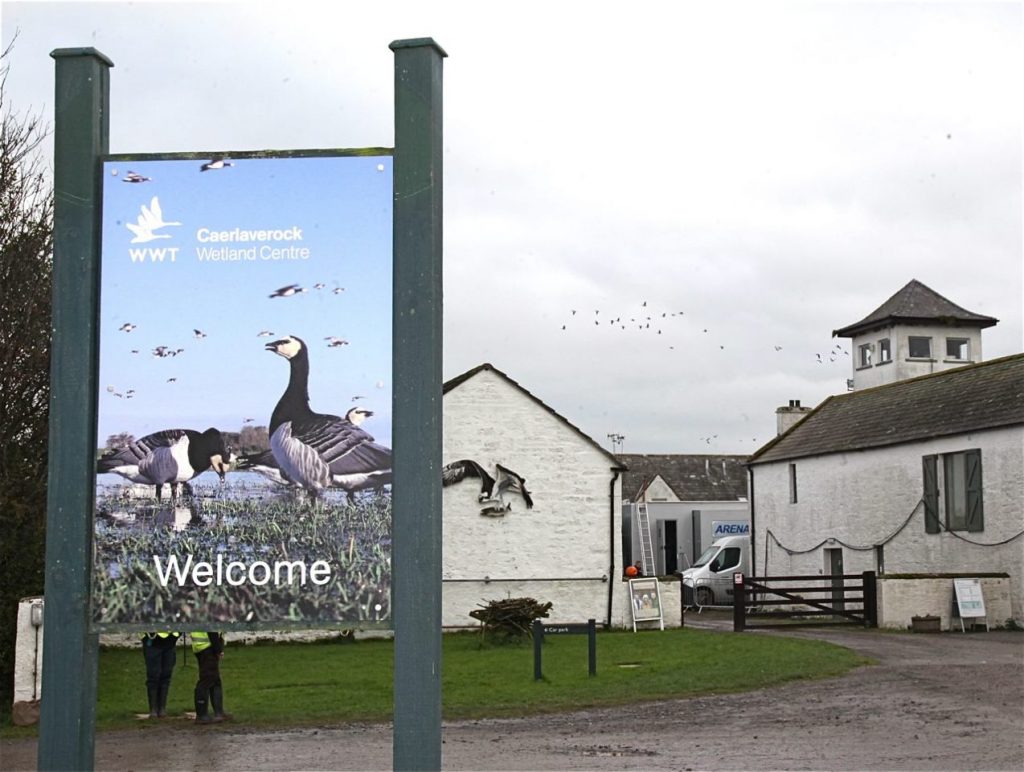 BIG BOOST . . . up to 100 people from the BBC and outside contractors are staying locally during the week of the broadcasts from Caerlaverock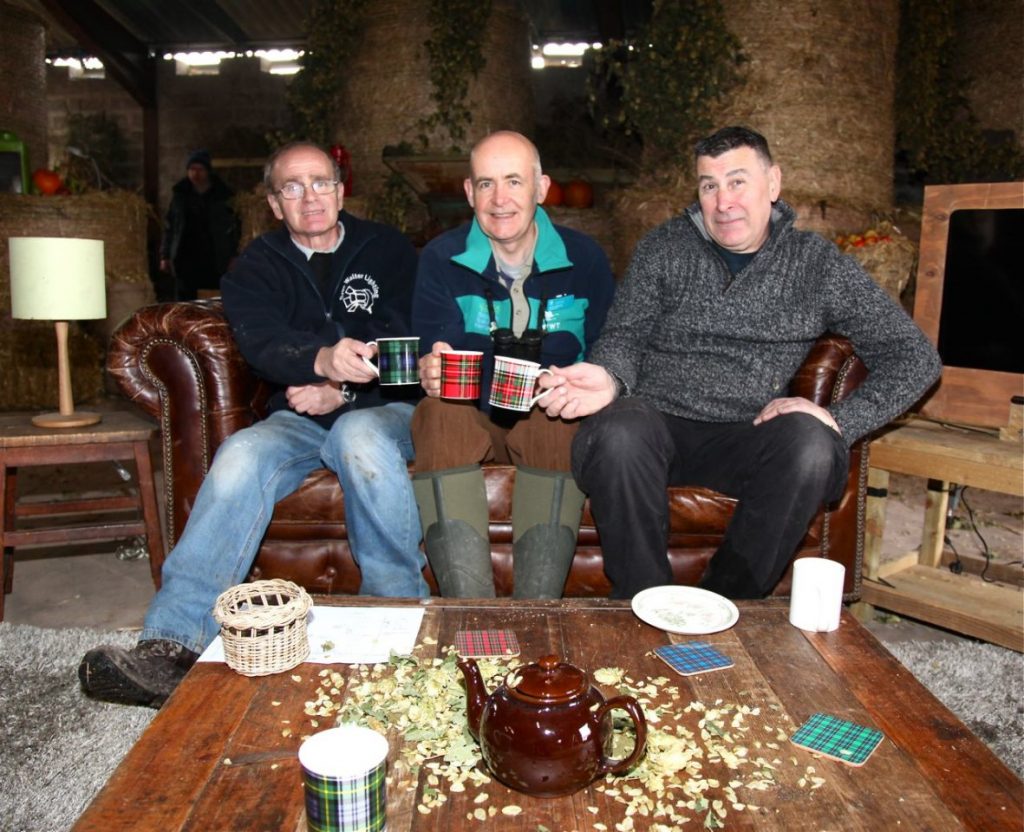 AT HOME . . . WWT Caerlaverock manager Brian Morrell, centre, is joined by lighting engineers are Dave Walter, left, and Ian Young for a cuppa on the main set of the Autumnwatch programme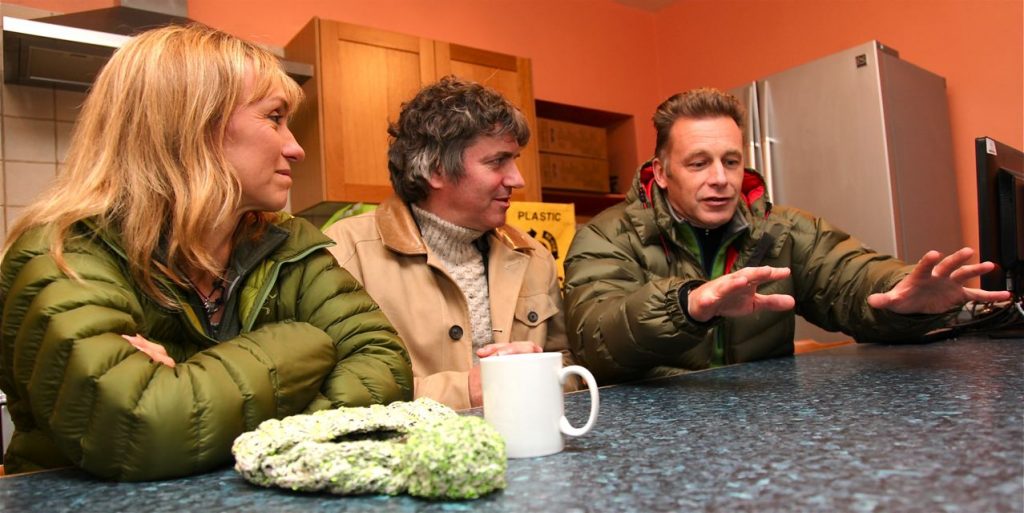 ENTHUSIASTIC . . . Chris Packham, right, describes some of the natural attractions of the Solway coast to his colleagues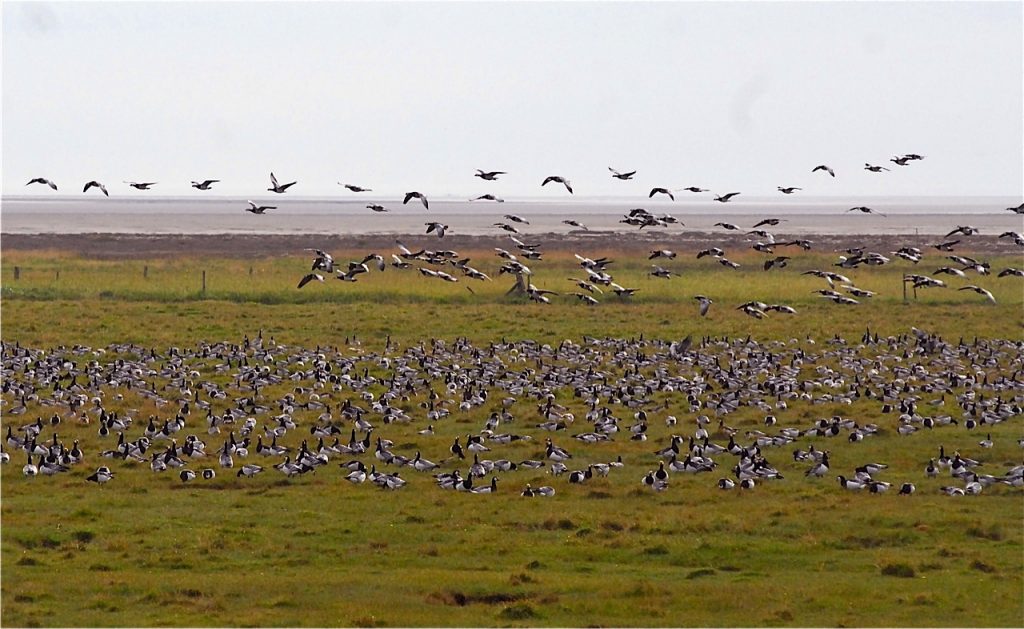 SPECTACLE . . . thousands of barnacle geese are arriving from the Arctic to winter at Caerlaverock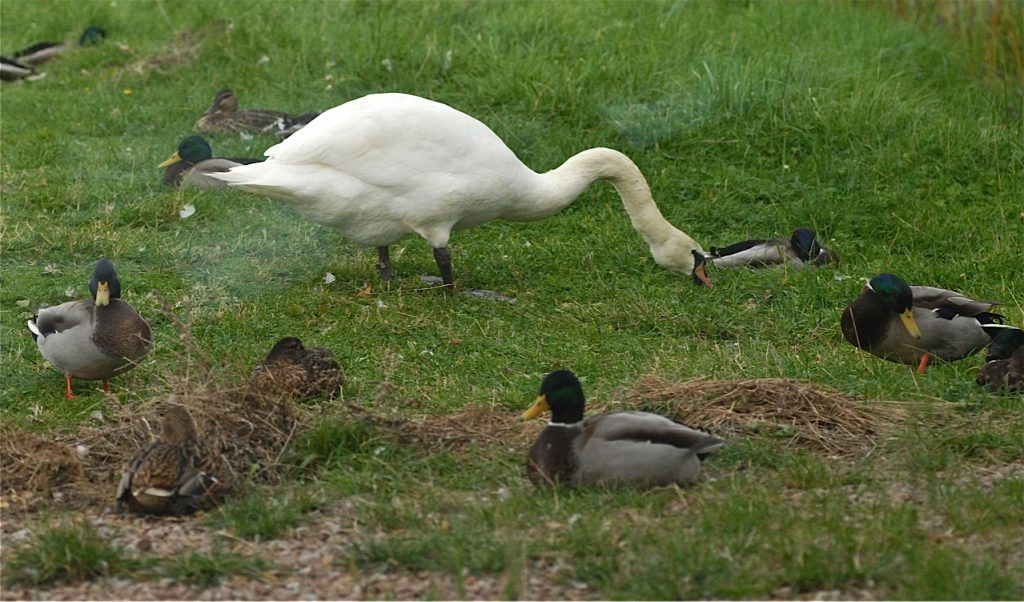 CLOSE ENCOUNTER . . . a range of waterbirds can be viewed from observation towers at WWT Caerlaverock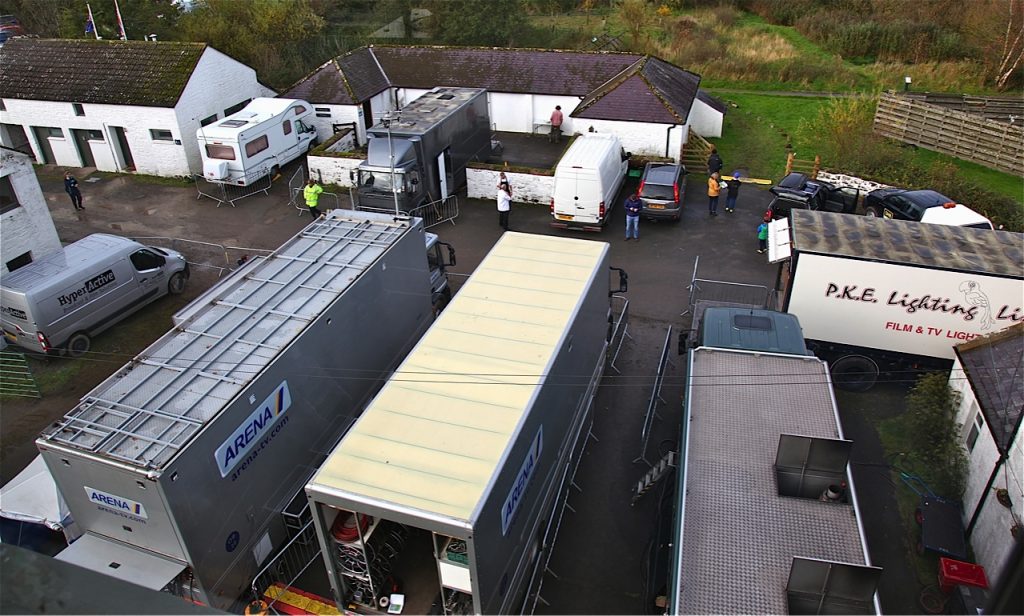 TV VILLAGE . . . every spare space around the farm buildings area of the Caerlaverock reserve has been taken up for vehicles linked to the Autumnwatch broadcasts, remote cameras network and online operations.  Extra parking has also been arranged for visitors  
NEWSDESK: 01461-202417