The local authority, Police, Fire Service and NHS are bracing themselves for high winds and flooding across Dumfries and Galloway over the next couple of days.
The Whitesands car park is to be closed to all vehicles from 6 pm tonight, with the road access being dictated by rising water levels.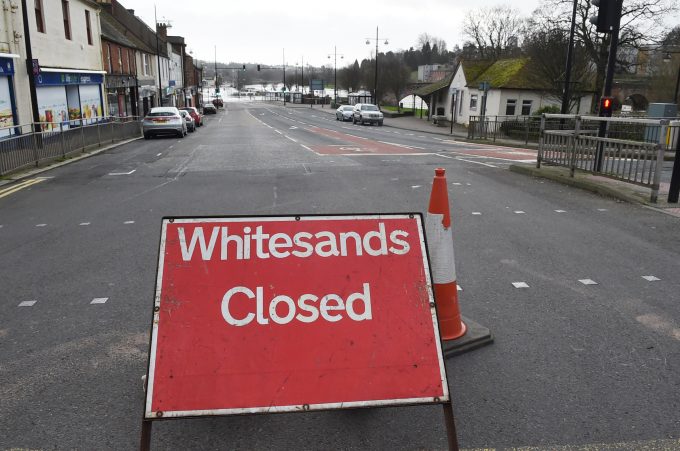 Residents in Hightae, Heck and Greenhill are being warned that they are likely to be cut-off from the main road system and officials will monitor the A709 at Shillahill Bridge for the event of a road closure.
A storm surge combined with strong winds and large waves is also resulting in risk at exposed areas of the Galloway Coast at 1.45 am and 5 pm tomorrow.
The Flood Pod will be mobilised to the north end of the Whitesands at the public toilets, offering flood prevention equipment to those at risk.
NEWSDESK: 01461-202417