They were travelling in a Vauxhall Vivaro van and a Peugeot 308 car which were in collision at Kirkyett Bungalow, near Ruthwell.
The van, driven by a 29-year-old man from Carlisle, also had a 32-year-old woman and a nine-year-old boy on board.
The car was driven by a 69-year-old woman from Wakefield and had a passenger, a 39-year-old Shefield woman.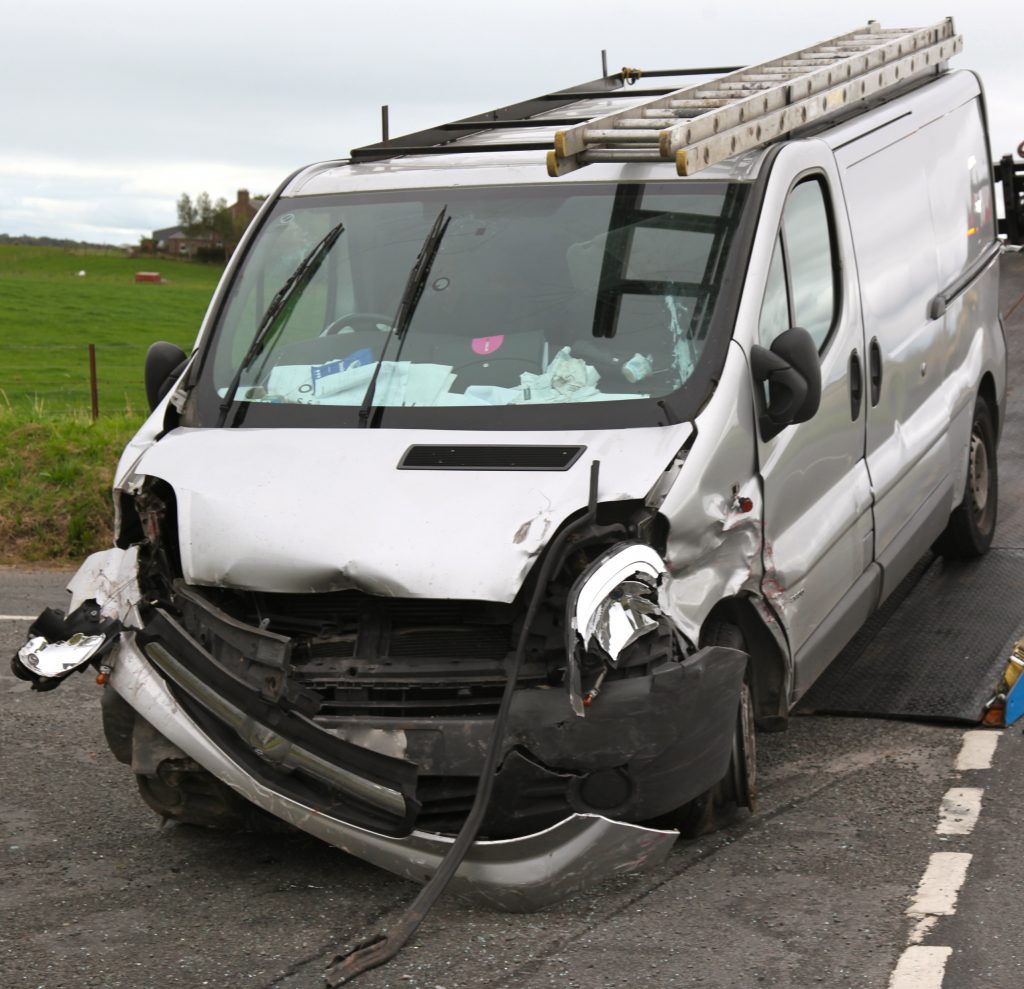 All five were taken the nine miles to Dumfries and Galloway Royal Infirmary and were released after a check-up or treatment for cuts and bruises.
A Scottish Fire and Rescue Service crew from Annan were called out but their services were not required.
The accident was at the crossroads between the Ruthwell Kirk to Ruthwell road and the Low Road.
Near-by resident John Gilbert said it was the fifth accident on that stretch of road in recent years.
He said: "The emergency services were quickly on the scene and everyone in the vehicles was taken to hospital for their condition to be assessed."
Part of the stone wall in front of the bungalow where Mr Gilbert lives with his wife Susan was demolished in the accident.
Police Scotland closed the road for a short period to allow vehicle recovery.
NEWSDESK: 01461-202417