Amateur athletes pulled on their trainers and sports clothes to race it out in the dry and bright conditions.
Coming home first in the adults' section was Paul Graves of DH Runners, from Carlisle, with a time of 52 minutes 24 seconds.
The 38-year-old was closely followed by unattached Matthew Sullivan who finished in 53.07.
Dumfries Running Club's Charlie Storrie finished in third place with a comfortable time of 56.44.
And the club also had the first woman to finish with Joasia Zakrzewski completing the 15km race in 58.08.
The children's event was as popular as ever and attracted youngsters from age five to 16 to compete in two different routes.
The overall boys winner in the 5-11 category was Dylan Walton with a time of eight minutes and 39 seconds and he was presented with the Sim Cup.
The Harriet Thomson Cup for overall 5-11 girl was Grace Johnston who finished in ten minutes and five seconds.
And the Hunter Cup was won by Angus Hunter for his time of 14 minutes and 47 and seconds which won him the 12 to 16
category.
31st Moffat Gala Festival of Running 2016 Senior Results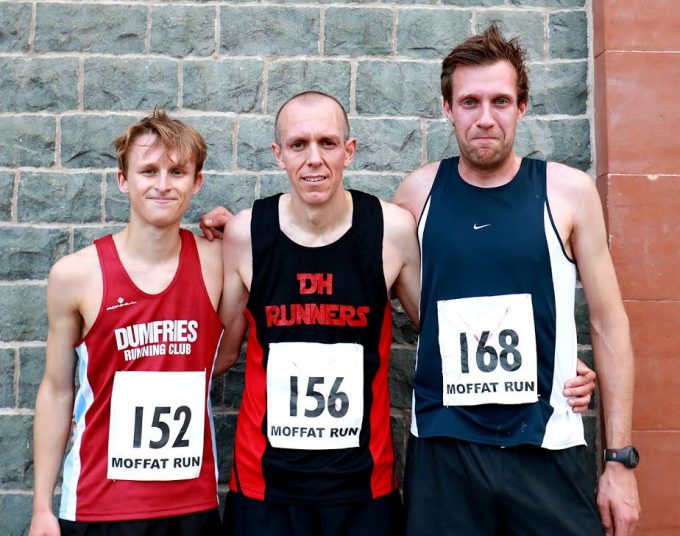 TOP TRIO . . . winner Paul Graves, centre, with second place Matthew Sullivan on the right and third place Charlie Storrie of Dumfries Running Club on the left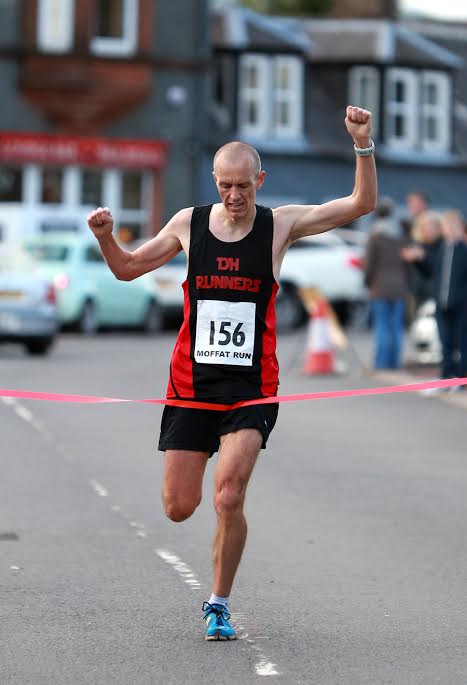 FINISH LINE . . . winner Paul Graves crosses the tape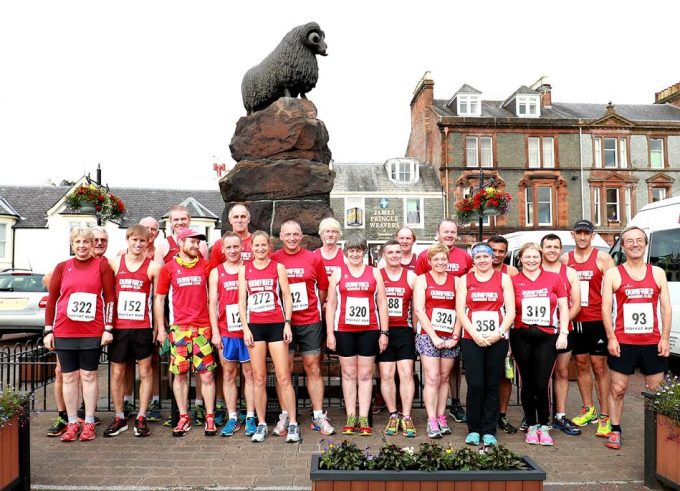 TEAM TIME . . . members of Dumfries Running Club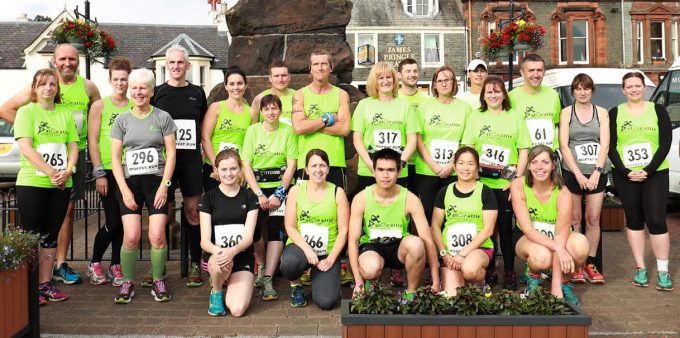 WELL RUN . . . Dalbeattie Civic Running Club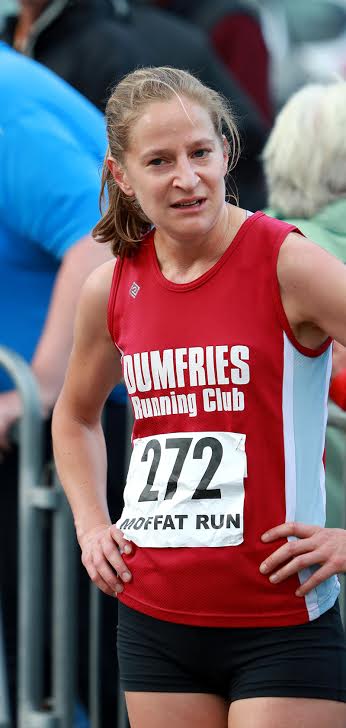 DONE . . . Joasia Zakrzewski of Dumfries Running Club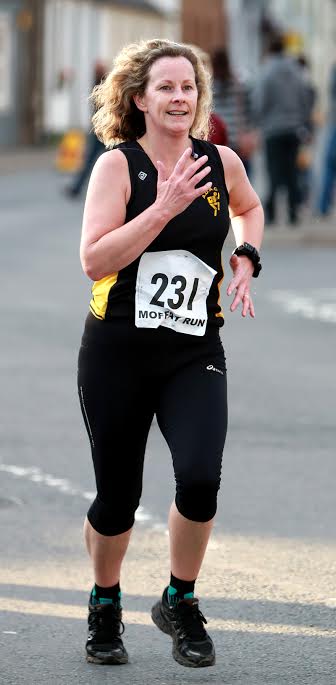 GOOD FINISH . . . Linda Minto of ADAC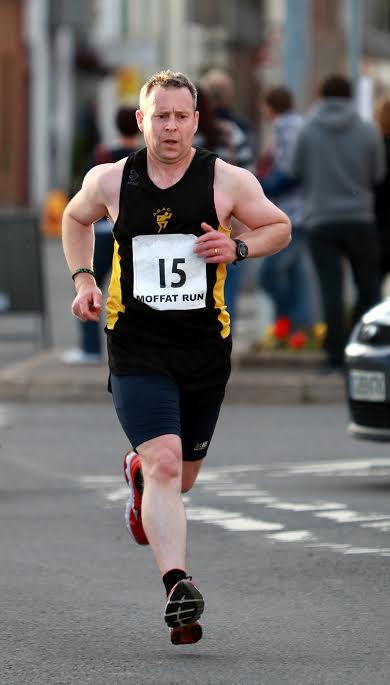 RUNNING OUT . . . Johnny Minto of ADAC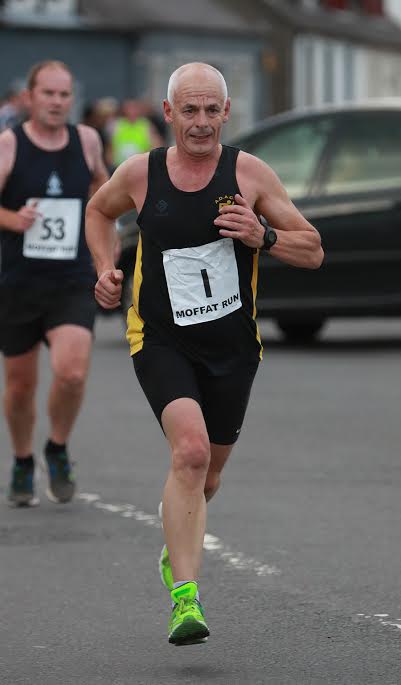 MOFFAT MAN . . . first Moffat runner home was Gordon Vivers of ADAC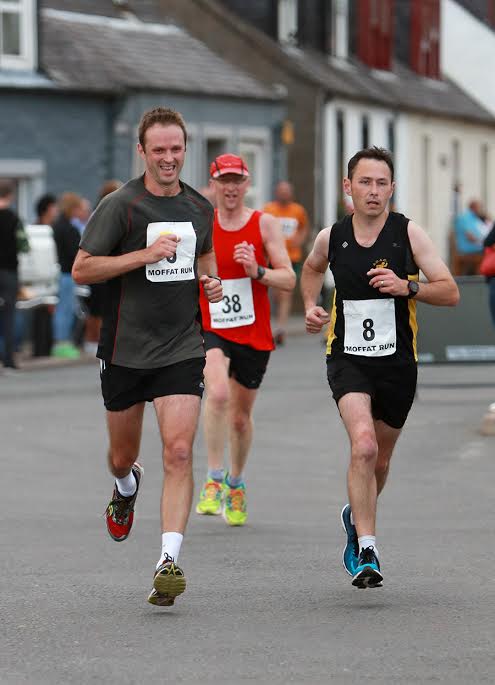 HEAD TO HEAD . . . Dr Craig Palmer and Mark Walton near the end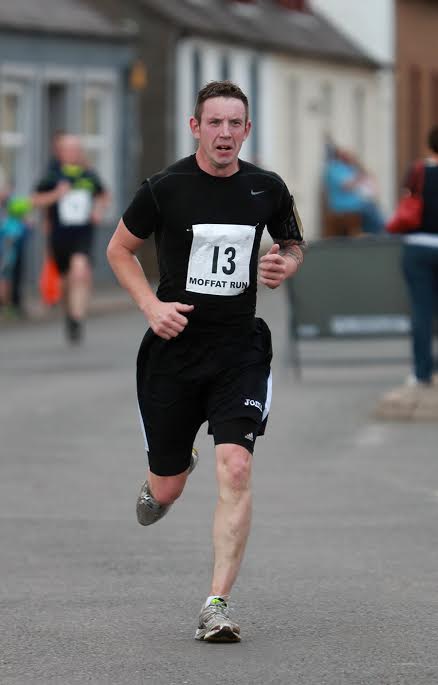 WELL RUN . . . Scott Porteous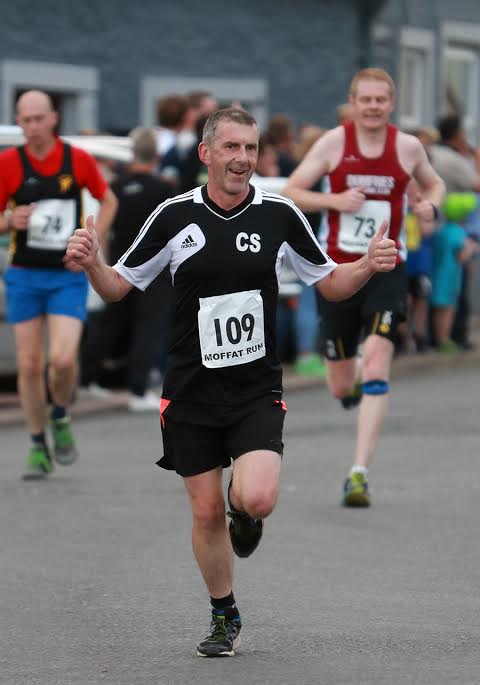 COMING HOME . . . Colin Saunders from Beattock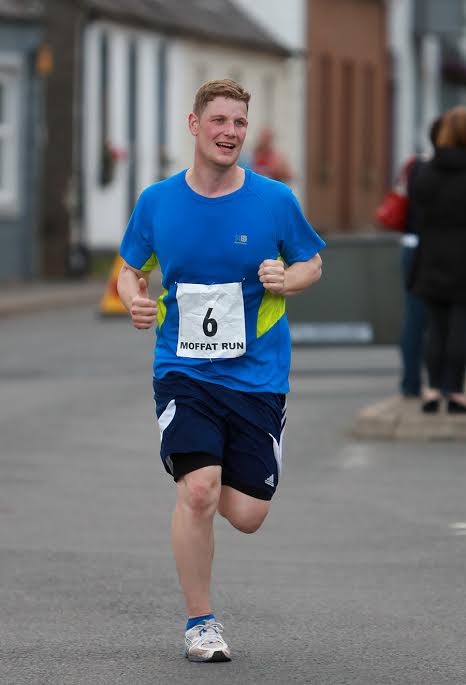 RUNNING MAN . . . former Moffat Shepherd Craig Wilson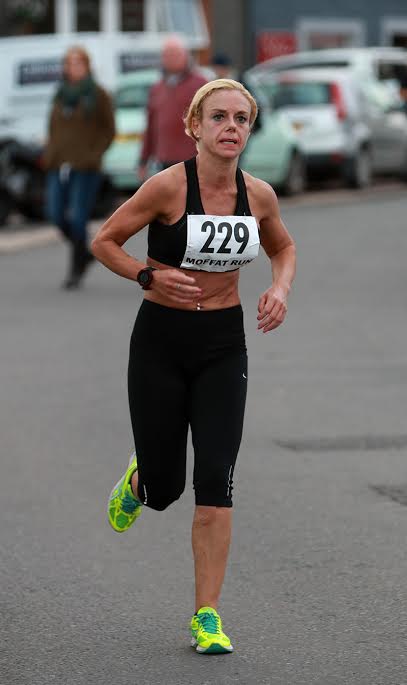 GOING WELL . . . London Marathon competitor Lisa Hall from Moffat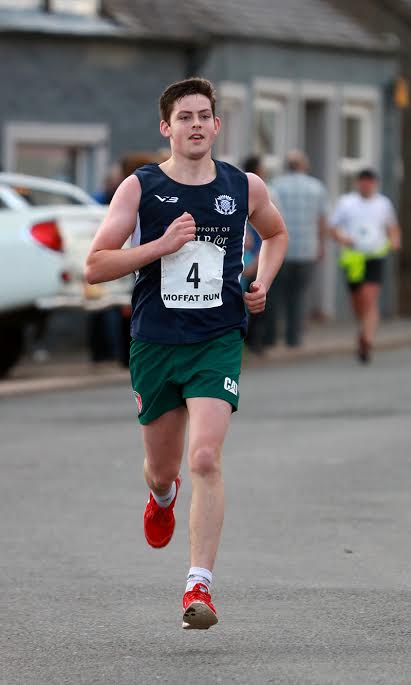 GOOD FINISH . . . first time runner Thomas Quigley from Beattock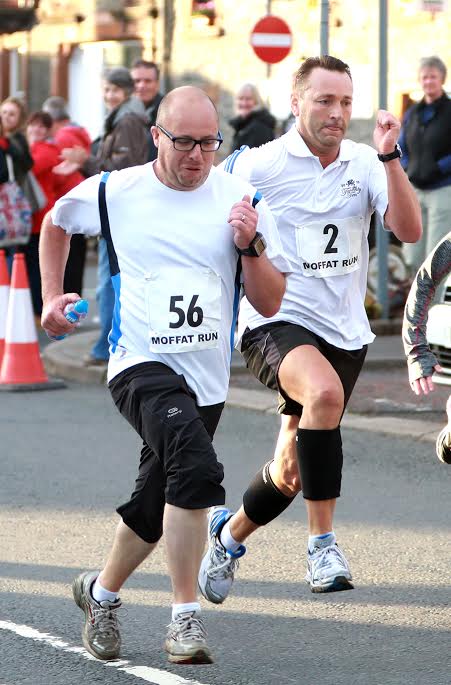 NEW CHALLENGE . . . first time competitor Glenn Wright, right, of Moffat sprinting with Martin Howley