The 29-year-old from Thornhill bagged the silverware courtesy of scoring two class wins in the final two races of the season at Snetterton on Sunday.
Ross won the Britcar title outright in 2017 and only missed out on this year's overall "crown" by a mere five-points, despite missing four of this year's ten races.
Wylie, partnered Paul Bailey in a SB Race Engineering Ferrari 488 Challenge car, bagged third place on the grid – the quickest car in Class 2 – for the opening one-hour race at the 2.97-mile Norfolk venue. Ross took the chequered flag in fourth place overall, first in class, and having set the fastest lap in the Class 2 category bringing the Ferrari up from 11th place when he took over from co-driver Bailey.
In the later 60-minute race, Wylie swept into an overall podium placing on the final lap of the race – and setting the outright fastest lap as he sliced his way through from tenth place in the second half of the race despite two unscheduled pit-stops in a thrilling recovery drive.
Former champion Wylie, who was at Silverstone on Monday driving a Brabham BT62 sportscar, returns to the British GT Championship after a four-year absence next weekend when he contests this year's final round at Silverstone (8 Nov). Ross shares a GTC-spec Ferrari 488 Challenge car with Lucky Khera and Lee Frost in the three-hour race.
He said: "It's satisfying to win another Britcar championship title and finishing the series off in style with two wins to go with my four other podiums this season. It's a long winter before racing resumes so it's nice to look back on.
"Both races with Paul were enjoyable but I had to work hard in the last one when I had to make two additional pit-stops, one to secure a loose bonnet and the second to switch from wet tyres to slicks.
"Now my focus switches to making my BGT return next weekend at Silverstone."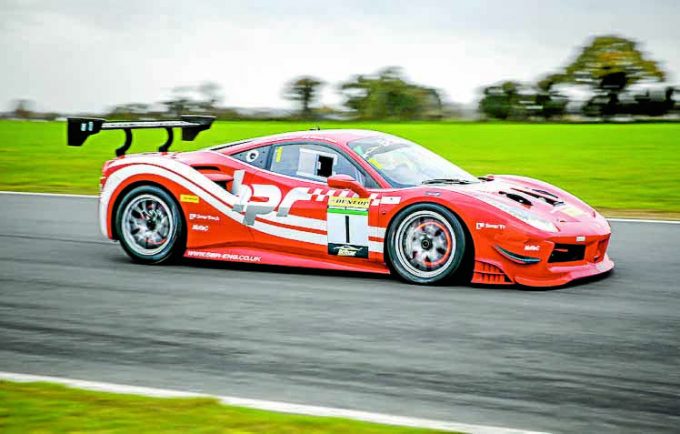 * Photographs courtesy of Stephen Jackman (Eat My Pixels)