Rough Riderz gravity biking club was formed in 2006 to help disabled and able-bodied mountain bikers participate in the UK's newest downhill mountain biking scene, and promote it as an integrated sport nationwide.
Club members ride specially-designed four-wheeled mountain bikes, using gravity alone to propel themselves down purpose-built downhill MTB trails.
And they hope to increase interest in the sport, creating a more vibrant and inclusive biking scene.
Originally designed for wheelchair users, 'gravity' bikes have no pedals and rely solely on the downhill gradient of trails to propel them along the off-road technical terrain associated with regular mountain bike riding.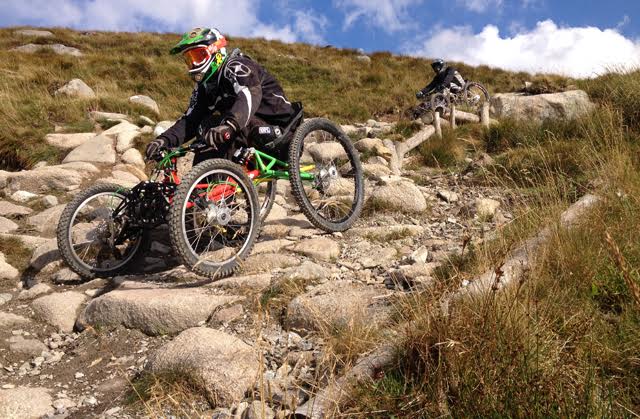 Club secretary Phil Hall has been testing trails in Dumfries and Galloway to find suitable venues, including Glentress, Mabie and Ae.
He said: "As a paraplegic downhill rider and huge extreme sports fan, I wanted to find a way for those with access needs to experience the thrill of downhill mountain biking.
"Scotland offers a network of the best downhill trails anywhere in the UK. We have had the chance to ride some of the best and most stunning venues in the country, with favourites including Ae."
Malcolm Roughead, chief executive of VisitScotland, said: "It is fantastic to hear that Scottish mountain bike trails and tracks are attracting both four wheel as well as the traditional two-wheel bikers."