Lee Nelson, above, of Kingholm Quay, will run the Nottingham Marathon in December for Dumfries' Support in Mind Scotland branch.
Lee was diagnosed with severe depression and anxiety last year but has lived with it for as long as he can remember. He said: "The message I want to convey is that through running I found clarity and a peace of mind that I thought was forever gone.
"My ex-partner worked for Support in Mind in Dumfries and, though I never used the service myself, I am more than aware of the good it can do and the outlet it provides for those who need it."
This will be Lee's fourth marathon in the space of a year with his last coming in a virtual marathon earlier this month, with a time of just over four hours. He is determined to smash that time in December and aims to complete the run in three hours and 45 minutes.
He has raised just over £1000 with a fundraising target of £2500.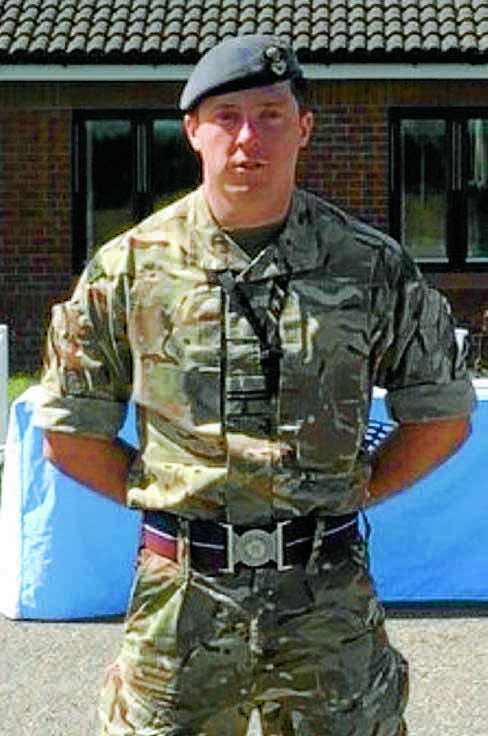 Meanwhile, a Royal Air Force (RAF) Flying Officer will complete a 100-mile cycle to raise funds for a charity that supports serving RAF personnel, veterans and their families. Dumfries-born Bryce Fraser is taking part in RAFARides: Virtual on Sunday and hopes to raise £100 for the RAF Association.
The 26-year-old said: "The ongoing coronavirus crisis is threatening the most vulnerable in the RAF community. The RAF Association launched four emergency projects to combat these issues and the demand for these services is increasing every day. It's very important to raise funds to support the more vulnerable in the RAF community. This includes those who are serving and veterans who may be struggling during these unprecedented times."
To donate visit: www.supportinmindscotland.org.uk/Fundraisers/nottingham-marathon-in-under-345 www.justgiving.com/fundraising/brycefraser