The enduring rock group headlined the first musical event of its type in association with Queen of the South Football Club, entertaining the crowds with hits including Caroline, Whatever You Want and Rockin' All Over the World.
In their 48-year history, it is estimated that Status Quo have played over 6000 live shows to a total audience in excess of 25 million people.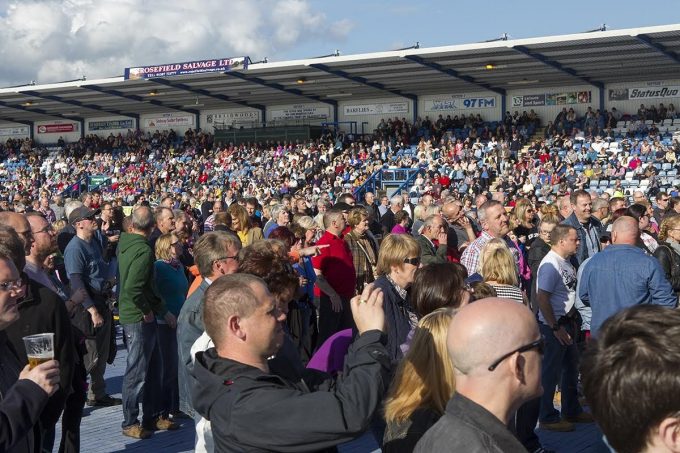 They have had 43 hit albums in the British Albums chart and two years ago, released their 100th single.
And lined up to share the stage at Palmerston were one of Scotland's best known bands, Big Country, along with Reef.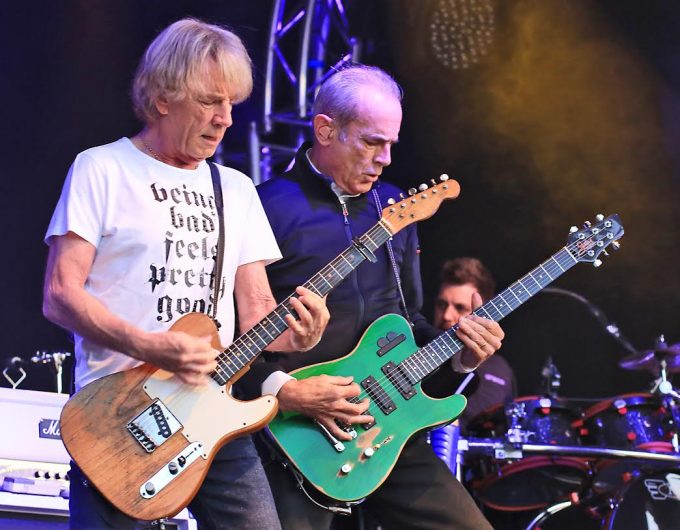 Palmerston underwent a transformation for the gig, with the introduction of a 16-metre orbital stage situated in the Terregles Street terracing.
The Arena car park meanwhile hosted a bar and catering village, with eight different food stands and large bar area.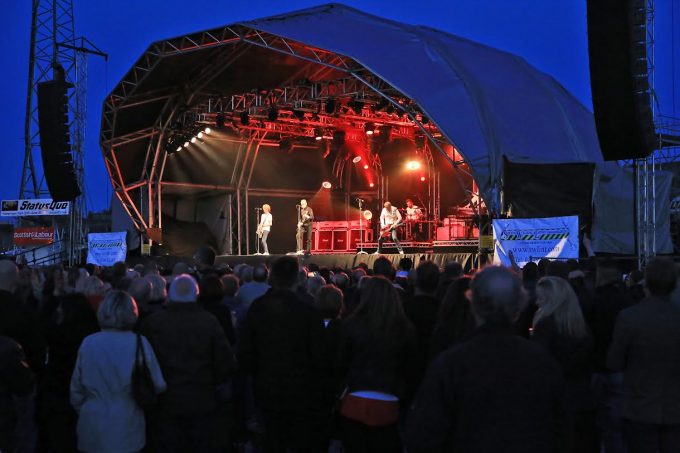 And it is possible that the event arranged by Queen of the South Football Club in partnership with Dumfries and Galloway Council and Worldwide Events could see other world-famous acts attracted to the venue in the future.
NEWSDESK: 01461-202417