MY name is Amanda, I'm 24, a local newspaper journalist, I enjoy Netflix, eating pizza and . . . I think I might be addicted to online shopping.
Things need to change because . . .
I see the ASOS delivery man more times a month than I see my own boyfriend.
I have accidentally bought the same jacket twice.
My wardrobe collapsed on top of my dog (he made it out alive).
So in the month of March I've vowed to purchase no new clothes, jewellery, accessories, make-up, nada . . . not so much as a new teaspoon.
This might sound like a paltry move, no big deal, no real hardship.
Well, for little millennial me it's going to be tough.
I've done the maths and on average I make an online purchase every 2.1 days (bear in mind some of this is returned if it doesn't fit or catfished me into thinking it looked good).
I, like many clothes loving girls in their 20s, start my mornings by cruising ASOS's 'new in' section while I dry my hair, a chunk of my lunch break is then dedicated to persuing the net for LBDs, wedges, crop tops and I'm currently committed to finding a dress for my birthday . . . even though it's not until July.
I'll check online shops while the kettle boils, during ad breaks (that's a lie – during the actual programmes), while walking my dog if the 4G is good. The other day I ordered clothes while at the airport so I had new stuff to return home to.
Long story short, I love clothes and I love that with just a quick click and a few savvy scrolls I can easily make a speedy purchase which will wing its way to my front door in as little as 24 hours.
But when your wardrobe breaks and the delivery man knows your working hours, maybe it's time to stop filling the online basket.
So, with that being said, here is my official vow . . . I, Amanda Jane Kennedy, promise from this day forward (March 1 2018) until the end of the month, to have and to hold no new clothes, to make myself richer, not poorer and to love and cherish the clothes I do have until March do we part from this pact.
The rules
I will not . . . buy new clothes (including vintage), shoes, accessories, jewellery, make-up, homeware or any purchases.
I am allowed to . . . buy food, spend money on entertainment (alcohol), toiletries (washed hair is a must), visit the hair dresser (I'm not a natural blonde) and get my eyebrows done (it's not their fault I buy so many clothes).
---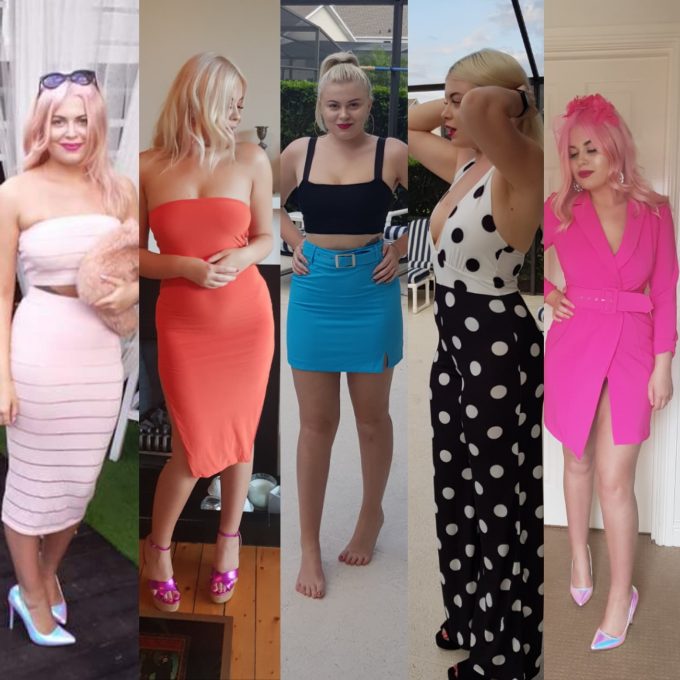 SPENDING BAN . . . time to start rewearing clothes
Are you an online addict? Want to join #nobuymarch? Let us know how you get on and check back to see Amanda's (fingers crossed) progress.