The team, which included participants from Annandale and Eskdale, were overjoyed to win five gold, five silver and two bronze medals as well as three fourth place ribbons, six fifth place ribbons and three sixth place ribbons in boccia and swimming competitions at the event in Dalkeith.
Hayden Keir and Harriet Davis, both of Annan, took gold in the boccia competition, while Christian Mason of Gretna scooped silver and Heather McColm of Lochmaben and Helen McAllister of Tongland were both fifth in their groups.
And the swimming team also performed well with a trio of golds – Kevin Ellwood, of Middlebie, in the 25m butterfly, Tammara McIlwean in the 25m freestyle and Connor Cruickshank in the 25m freestyle.
Silver medals were also awarded to Kevin Ellwood in the 25m backcrawl and 25m freestyle, Connor Cruickshank in the 25m breaststroke and Mandy Harkness, of Annan, in the 25m freestyle.
Lockerbie's Emma Birley, meanwhile, narrowly missed out on medals following some close swims.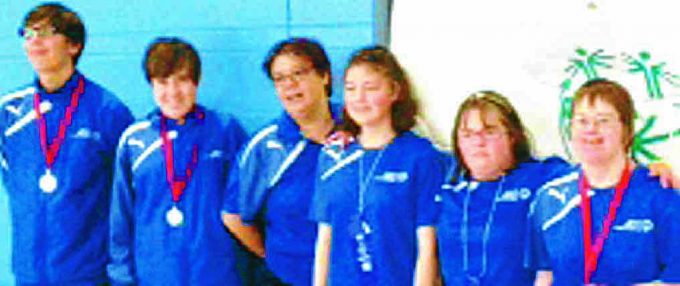 Dumfries and Galloway Disability Sport chairman George Morrison said: "I'd like to congratulate all of our team members who competed in the Lothian Special Olympics Festival and thank the head coaches Andrea Manson and Ling Mann for all their hard work in preparing the team and taking them to the event."