Four special ceremonies have been organised by the town's community council, staggered hourly from 9 am and taking place at Park Place memorial, Tundergarth Church, Sherwood Crescent and finally at the Dryfesdale Cemetery.
The final tribute will be overseen by Lord Lieutenant and prominent journalist Fiona Armstrong.
There will be a backdrop of pipes and drums, with music from Lockerbie RBL Pipe Band. Representatives from community groups, including the Girl Guides and Lockerbie Gala committee, will lay wreaths, while townsfolk and those closely associated with the disaster look on and pause to remember the victims, all 243 passengers, 16 crew and 11 Lockerbie locals.
The series of low-key events were planned following community consultation and an overriding wish to keep the tribute free of the world's media and political figures.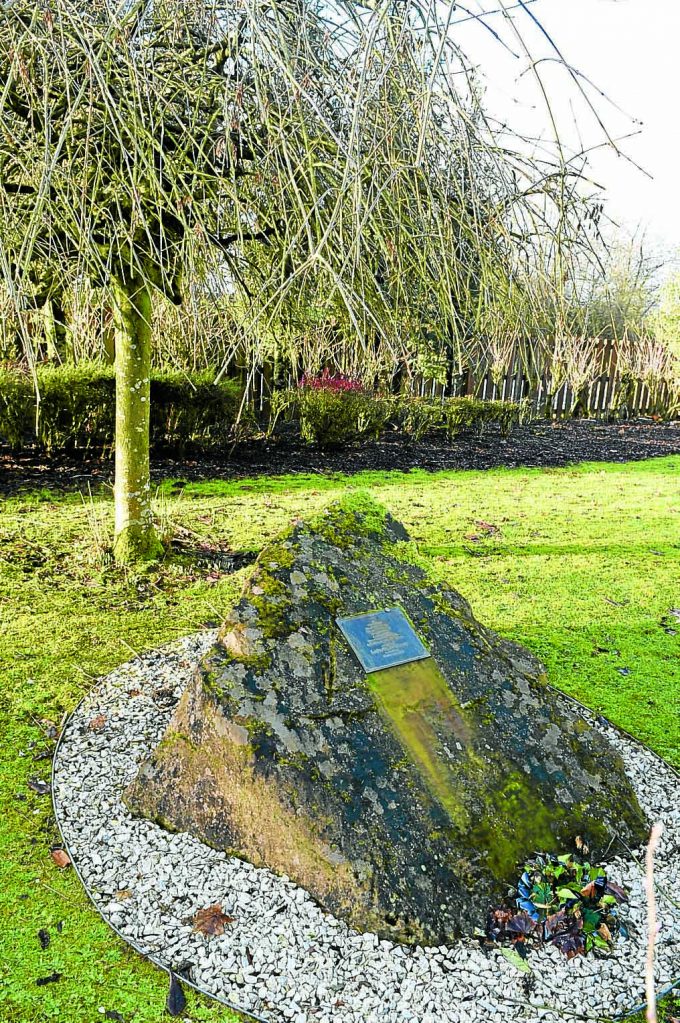 Artists' tribute 
Meanwhile, artists, filmmakers and photographers are collaborating with Allanton World Peace Sanctuary, Tundergarth Church and Lockerbie Riding of the Marches to create three events which focus on peace, in honour of the victims of the Lockerbie Air Disaster.
The first event, 'Wish for Peace', took place yesterday at Lockerbie Primary School.
Young people took part in a celebration of diversity carrying all the United National flags and an earth flag with a special emphasis on members of the 21 nations who were on the plane.
Mike Bolam, a talented aerial landscape photographer, filmed the event from above.
Today at 3 pm a service entitled 'The Pilgrimage to Peace' with former moderator to the Church of Scotland Reverend Alan D McDonald takes place at Tundergarth Church.
The service will include music by internationally renowned Scottish harpist, Wendy Stewart and the church will be open to pilgrims from 1 pm for tea and coffee.
Tomorrow, there will be a 'Walk for Peace' up the landmark Burnswark Hill, a few miles outside Lockerbie and only a mile from Tundergarth.
The walk follows the age old tradition in Scotland of taking to the hills to find peace and contemplate the future.
Led by Professor David Munro, a well known geographer and explorer and geographer in residence at Drumlanrig Castle, the event will start with a walk up Burnswark with local artists and Allanton World Peace Sanctuary.
Together they will send a message for peace across the landscape with poetry, and a chance for people to talk, walk and share insights and ideas.
Meanwhile, Lockerbie Gala's 2018 Cornet's Lass Krystal Anderson will carry the town's burgh standard on horseback across the hill.
The walk is for everyone, including local residents, young people, friends of Lockerbie and the surrounding area, relatives of the people who lost their lives in the Lockerbie tragedy, interfaith groups, young people and peacemakers of all kinds.
There will be transport from Tesco's car park in Lockerbie, leaving at 10 am. Transport by bus is essential due to the one track road. To book a place please contact susanneal@mac.com
Local artist Dr Jan Hogarth, of Wide Open, has played a huge role in organising these events and she said: "These events are a celebration of the courage, love and compassion of peacemakers locally and internationally, including people within our community and the emergency services, all of whom helped and supported the international community selflessly during the events of December 1988.
"We also want to send a strong message through poignant and striking images, music and poetry showing the beauty of Lockerbie and its surrounding area, and to celebrate its connections with the world."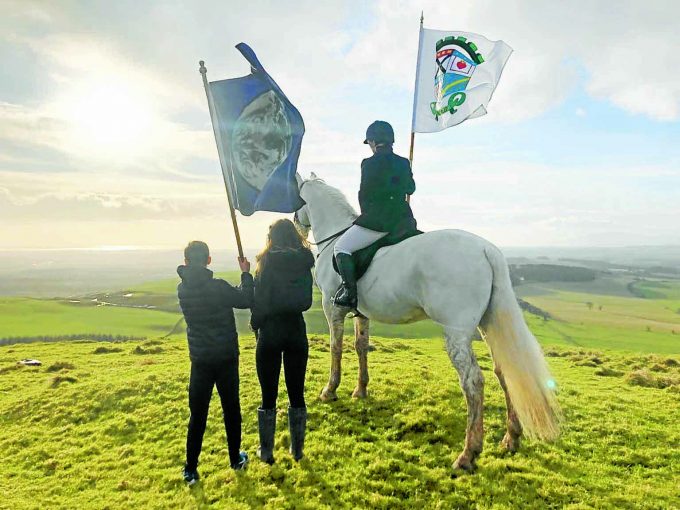 Church doors are open 
Meanwhile Canon Patrick Keegans will help lead a remembrance service to mark the 30th anniversary of the disaster tomorrow.
Holy Trinity Church will be open from 10 am when 270 candles will be burning all day in memory of the victims of the atrocity.
People are welcome to call in anytime to light their own candle of remembrance, sit for a moment of reflection, or have a cuppa and a chat with church members who will be present.
At 7 pm in the evening Holy Mass will be offered by the Bishop of Galloway, the Right Reverend William Nolan, with guest preacher, Canon Patrick Keegans.
He was the parish priest at the time of the disaster and has comforted those affected by the disaster ever since, at home and in the USA.
*If you know of other local tributes taking place that should be included in our online list, please call the NEWSDESK on 01461 202417 and ask for Amanda Kennedy