Jemma Hall, of Macc Design, came up with the fundraising idea for the slogan #wereallinthistogether tops when she was designing a window display for her High Street studio.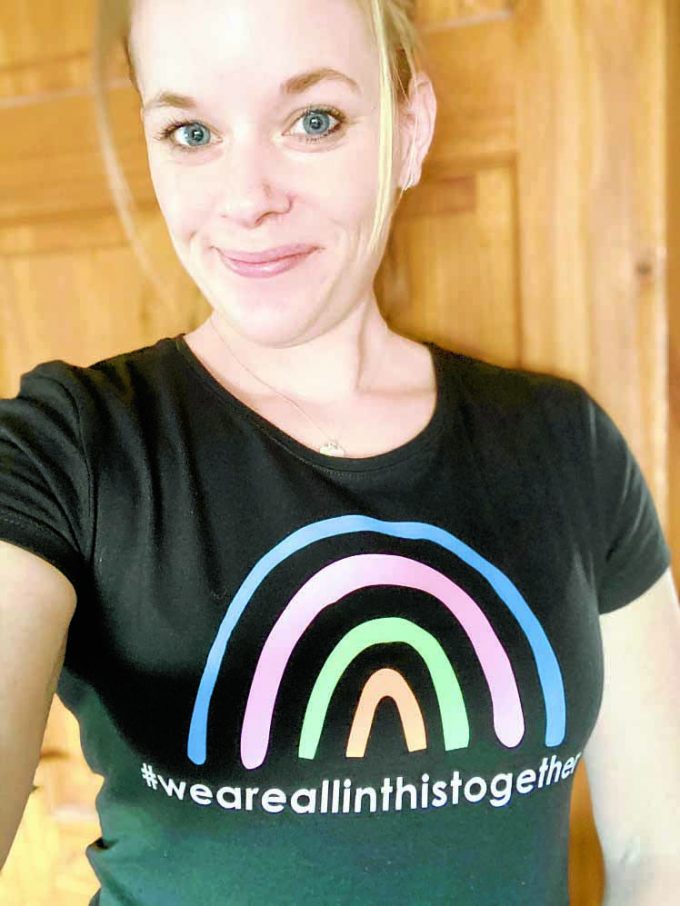 She said: "Like many others, I wanted to thank the NHS and key workers for their hard work and sacrifice they are giving in the fight against Covid-19. I then thought of using a design on a t-shirt to raise funds for our own Dumfries and Galloway NHS, with £4 from each sale going direct to them. I thought if I sold around 50 that would be great and it would also give me something to do during lockdown."
However, she was overwhelmed with orders and ended up making and selling over 200. And it's not just been local people snapping them up, mum-of-two Jemma said she has been sending t-shirts as far afield as Durham, Edinburgh and Cornwall.
She is delighted at the final total and said: "I wasn't expecting such a fabulous response."