A BORDER greengrocers has criticised the UK Government's efforts in providing food parcels to vulnerable families whilst schools are closed, laid bare this week by images shared on social media.
Paterson's Fruit and Veg, which used to be in Gretna but is now based at Longtown, joined calls for efforts to be stepped-up after many shared photos of unsubstantial boxes valued at less than a third of their intended worth, distributed in place of food vouchers by Chartwells on behalf of the UK Government, mainly in England.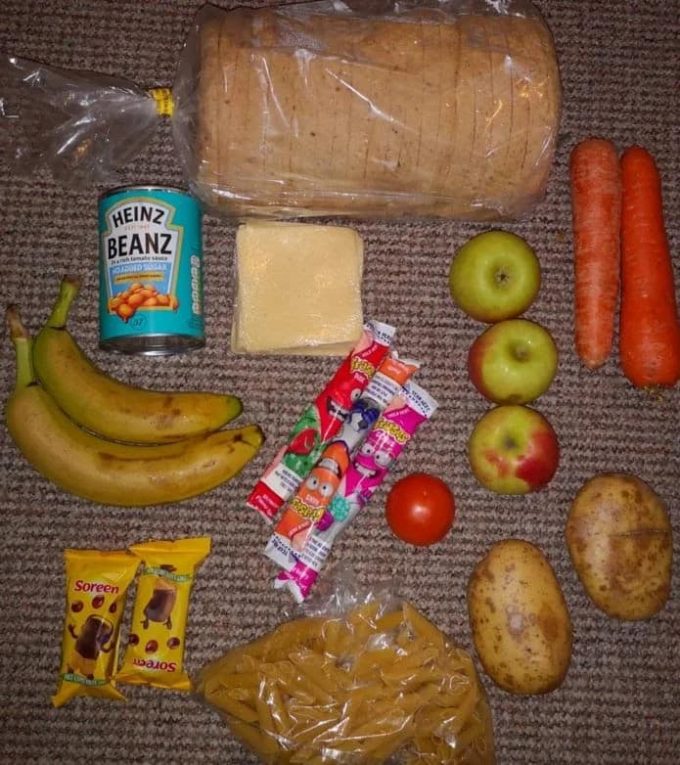 Owner Jayne Paterson said: "We'd seen so much media attention on these boxes that have been given to school children in place of the vouchers at the moment and we were appalled that families were given so little food when it's supposed to be five meals."
The grocer took to social media to share what a £30 box of produce looks like from her shop.
She added: "We wanted to show that for £30 in one of our boxes, this is what you get, as much as we haven't got meat in there or yoghurts, that is literally what you'd get in a fresh produce box that would have essentials for children. You've got your eggs, bread, milk, potatoes, fresh fruit and salad items.
"It was to put across that if you use local greengrocers and businesses you're going to get more value for money because they're looking after communities, rather than using these big companies.
"It's quite frustrating that big companies have been given these contracts when your local family businesses right throughout the country could help and supply fresh produce that wouldn't just feed a child for five days but would feed a whole family."
As the hospitality industry is usually the company's main businesses, Patersons have instead expanded their home delivery operations.
In light of this, Jayne asked: "Is there something more we could be doing from a community point of view to help more vulnerable families that are maybe struggling at this moment in time?"
She added: "I know that councils have contracts, and they do tend to be national contracts, they're not using local and it's maybe that they need to start thinking about using local businesses instead.
"And from a service point of view, we can react so much quicker — we had a care home that was using a company up in Edinburgh and they forgot to put milk on their wagon so the care home phoned us up and we said 'absolutely, we'll come and we certainly won't see you short of milk'. We care about what happens in our communities."
Dumfries and Galloway Council offer food parcels or money to eligible children and their families in this region.