A NEW exhibition featuring the work of a trio of prominent Dumfries-based artists will open at Ottersburn Gallery this weekend.
Hugh Bryden, Jim Macaulay and Tom Lindsay will showcase 'Old Friends', a collection of the three friends' artwork at the Dumfries gallery until November 28.
Hugh, a printmaker and publisher of poetry and artist books, rediscovered his love of painting during lockdown and will feature small, still life pieces in which he took inspiration from the sentimental objects of his life and fruit and flowers from his garden.
Tom, who experiments with a range of different media for his work, will be showing his watercolour interpretations of Crichton Collegiate Church alongside mixed media triptych panels.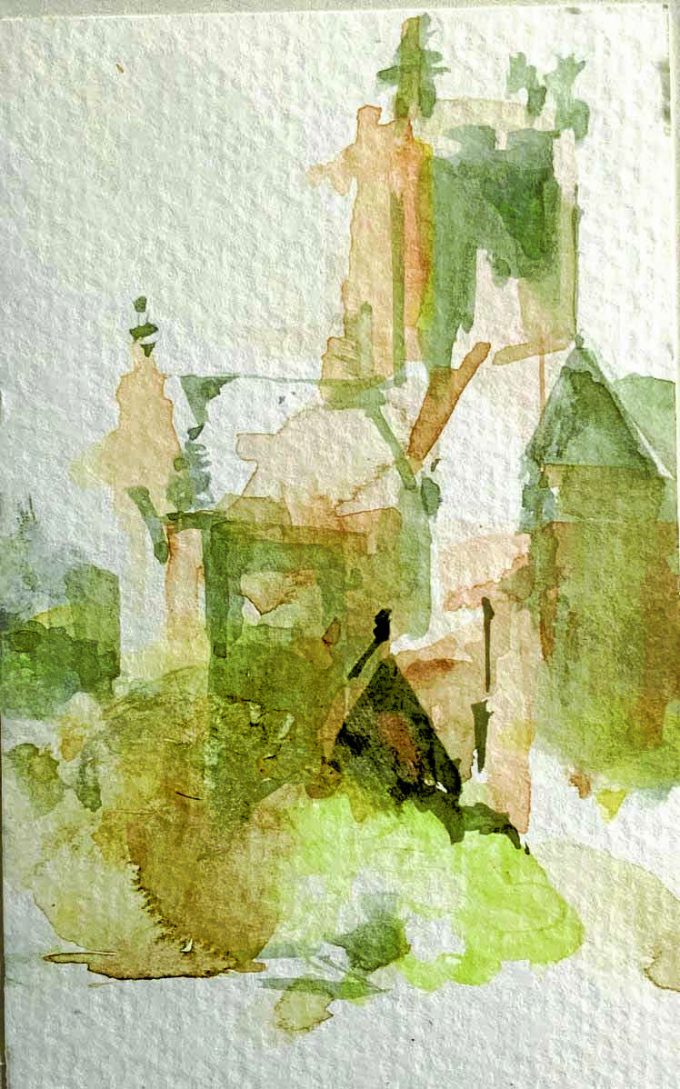 Also on display will be Jim's dramatic landscape oil paintings – a style he says he is increasingly moving toward as an artist: "These days I paint mainly landscape and seascape using recurrent themes of weather and light," he said.
Mr Macaulay added: "I am attracted to ideas which involve brooding skies over land and sea. I use the contrast of turbulent and placid water and often focus on effects of diffuse sunlight. For many years I had a career in art education. Now I am a full-time practitioner, privileged to be able to express my skills and ideas for myself.
"I have exhibited widely, both at home and abroad, and I am proud to be associated on this occasion with two old and very talented friends."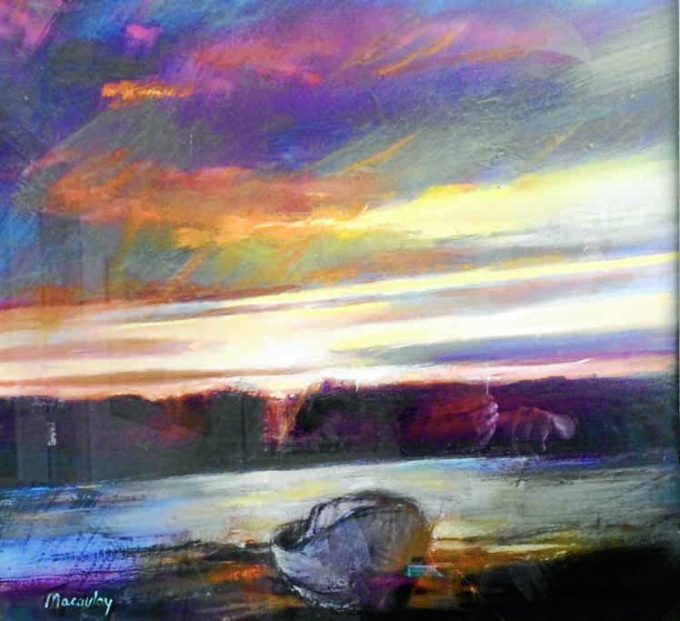 Before retiring to focus on their personal artistic endeavours, the three worked together in art education and spent a combined 90 years teaching and working alongside aspiring artists.
Sean McKay, partner at Ottersburn Gallery and Picture Framing, said: "This exhibition of work by Hugh Bryden, Jim Macaulay and Tom Lindsay can be viewed in the gallery, by appointment and we are also presenting the exhibition online at ottersburngallery.com where appointments can also be made."