A CHICKEN farm in the Stewartry has hosted what is believed to be the region's first drive-in church service.
Drumlane Farm near Laurieston welcomed a convoy of eager churchgoers who joined in with prayers and hymns from their cars last Sunday morning.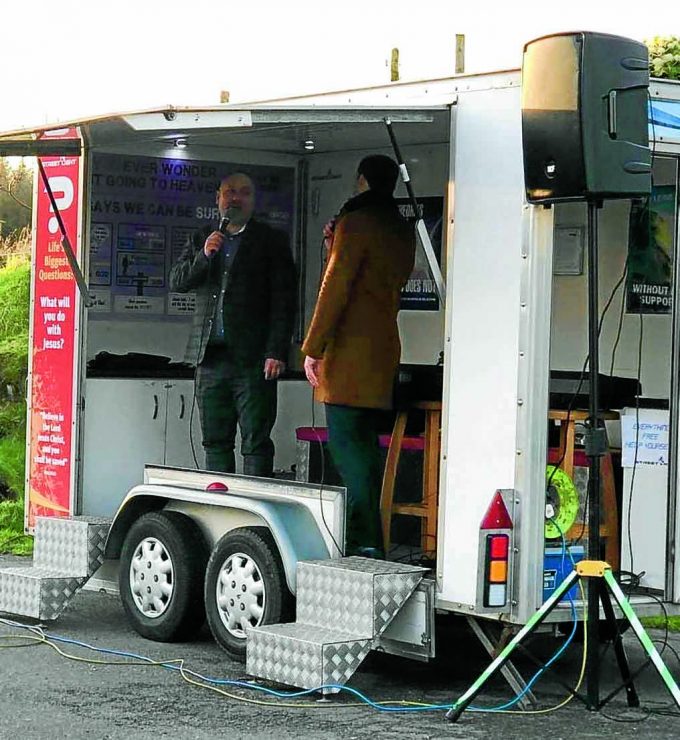 Farm secretary Marcella Eakin-Watt said: "Churches are a wee bit hesitant in Scotland to do anything and I don't see why not, we're in tier two so we are allowed to have a drive-in function, so I thought let's just do something.
"We had a good day so it wasn't as if we had problems weather-wise, but even if there was cold weather as long as people aren't sitting for too long, it lasted about an hour an a half."
She said she seized the opportunity of not having any chickens at the farm over the weekend, adding: "We can't have it when we've got birds in because of disease, I had to disinfect the place before and after."
However, now that livestock has returned to the sheds Marcella is on the lookout for an alternative venue to hold the services at.
She said: "I think we're looking to see if we can do something and get the churches together in Dumfries. As it is, families can't really go to church because there's only 50 allowed.
"We're looking at maybe trying to get a car park which might take longer."
She added that if anyone is able to assist in finding a new space to call 07764813558.