But the cousins from Dumfries get more opportunities than most as they are the models for their grandma's clothing and accessories range, Mini Munchkins Crafts.
Amanda Woodhouse set up Mini Munchkins with friend Linda Davis in January this year.
They originally had a small boutique on Lochside Road in Dumfries but have now closed that and trade online and on social media instead, due to running costs and Linda's base in London.
Amanda explained how they have expanded to more than just clothing: "We now make clothes, knitwear, seasonal crafts, hair accessories and nursery decorations and much more.
"We make boys and girls from newborn up to mother and daughter outfits that we have just started making."
They are inspired by bright patterns and she said: "Our inspiration is brought to us when we are browsing fabrics: the moment a fabric stands out to us we instantly get a wave of ideas.
"As we have children and grandchildren, we fully understand that our clothing also needs to be practical and reasonably priced.
"We also receive messages from customers who have an idea in mind and we do our best to create that image for them."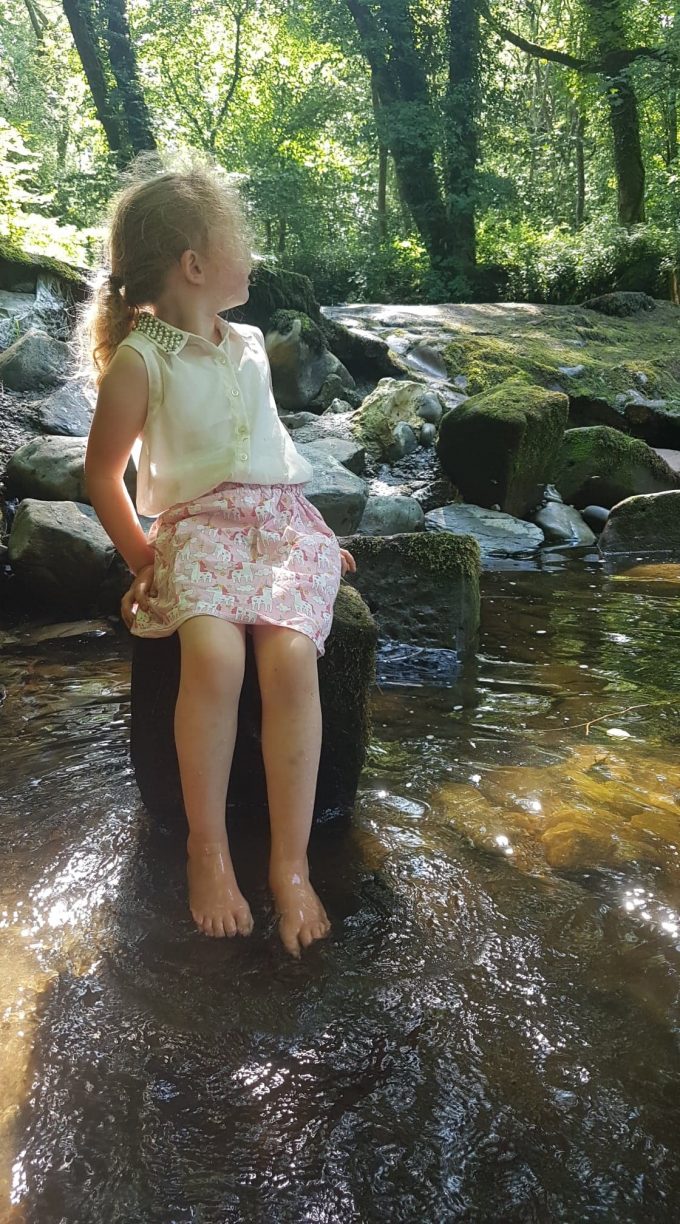 Now working from their respective homes, Amanda says they manage to make it work despite her being in southern Scotland and Linda in London: "Linda has made clothes for 20 plus years as she made clothes for her own children. I haven't been making them that long," she said. "Due to us working from home and people shopping online more, covid 19 has not affected us a great deal, which we are very thankful for as we know how it has affected other small businesses, which is very sad."
And it's proving a family affair with the little ones modelling and daughter Sammy using her photography skills to take the promotional images.
Amanda said: "My two grandchildren are both four years old and love being outside, going on adventures and dressing up.
"Living in the beautiful Dumfries and Galloway provides us with the perfect opportunity to pack a picnic and take the girls on an adventure and get some beautiful photos for our website while we make some beautiful memories as a family."