Openreach's Matt McKerlie, from Castle Douglas, and Paul Kyle, from Stranraer, are shortlisted in the Institute of Telecommunications Professionals (ITP) Awards 2020.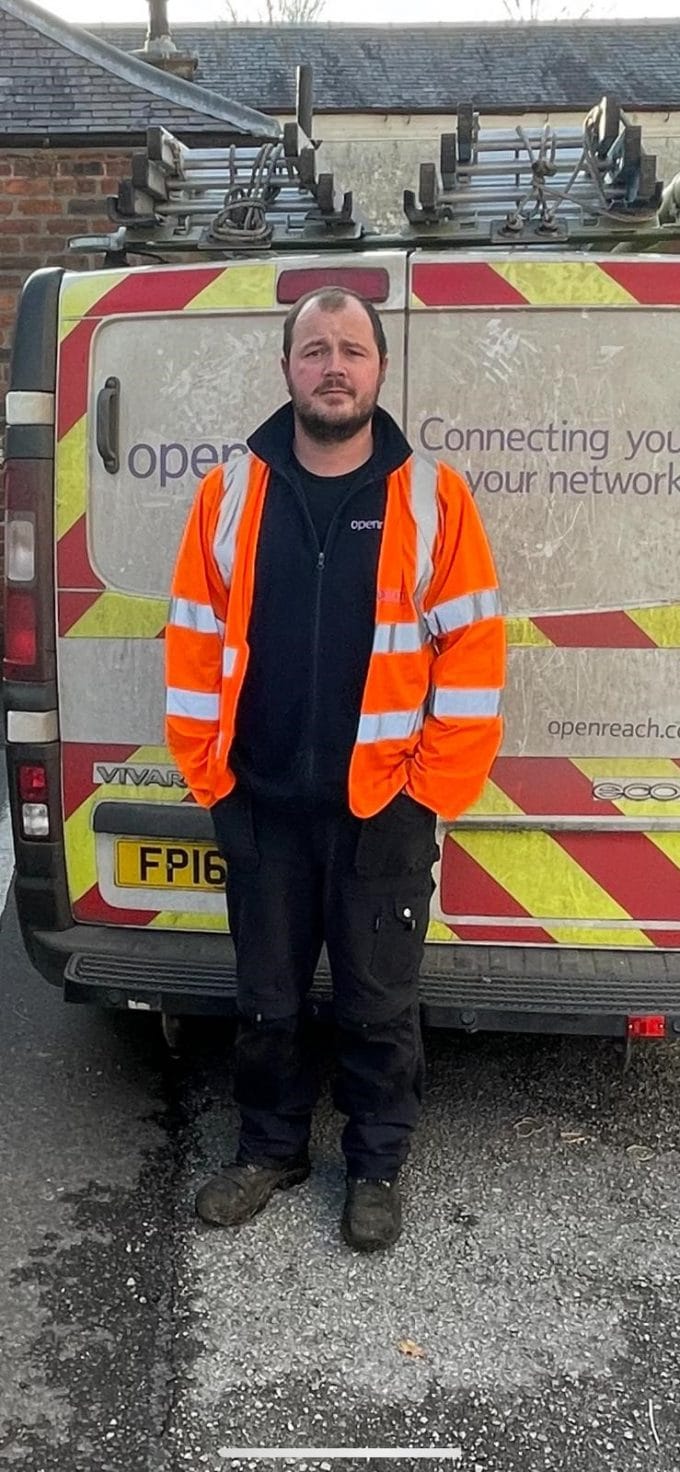 The judges look for evidence of significant achievement, long term excellence, skills and customer care.
The colleagues were shortlisted after working on a safety-focused project to reduce the need to work from height in the network.
Patch manager Jonny McGill said: "This is great recognition for two superstars who work tirelessly to keep the South of Scotland connected."
The winner will be revealed on December 16.
Before joining Openreach, Matt served in the Army's Royal Logistic Corps, and he remains a reservist with 81 Signal Squadron, a unique unit which specialises in providing information and communication services for operations.
Paul's earlier career was in sport, and he previously worked at the Ryan Leisure Centre in Stranraer as a lifeguard, sports coach and trainer, teaching other staff life-saving skills.