It was a socially distanced full house at Buzz Bingo, on Shakespeare Street, to celebrate the long career of Elizabeth Maloney – who has overseen hundreds of thousands of bingo games during the past four decades.
The special ticketed event was halted halfway through to the surprise of Elizabeth. She was called to the stage and then numerous ex-employees, friends and family handed Elizabeth several retirement gifts before the lady of the hour made a terrific speech.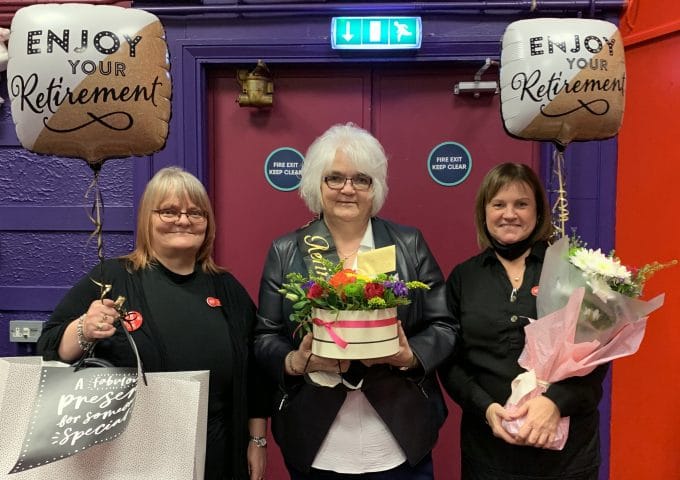 The 70-year-old admitted it was an emotional night saying goodbye and she'll miss her bingo family.
She said: "It was very overwhelming but so good to see familiar faces. I can't believe they made the long journey down here. I'll miss everything from the company to the staff and of course customers.
"I moved down here from Edinburgh and didn't know anybody. I made friends here at the bingo straight away and they are like family now.
"All the staff here have been fantastic. It has been a brilliant time."
Going by bingo balls nicknames, it's apt Elizabeth has retired after 40 years as the number's bingo lingo is 'life begins'.
So, what will the newly retired Elizabeth get up to now?
She laughed: "I'll put the feet up, look after my grandson and of course go to the bingo!"