THAT CONCLUDES OUR LIVE NEWS FEED FROM A HISTORIC NIGHT IN DUMFRIES AND GALLOWAY. A FULL REPORT OF THE EVENING'S EVENTS AND MORE PICTURES WILL BE POSTED ONLINE LATER TODAY.
5.24 am
A jubilant David Mundell says his re-election demonstrates 'no one party speaks for Scotland'. Describing a 'momentous night for Scotland', he added: "I will be a strong voice for Scotland's place within the UK."
5.10 am
SNP take Dumfries and Galloway. Candidate Richard Arkless has a 6514 majority. Tories in second place with 16,926 and Labour's Russell Brown kicked to third position with just 13,982 votes.
4.47 am
David Mundell  has beaten SNP candidate Emma Harper – by just over 700 votes. Mr Mundell increased his vote share to retain his DCT seat. He said: "It's almost a landslide in today's world."
4.31 am
Tories and SNP neck and neck in DCT. Returning officer says result in 15 minutes.
4.05am
It's looking like SNP, then Tory and Labour in third for D&G seat – result getting close
3.55 am
Our reporters have been working through the night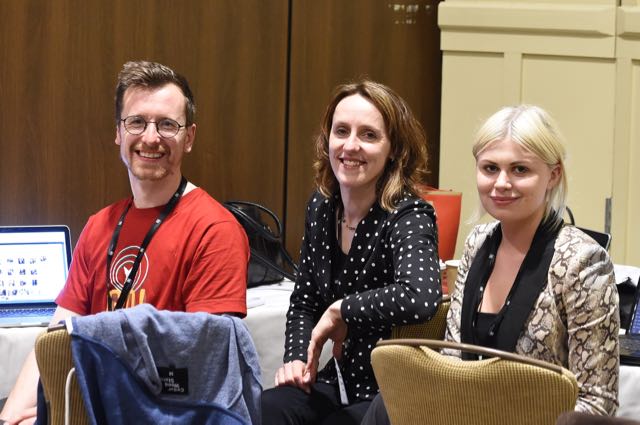 3.45 am
Could these be our two new MPs?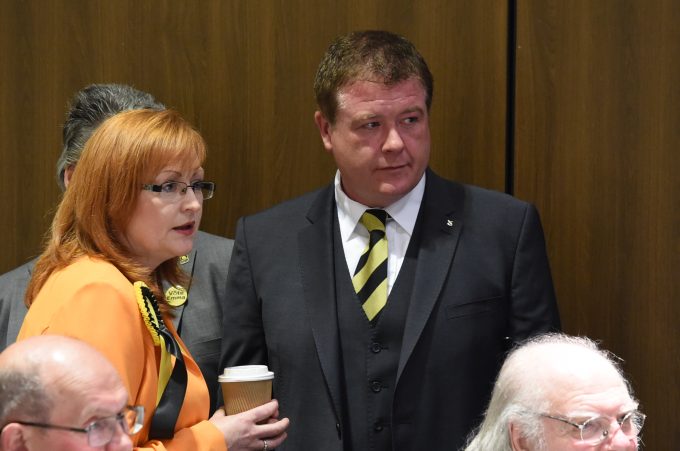 3.39 am
Results expected in Dumfries at 4 am
3.17 am
Applause and cheers at Easterbrook Hall at news of Jim Murphy's defeat #dngbreaking
2.45 am
SNP candidate Emma Harper has just arrived at the count.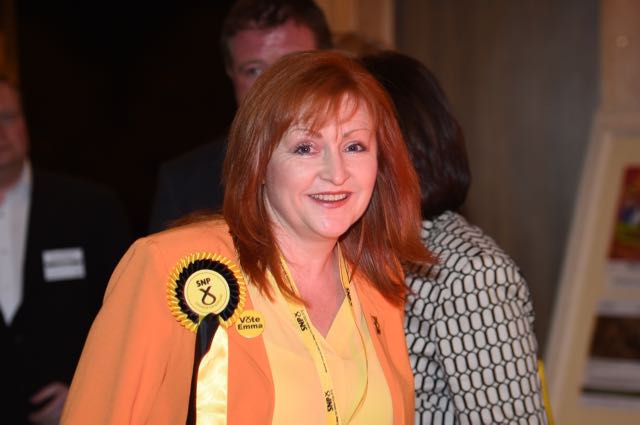 2.41am
DCT turnout: 76% — up 8% on the 2010 Election
2.37am
"I expect our vote to be up tonight." – David Mundell tells DNG Media
 2:26 am Tory candidate for DCT David Mundell has arrived for the count.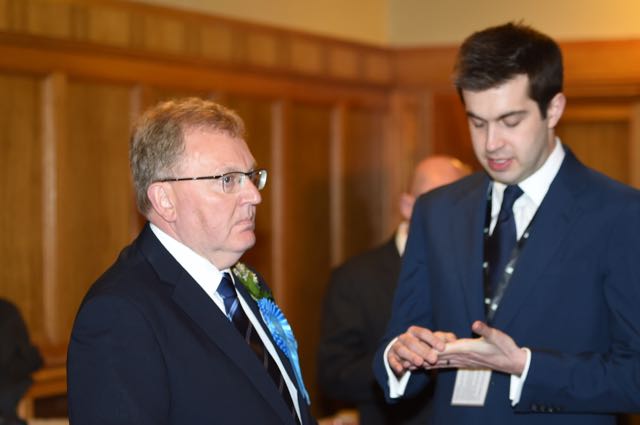 2:23 am
The count continues.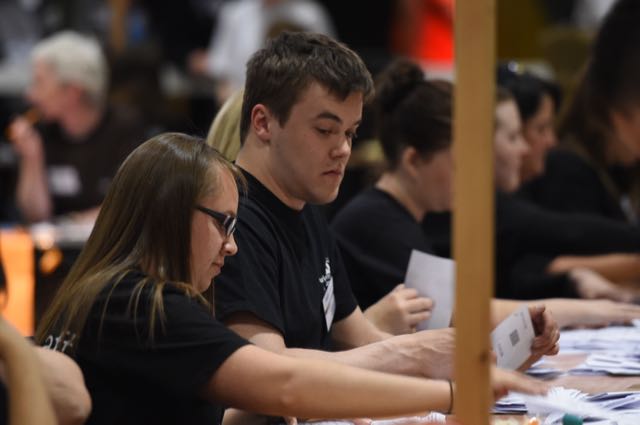 2:20 am
Dumfries and Galloway turnout 75.3% equivalent to 56,668 votes cast.
2:18 am
Close call predicted between Emma Harper and David Mundell.
Hearing from two separate sources via exits that the solo Tory MP in Scotland David Mundell will suffer a defeat by @EmmaSNPHarper tonight.

— Eamonn O'Neill (@EamonnONeill) May 7, 2015
2:15 am
SNP expected to take Dumfries and Galloway seat, currently held by Russell Brown.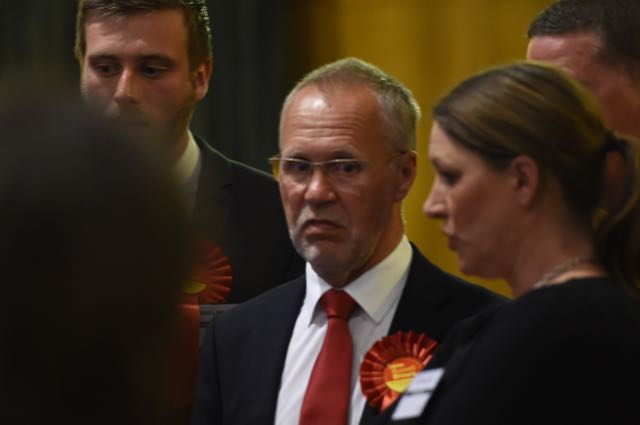 2.10 am
PC Gill Maxwell and PC Scott McDowell are overseeing the election count at Easterbrook Hall #GE2015 pic.twitter.com/mthmxQcRT8

— D&G Council (@dgcouncil) May 8, 2015
2.00 am
Official count is set to start now
1.57 am
The buzz on the floor is that SNP will take D&G, while there could be just hundreds of votes separating Tories and SNP in DCT
1.50 am 
A box has been left behind in Belmont – holding up the results while the box is retrieved
1.45 am
Results are due to be revealed at around 4 am for the two Dumfries and Galloway seats.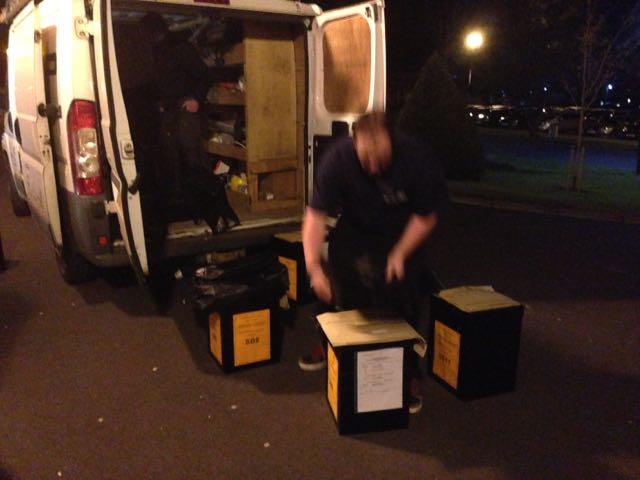 1.40 am
Fact – the furthest polling station from the count is Drummore and is 82 miles from the Easterbrook Hall which takes around two hours to travel by car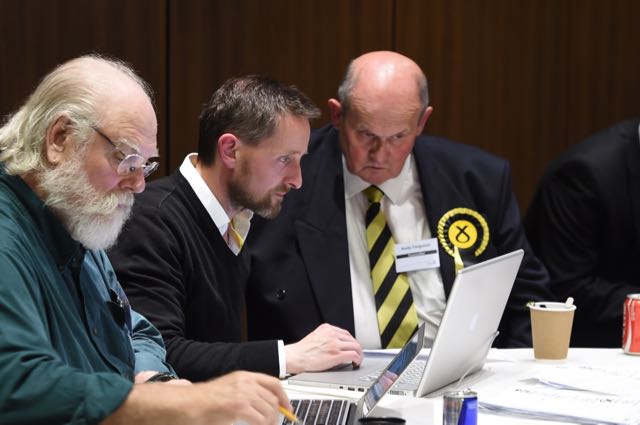 1.37 am
Labour candidate Archie Dryburgh is in the building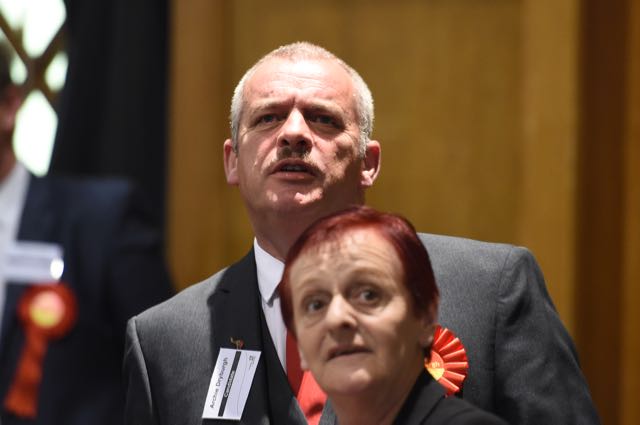 1.05 am 
Returning officer Alex Haswell announces that all the ballot boxes have now arrived here at Easterbrook Hall. The verification process will soon be over and the counting can get underway.
12.54 pm
Labour candidate for the Dumfries and Galloway seat Russell Brown has just arrived at the count. Will he keep his seat tonight?
12.25 am
The Returning Officer has just announced a G voter (foreign national with limited voting rights) was issued with a ballot at the Gatehouse polling station today. The matter is now being sorted out here in Dumfries
12.20 am
Fact – the polling station with the smallest number of registered voters is Amisfield North with just four people registered to place their vote.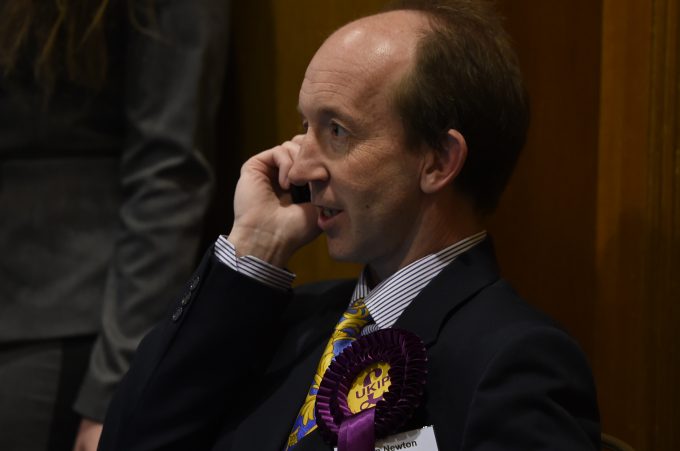 12.07 am
The last box is expected here in Dumfries at 1 am.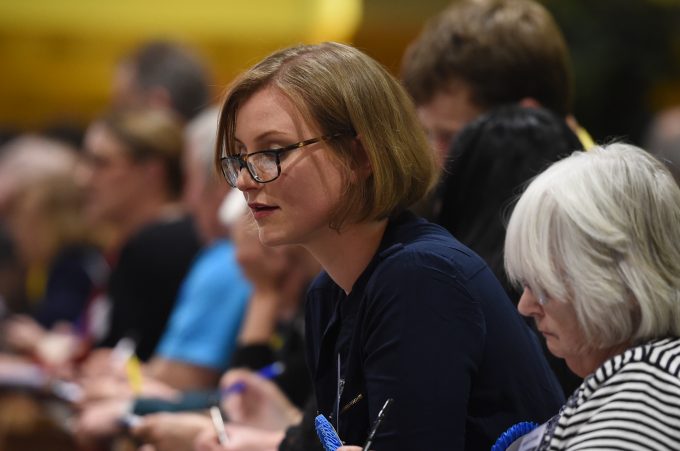 11.58pm
Council staff say 22% of ballot boxes have now arrived at the venue
22% of our ballot boxes have arrived at the Easterbrook Hall so far — D&G Council (@dgcouncil) May 7, 2015
11:50pm

They're off. The count is now officially underway for both constituencies at Easterbrook Hall, Dumfries, where 120 council staff will work through the night to get the results for this region.