The Rae Project is 40 per cent of the way through and Caerlaverock Castle is one of those already logged. And 3D models have been created of the medieval stronghold and of 37 objects found there. HES digital documentation manager Lyn Wilson explained more: "The Rae Project is named in tribute to 19th century explorer John Rae. Rae became surgeon of the Hudson's Bay Company's ship Prince of Wales and went on to explore the Arctic and Canada.
"Our project doesn't involve travelling quite as far as Rae, but the work does take us all over Scotland. Our aim is to accurately document our properties and collections in 3D.
"Digital technologies are absolutely crucial in helping us learn as much as we can about these ancient sites and it's important to be able to visualise the data."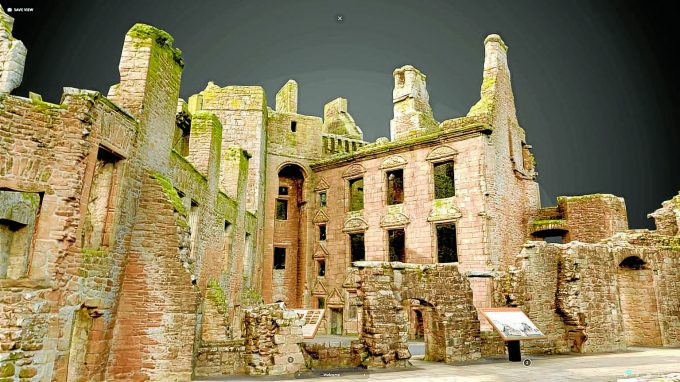 At Caerlaverock, the team used laser scanners to capture accurate, highly detailed and colourised spatial information. That was then turned into 3D models, which can be seen here and online. All the data gathered will be used for conservation, monitoring, building information modelling, learning, accessibility, interpretation and research projects. Caerlaverock has a wide moat, twin-towered gatehouse and lofty battlements. Its triangular shape is unique among British castles.
To view the model go to https://skfb.ly/6SKBV and to see the artefacts from the site, visit SketchFab.
Images: HES