Caerlaverock Candles officially launched in September after three years in the works and initial launch dates disrupted by Covid.
Founder Jaclyn Irving happened upon the idea while trying to live more sustainably herself. She said: "I had become very aware of waste in our society when I moved out to the country so had looked into ways of minimising household waste. This included refilling candle vessels rather than buying new ones.
"I'd told a dear friend about my little hobby and he pushed for me to take it more seriously."
The idea to name it Caerlaverock also came from her friend: "He was so passionate about this parish and the local businesses within it, he told me 'Caerlaverock sells itself' and this stuck with me, inspiring the brand and the scents.
"He unfortunately passed away and the project was shelved once again." Then early this year Jaclyn was telling another friend about it and suddenly it became more than just an idea.
"Before I knew it she told me that there was a domain purchased and half a website sitting," she said.
"She really has been the driving force in taking this from a casual chat and a hobby to a full blown brand. Her passion and drive gave me the confidence to make the leap and Caerlaverock Candles was officially a business."
Candle making is a balance of percentages, getting the right percentage of oil, the right percentage of wax and the right percentage of burn, she explained, adding: "Every oil reacts differently which makes testing the main part of candle making. Temperatures are also a major part, pour too hot and it won't throw scent but pour too cold and the candle won't have a smooth top.
"I have selected a natural wax blend for the candles and ethically sourced soy wax for the melts to make sure that they scent they throw when burning is as good, if not better, than a standard paraffin candle."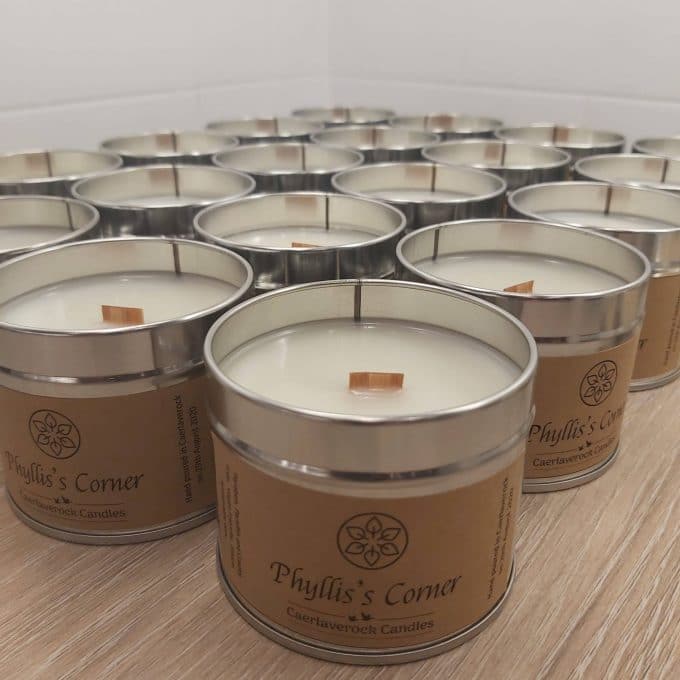 Her main customers so far have been people with a connection to Caerlaverock, including those who have stood on top of the Wardlaw, walked the Blackshaw, watched the geese on the Merse or camped at Phyllis's Corner, named after a former resident of the village from the early 1900s.
And others have been attracted by the company's reduce, reuse and recycle ethos.
Jaclyn said: "The favourite product so far has been Phyllis's Corner, selling out within days of our launch, I wonder what Phyllis would have made of this if she were about today. It's a fresh, marine scent with hints of seaweed and juniper.
"My favourite is Blackshaw but when it's burning as it's a completely different smell in the packaging, it goes from citrusy to fresh, juicy blackcurrant with hints of bay leaves.
"Burning or melting the products allow more than just the top notes of the scent to be enjoyed, resulting in a completely different scent."
Describing the versatility of candles, she said: "People love them for different reasons, some scents will trigger memories, others will make you feel calm and cosy as you settle in for the night, or they can be the final touch to home decor or a table at a special event.
"Our sense of smell is incredible and often overlooked. A winter's night for me is made by putting the fire on, lighting a candle and settling in for a good book.
"I don't think there is an official candle season but I think like me, many people love a candle in the darker nights."
Christmas is the current focus and testing is underway of a festive candle, which will be a blend of orange, cinnamon and cloves. It will be named after Jaclyn's late friend and supporter.
And she's planning ahead for key dates next year, saying: "In the long term, I am looking to expand the range to ten scents with special edition candles and melts for special occasions such as Valentines and Mother's Day, but mainly I want to continue to provide plastic free, sustainable and recyclable products that people can enjoy."