DIED ON A75 . . . Dr Robert Murphie
Dr Murphie, 52, died after his machine was involved in an accident with a Land-Rover,  just before noon on the Carsluith bypass near Creetown, five miles east of Newton Stewart.
Diversions were set up through Carsluith Village but Police Scotland  warned drivers to avoid the area.
The motor cycle caught fire after the accident and the rider and his machine landed 10-feet down an embankment into a field.
The Land-Rover also careered into the field but the man who was driving and a female passenger escaped with shock and bruising. They were treated at the scene.
Firefighters from Gatehouse of Fleet and Newton Stewart along with ambulance crews attended.
The A75 was closed in both directions to allow an accident investigation to be carried out.
A nearby resident said: "We just heard a bang and then a woman came in asking us to call the emergency services.
"The diversion is right past our houses here in the village. It's the second time in successive weeks that the road has been closed for hours. Last week three lorries that were involved in a crash and the road was closed for 18 hours."
A Police Scotland spokesman said: "The motor cyclist has died from the results of the accident. The two people in the Land Rover were not badly hurt."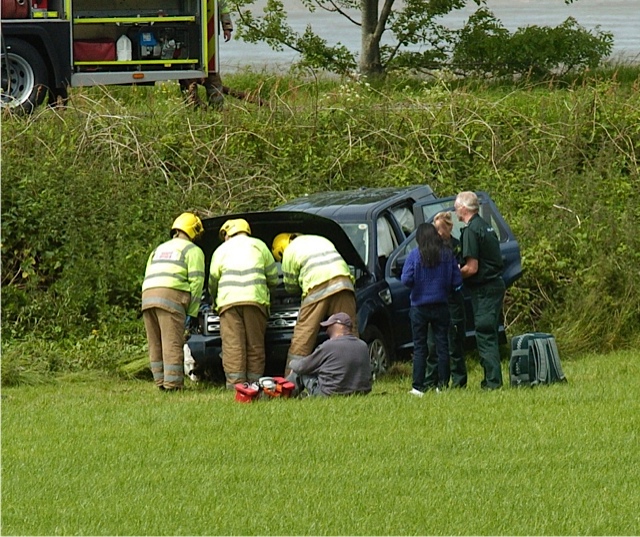 NEWSDESK: 01461-202417