The fourth annual Moffat Sheep Race attracted thousands of visitors from across the globe who were excited to see the 'baaa-rmy' competition and place a bet on their favourite fleece.
In the crowd were spectators from as far afield as Madrid, Malaysia, Mexico and even great sheep nation New Zealand.
With hand-knitted jockeys on their backs, the outstanding ovines made their way along the street and over a series of small jumps.
The tourist town ensured a spectacle for visitors and residents alike with a range of stalls and pop-up shops, and entertainment was not for the sheepish with the inclusion of a wild, bucking ewe.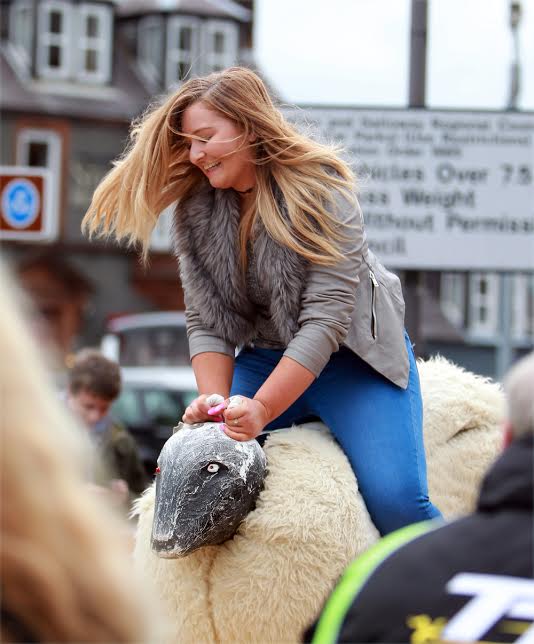 Hailing the event, Sarah Ottewell from organisers Moffat Promotions Groups said: "It was an absolutely fantastic day and it has been so nice to go and speak to different businesses and hear how well they done and how much they enjoyed it.
"Cafe Ariete said they were 40 per cent up, the Buccleuch had a very busy day, Dawson's had their busiest day in their whole history and Carole's Milk Bar had their best day ever, too.
"We've already had people asking about next year."
Sarah, who first proposed the idea almost five years ago, was delighted to see the town coming together and see various groups involved.
Jog Moffat provided children's entertainment and assault courses, St Andrew's churchyard was decorated with knitted items and for the first time since the inaugural year the event coincided with the farmer's market.
Moffat Promotions Group is now trying to finalise a date for next year and get plans in place to offer more.