AS the country ground to a halt in March, artist Mark Bellingham retreated to his flat in Dumfries to hone his craft.
In spite of the overwhelming Covid crisis, Mark began to take inspiration from what he saw happening around him; the bravery of key workers, a national effort to spread hope, and the silent streets outside his window.
He said: "Before lockdown, I had a lot of work to finish so it was quite convenient for me to sit and paint and finish them.
"The quietness of the town was quite surreal and apocalyptic. It was nice to have no one around; you could walk the streets and on really nice mornings I got photographs of empty streets and it was quite nice to come home and open the windows and start painting."
As his flat filled up with canvas after canvas, gradually taking up each square foot of his living space, he knew he had to find something do with them.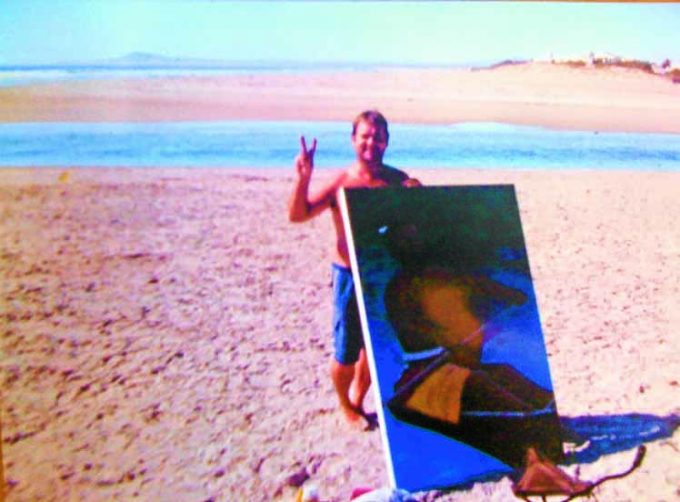 It wasn't until he passed a large piece of wood being used to board up a building in Dumfries town centre that Mark had his eureka moment.
The South African-born relief chef, who celebrated his 50th birthday recently, now has a vision to transform the town into one big outdoor art gallery using different spaces around Dumfries.
"I just passed it and it looked really quite shabby. On the rainy days the town looked really dull so I thought, why not brighten the place up?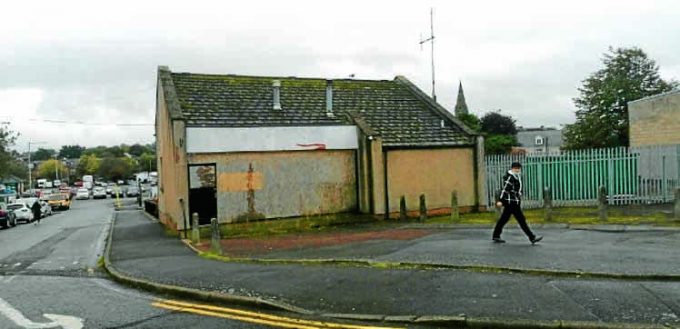 "I think there's places all over the town you could put up paintings," he said, adding: "I'm not putting up graffiti, graffiti is different. If someone does graffiti then I can't condone it unless they have permission to do it, but I'm just putting paintings up around to brighten the place up a bit."
Unconcerned about possible vandalism to or theft of his work, he replied: "If someone's willing to rip it off, take it home and put it up on their wall, then good on them. It's quite a mission to do that but if someone wants to steal it, they can steal it."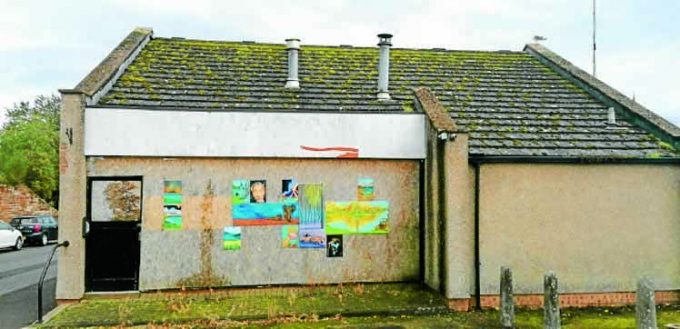 As a difficult time for all members in the art community, Mark spoke of the need for creative perseverance throughout the pandemic, saying: "For art and stuff like that, you have to think out of the box, if your painting's going to get wet and damaged through weather then you just have to say: that's the way it has to go. Everyone's doing everything online, trying to sell things online where it's all secluded to your room or your flat. I'm trying to do it in a different way, I'm trying to get the message out there in my own way.
"If other artists do the same, I'm going to be so chuffed. I'd be blown away."
Mark also commented on the lack of support and engagement with local artists from the council, calling on them to also get creative and cooperate with artists who need space and resources to work.
He said: "Sometimes the council are saying we can't have galleries, their money situation is going to be so tight, but they need to ask the artist community to try and come up with their own creativity around the town, it has to happen.
"We need the council to say: "there's a designated area for you guys, you can do it there."
"We've got closed churches, boarded up buildings and stuff like that. Obviously it's complicated right now with Covid-19, but there is scope, there is space. We're going to have to come to a compromise where if we're going to do arts events next year, we have to think in terms of outside, not inside."