The duo live and work locally and paint predominantly in acrylic and oils, capturing Dumfries in all its sandstone glory, as well as painting florals, landscapes and everything else in between.
Firm friends, they met through a charity choir and when that ended they signed up for a fine art course at the college.
Laura said: "We were both interested in art and have always been creative and attended an art course to develop our skills.
"We then found friends and family were asking if our work was for sale. This evolved to us setting up our art business under the umbrella 'Copeland Walker Art', which at present we mainly run online through our Facebook page and website."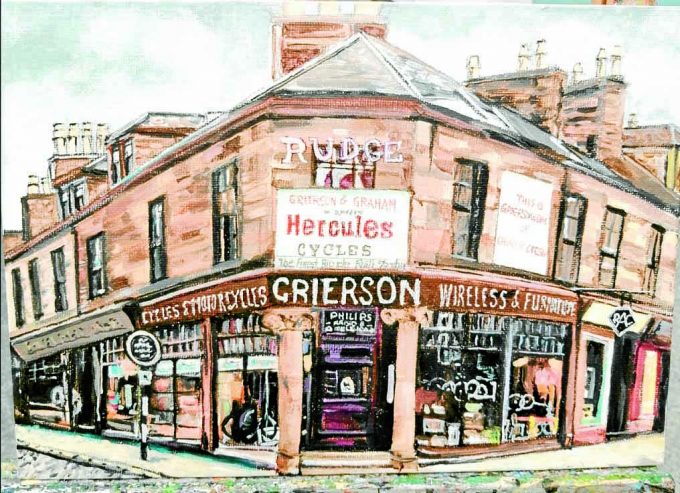 They juggle their art with jobs at Gracefield Arts Centre for Laura, while Deborah is in admin at Calside Primary School.
But whenever they have free time, they can be found painting.
Laura said: "We cover any subject. We find inspiration all around us in nature and people and the beautiful area we live in. There are so many interesting buildings and such breathtaking scenery, there is an endless source of material in Dumfries and Galloway.
"I was born and brought up in Dumfries and am a proud Doonhamer and love to celebrate that in paint."
This year's lockdown was a mixed bag for them, Laura explained: "Initially I found it very difficult to be creative during lockdown, it felt very much like a guilty pleasure, but as time wore on I picked up the brushes again and then couldn't stop!
"We have been surprisingly busy over the summer using our online platforms to promote our artwork and other products and engage with our followers and customers (when we would normally be out and about at shows and events).
"We have missed the interaction with the public as this is a great part of the fun of being Copeland Walker Art. We recently took part in the Dumfries Market Festival organised by The Guild Dumfries and had a great day, fingers crossed we will be able to attend those arranged for October and November."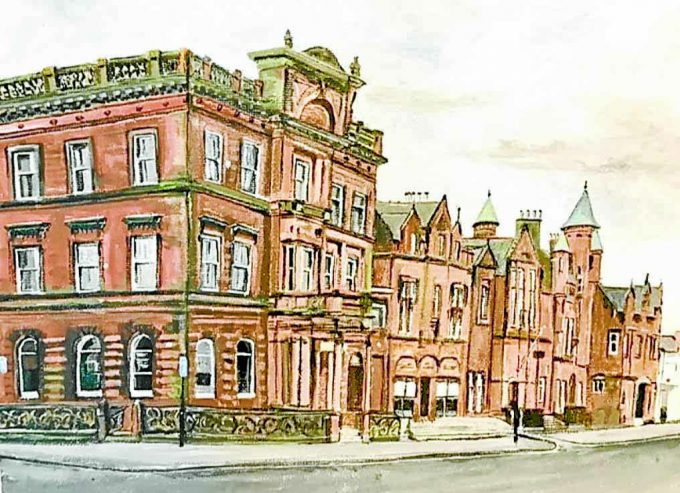 The pair are about to start working on commissions and busy making Christmas items. They have also just completed the final local painting for their 2021 calendar of Dumfries and local area which will be available soon.
Despite festive event cancellations, they still expect to be busy in the run up to Christmas and have some online events in the diary.
And as part of the expanding 'Leith Collective' in Edinburgh, they run the shop in the city's Ocean Terminal one day a month.
"This is a collaboration of artists and we have been involved with them for around four years," said Laura.
It's something they would like for themselves in the future and she added: "In an ideal world we would love to own a little art café/shop of our own to showcase our artwork and products as we are quite often asked if we have premises customers can visit."
n Find Copeland Walker Art on Facebook or at www.copelandwalkerart.co.uk