KRYSTAL ANDERSON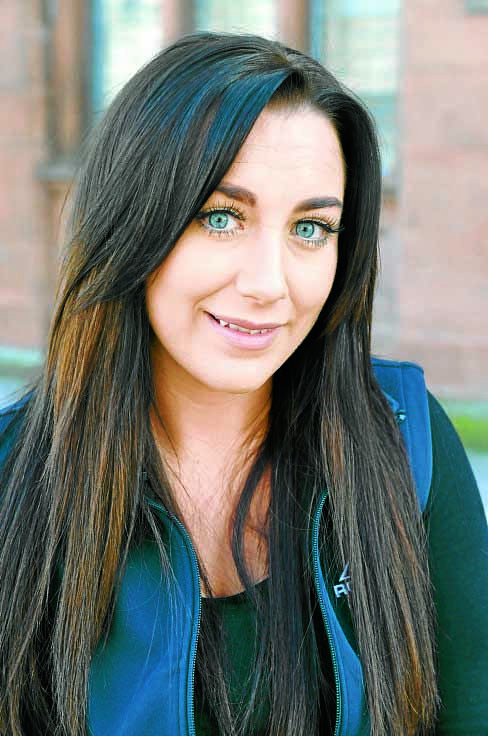 THE daughter of two jockeys is hoping to become this year's Cornet's Lass.
Krystal Anderson, 27, has inherited her love of horses from her mum and dad, Kate and Kevin.
She said: "I have ridden horses since I was ve, horses are all I have ever known as both my parents were jockeys and trained race horses.
"I have been competing with my ponies and horses from a very young age and still do now, mostly show jumping and cross country."
A sales estimator at Robinsons Scotland Ltd, she added: "I would like to be Cornet's Lass as I think it would be a great honour to be able to represent the town during
this special time of year, also I would like to follow in my mother's footsteps, she was Cornet's Lass in 1981 and my granddad was Standard Bearer in 1979."
KIRSTIN TAYLOR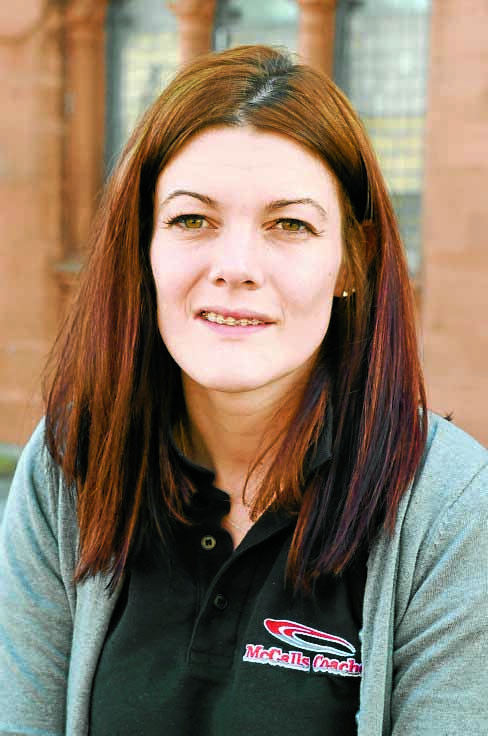 KIRSTIN is looking to swap the bus for horseback as she vies to be elected Cornet's Lass.
The 30-year-old farmer's daughter, who is director and transport manager for local bus company McCalls Coaches, has recently got back in the saddle after years of not riding.
The mum-of-one said: "I haven't taken part in the Gala before in my adult life. "It's something I've always wanted to do but work and family commitments have never given me the time to do so.
"I rode as a child and have only just got back into it in the last 18 months. "I go to Jenny Mill riding stables twice a week with my own horse and Alys Kinkaid from Jenny Mill has spent
a lot of time with me re-building con dence and teaching me how to be a competent rider."
She added: "I would like to be Cornet's Lass lass as I would love to represent the town. I would love the challenge."
TAMMY McGUINESS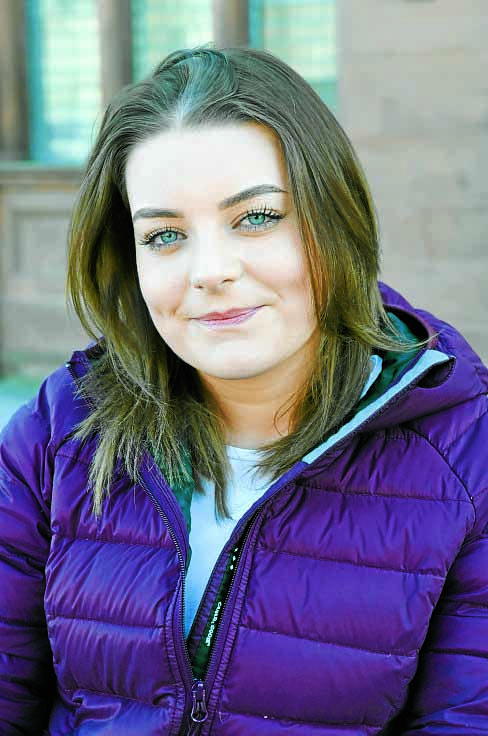 DENTAL nurse Tammy is looking to add to her sash stash, for the 20-year-old is a former Gala Queen.
In 2012 Tammy had pride of place on the Queen's oat and now she's hoping to lead the cavalcade.
And Tammy's connections to Lockerbie Gala and ROM run deep, for her sister, Ashley, now Henderson, was Queen in 2006 and Cornet's Lass in 2013 and her mum and dad, Tucker and Dot, who she lives with, are lifelong supporters of the committee. Tammy said: "I've been riding since a very young age, however I had a break and just recently took up riding again.
"I'd like to be Cornet's Lass to represent my town and local townspeople and follow in my sister's footsteps."