Pat Jardine, BEM
TIRELESS work for good causes and her community by well-known Annan resident Pat Jardine, pictured above, has been rewarded in the New Year honours list.
Pat, 71, receives the British Empire Medal (BEM) for services to charity, particularly through her lengthy service as secretary of the Annan and District Friends Group of Cancer Research UK.
She took up the voluntary role with cancer research causes in the 1990s, following the death of a cousin from the disease, but had actively fund-raised with colleagues for many years before.
The mother-of-two has used many imaginative ways to raise funds, ranging from taking part in gruelling bike rides and other events to staging coffee mornings and bucket collections.
More than £120,000 has been raised since the local group's formation in 2002 following the amalgamation of the Cancer Research Campaign and Imperial Cancer Research Fund.
Pat has taken a keen interest in cancer research progress down the years touring the world-leading Beatson Institute laboratories in Glasgow, which are supported by the charity, on a number of occasions.
She also helps keep local supporters up-to-date by attending lectures hosted by the charity.
Another cause close to Pat's heart is Operation Christmas Child which involves a major logistical exercise of sending thousands of carefully packed shoeboxes full of useful goods, including toiletries, educational and fun items, to needy children overseas.
Along with several other volunteers, Pat, who is area volunteer co-ordinator for the charity, has travelled five times to help deliver consignments to recipient areas, such as Eastern Europe and most recently to Zambia last May.
Pat is an elder at Annan Old Parish Church where she also finds time to help run the kirk toddler group and friendship group for older people.
In her limited spare time, she enjoys cycling, knitting and playing the saxophone and accordion.
Indeed, along with a fellow amateur musician friend Jean Murchie, she regularly entertains residents at Annan's Lydiafield Care Home.
She is keeping up a family tradition of public service as she had an uncle who was awarded the Imperial Service Order Medal and a cousin who was an MBE.
Pat is married to Robert, who runs a local joinery business, and they have a son and daughter together with four grandchildren.
Ever modest, she expressed surprise at the honour.
She said: "I'm accepting the BEM on behalf of my fellow volunteers and the people of Annan and district. We've received tremendous support down the years. The public are very generous to good causes."
…………..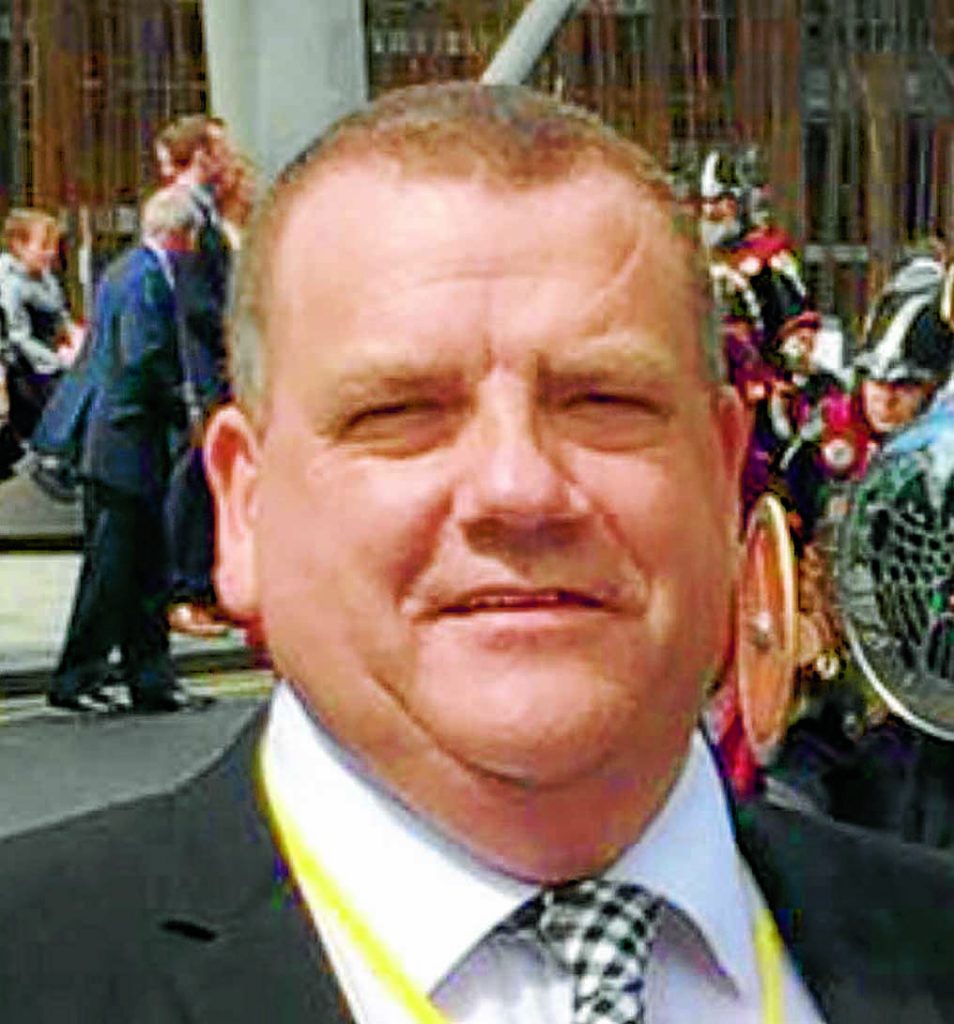 John Caskie, MBE
A SHINING star in the Locharbriggs community has been awarded an MBE.
John Caskie is a familar face around Dumfries, especially in his home community of Locharbriggs.
His work ranges from shows at Locharbriggs Social Club to Guid Nychburris and everything in-between.
His entertainment fundraising for good causes has led to his inclusion in the New Year's Honours List and he becomes an MBE for services to the community.
The honour, awarded by The Queen, came as a huge 'shock' to the 54-year-old retired senior NHS official.
He said: "It was a really big surprise .
"I came home, it will be five or six weeks ago now, and there was a pile of mail. There was the usual Christmas cards and junk mail and hidden amongst it all was a letter from the Cabinet Office.
"After I read it it I needed to re-read it ten times to make sure it was real.
"I didn't think folk in wee places like Locharbriggs received recognition like this.
"I don't know who nominated me but it means a lot to be recognised for services to the community, especially when I love all the things I do.
"I have felt every emotion going — pride, embarrassment, shock.  I'm just stunned."
John is celebrating with champagne surrounded by family and friends and he plans an even bigger party in March.
He added: "This is not just a celebration but also me saying thank you to everyone who has helped me. I wouldn't have got this recognition if it wasn't for the community."
NEWSDESK: 01461-202417