And after weeks of preparation, outfit shopping (and boasting to anyone that would listen), the big day dawned on Tuesday and I hopped out of bed . . . only to find it was bucketing down outside.
My hat! My shoes! My dignity!
Luckily by the time we pulled into Edinburgh just before 3pm the rain had eased along with my fears of soggy sandwiches.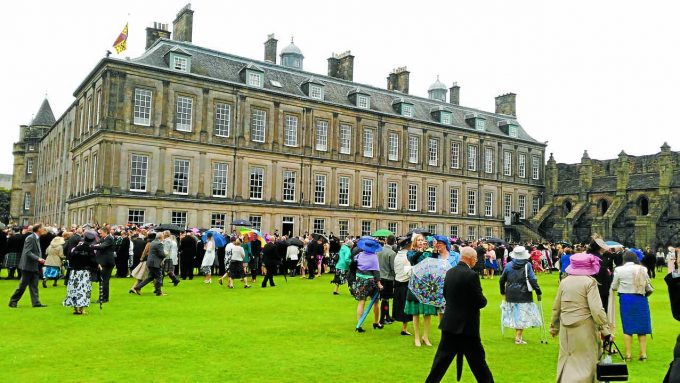 The next three hours were a delightful mix of polite conversation, monarch spotting and heavenly cakes. There was Whisky Dundee cake, mini scones with jam and clotted cream, lemon shortbread, raspberry shortcake, passionfruit tarts, chocolate croustillant, heather honey sponge with lavender and apricot and a cranachan macaroon.
Alongside the obligatory cucumber sandwiches (with mint), there were also curried chicken wraps, trout and cream cheese on oatcakes, egg and cress and ham and tomato sandwiches. Tea was served from gleaming urns, or there was iced coffee, elderflower and gooseberry presse and apple juice, with ice cream tubs as an encore.
Two military bands played, everyone was smiling and chatting and Her Majesty was resplendent in cream with a pink trim and matching hat. She was accompanied by Prince Philip and the Duke of York, with First Minister Nicola Sturgeon also attending. Only a select few were introduced to the Royals, I wasn't one of them, but it was enough just to be there in such magnificent company.
As fellow attendee Hardip Atwal from Annan said: "It was a dream. It was just surreal being there. Words cannot really describe how much I enjoyed the day."
Like him, I'll never forget my fabulous afternoon at the garden party and will be dropping it into every possible conversation in the near future!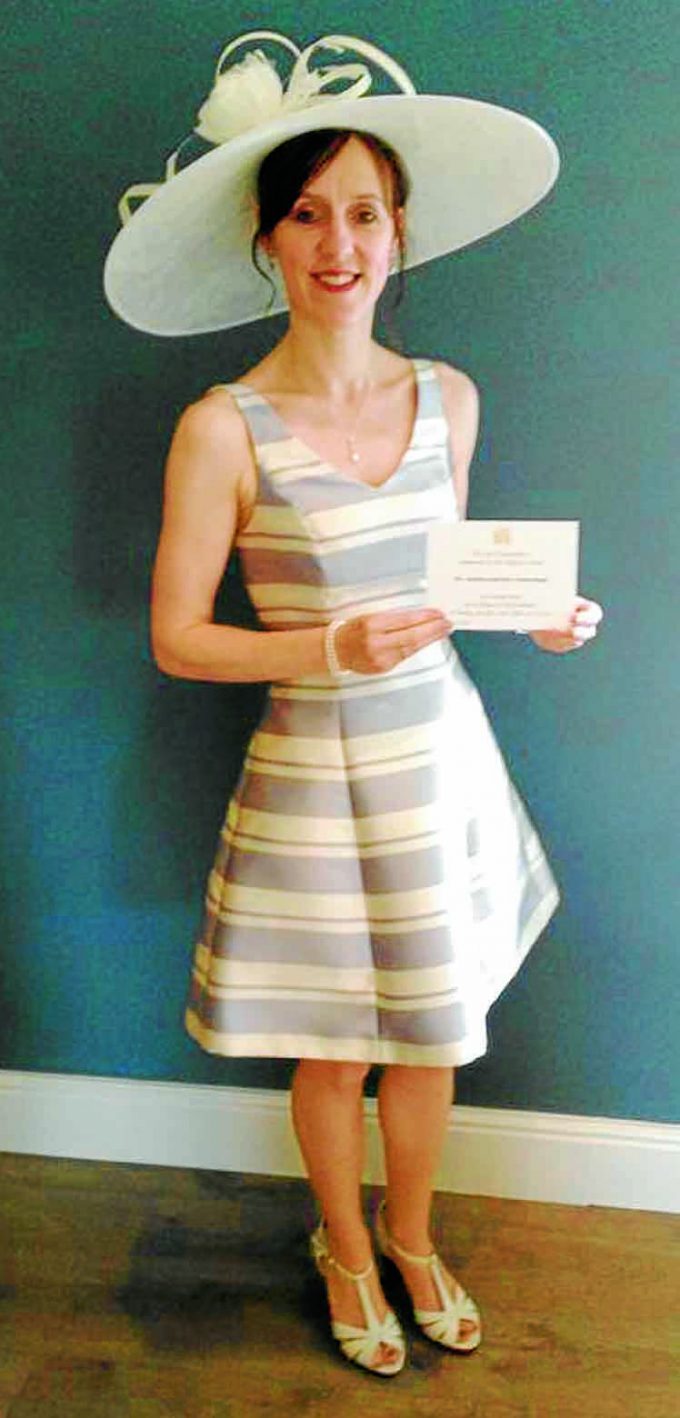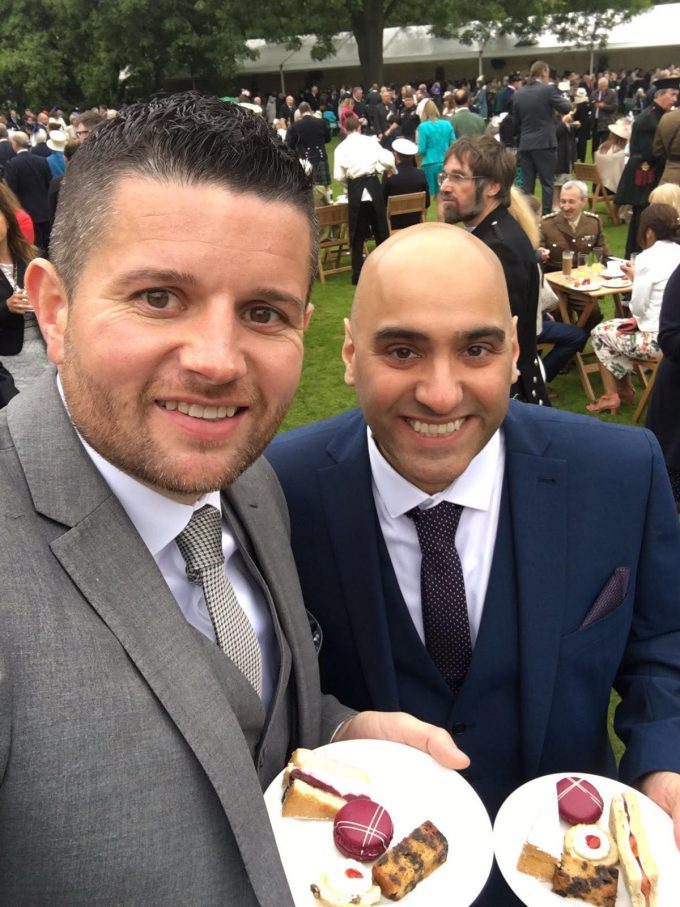 Hardip, right, and Graham Smith enjoyed their day