OPERATION MELBOURNE . . . trainer Iain Jardine with members of his team from Hetland Hill Stables in Dumfriesshire
---
He looks set for a dream place in next month's famous Emirates Melbourne Cup with Nakeeta, a six-year-old bay gelding and a star among 70 horses at his Carrutherstown yard.
High value UK wins, capped by a victory in the Ebor Handicap at York last summer, helped secure the outstanding thoroughbred a possible place in the showpiece 3,200 metres trip which boasts a generous 6.2 million Australian Dollars prize fund.
It is a remarkable achievement for the former jump jockey who started training near his native Hawick in 2011 before moving to former top trainer Len Lungo's Hetland Hill Stables.
Jardine, 41, who flew out on Friday, told DnG24: "Nakeeta's the type of horse that doesn't come along very often.
"He's a determined ultra tough wee horse who never knows when he's beat. It's a long way to go and we're certainly not making the trip without believing he's in with a chance."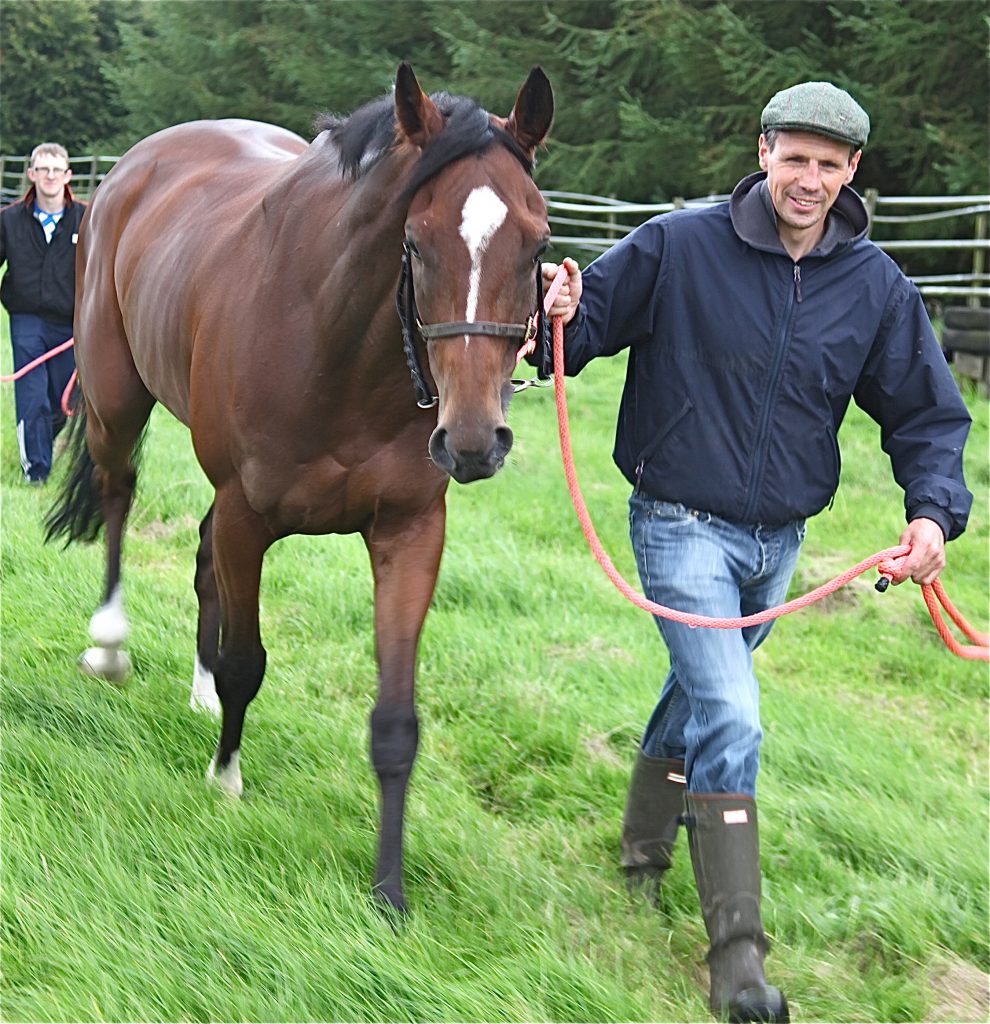 Jardine revealed he has been negotiating to secure the services of an Australian-based jockey, with experience of the race, which will be held on Tuesday November 7 at 3pm (4am UK time).
Nakeeta was flown from Heathrow to Melbourne via Dubai with several other race horses following a spell in UK quarantine.
He was accompanied by two of the Carrutherstown staff, amateur jockey Bruce Lynn and his brother Chris, a travelling lad.
They are looking after Nakeeta's training regime at a race course near Melbourne where, to meet the strict Australian conditions, he will also remain under quarantine until the meeting at the city's Flemington race course.
The Carrutherstown trainer has been in, at least, twice daily contact with the brothers and been supervising Nakeeta's exercise programme partly via live video link-ups.
"By all accounts he's travelled very well and I'm pleased with his condition now that he's settled in Melbourne," said the trainer.
"He's been given a handicap weight of 8 stone 5 lbs, which I consider fair to reasonable. He's at the right end of the handicap rather than the top end."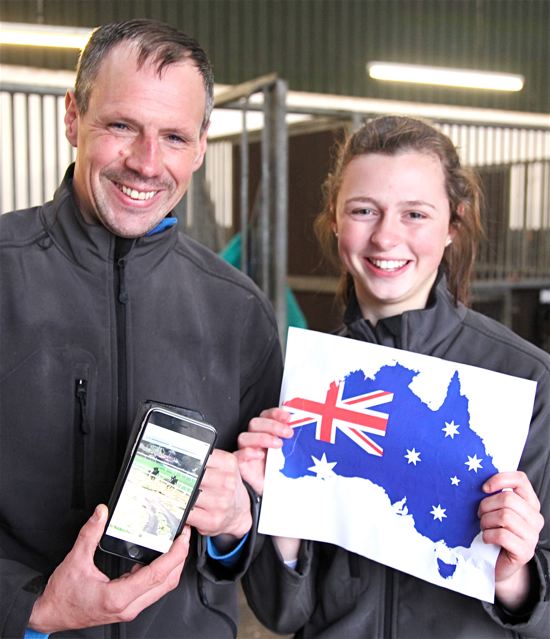 The logistics of transporting the race horse and team across the world are estimated to have cost in the region of £100,000.
But with the prize fund going in steps from the $3.6m first prize down to $125k for a tenth place the rewards too are potentially high.
The 24 starters at Flemington, considered among the cream of the world's flat racers, were subject to a rigorous selection process, largely based on form and handicappers' judgement.
With four horses ruled out of running and another unlikely to race further up the official Order of Entry, Nakeeta was this week looking a likely runner.
Jardine said: "Most of the field have experience of Australian racing, but some not. They are all to be respected.
"It's going to be spring into summer and I anticipate the going will be good to firm, which should suit Nakeeta. The going tends to be a bit quicker over there."
Also travelling to Melbourne for the build-up to the big race will be Lockerbie-based stable farrier Kenny Little, who knows the gelding's particular requirements.
Owners Alex and Janet Card from Deal in Kent, who have Scottish Borders links, will also be in Australia.
And with widespread local interest some of the stables' Dumfriesshire connections are also heading down under for the big race.
Odds on a Nakeeta victory have shortened over the last few days from 33/1 to 20/1.
■ Final confirmation of the planned line-up will be revealed on Saturday November 4.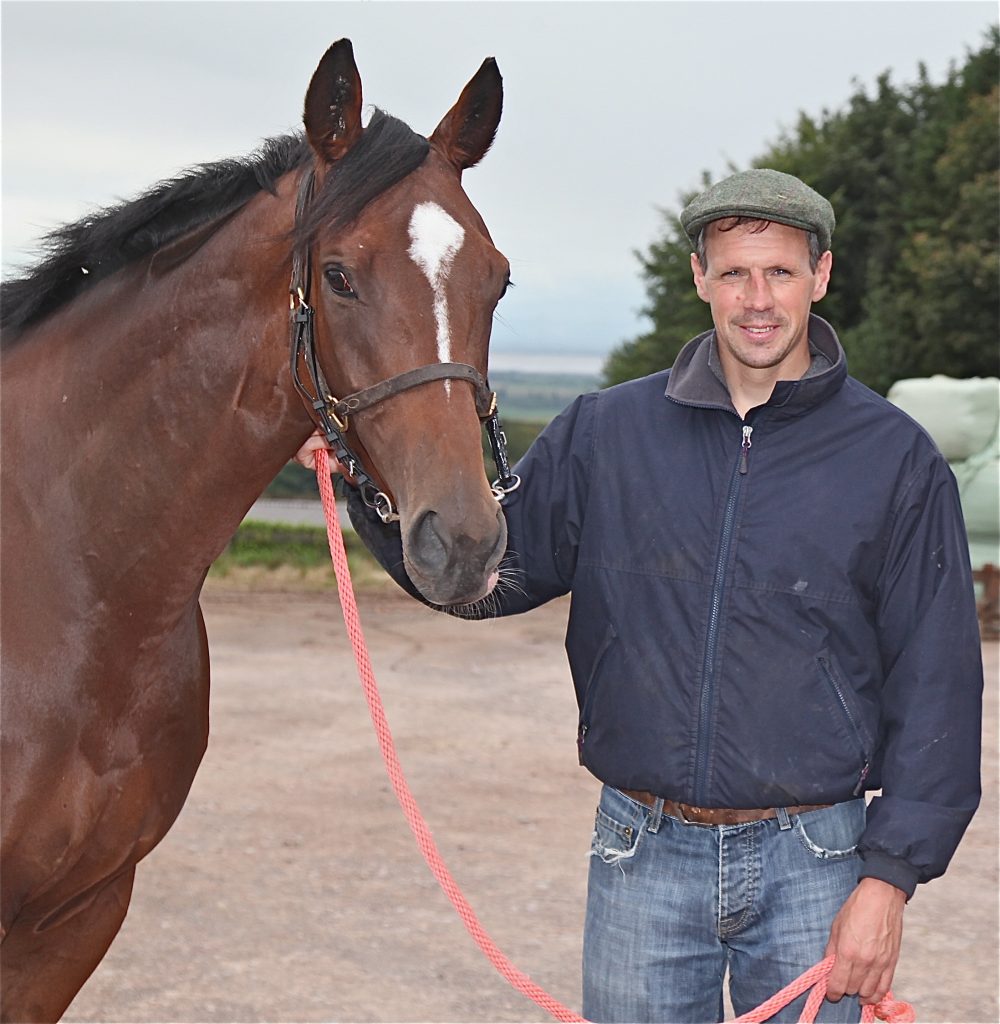 SPORTSDESK: 01461-202417