INSPIRING LEARNING . . . South of Scotland MSP Joan McAlpine, third from left, presents the award to Rona Hope, centre, Gaelic tutor at Eastriggs, and other Gaidhlig Dumgal representatives, left to right: Lesley Brown from Annan; Padraig (Peter) Carey, Langholm; John Macdonald, Annan; Carol Forbes and Margaret Moir, both Eastriggs
And the village of Eastriggs has been at the forefront of efforts as one of the most prolific venues for holding adult classes in the language.
This is largely due to tutor Rona Hope, a native of the Isle of Skye, who has Gaelic as her first language and has run adult classes in the village each year since 2003.
Rona, who now lives in Eastriggs, said: "There has always been a steady interest and some students come back year after year.
"When I first started the classes they were run through the education department but now they are under the auspices of Gaidhlig Dumgal, which promotes the language in the region."
The Scottish Government have a national plan for Gaelic and encourage the use of the language by adults and children.
On Tuesday night, South of Scotland SNP MSP Joan McAlpine visited Eastriggs Community School to present the 'Inspiring Learning Award' on behalf of Scotland's Learning Partnership.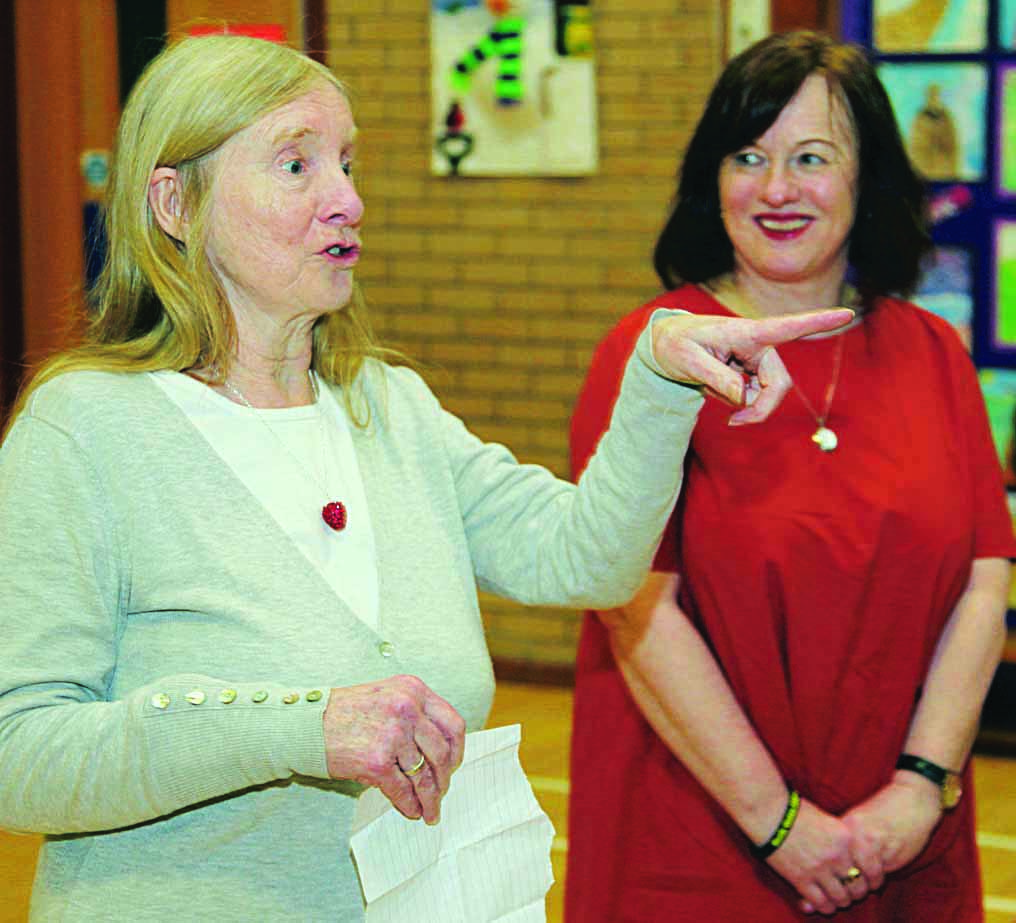 It was accepted by Rona, on behalf of Gaidhlig Dumgal, which also regularly holds classes and other events in Dumfries, Castle Douglas, Wigtown, Langholm or elsewhere when there is a demand.
There was interest in the language from students from both sides of the border and one in the Langholm area, who originally learned Gaelic at his native Cape Breton Island, Nova Scotia, Canada.
Ms McAlpine praised the community-driven efforts to promote the language across the region.
She added that Eastriggs' history as being home to workers from across the country and overseas mirrored the social mobility of many Gaelic-speakers who took the language to various corners of the world.
NEWSDESK: 01461-202417