RARE Regency indoor curling game is to be sold at auction in Dumfries later this month.
The "Summer Ice" game will go under the hammer at Thomson Roddick Auctioneers saleroom on September 16.
It has its origins in the 1840s and seems to have been played by the aristocracy and enthusiasts until the turn of the century. Complete with coloured and numbered 'stones', the board sits on trestles.
Auctioneers expect it to make between £800-£1200.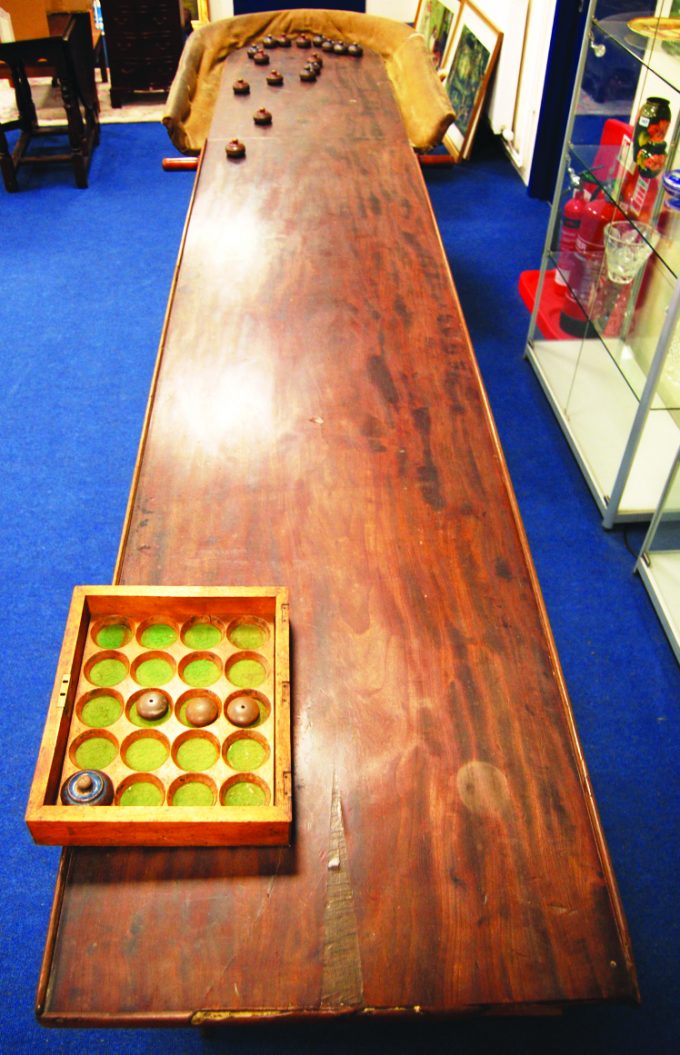 The sale will also include residual instruments made by the late Gordon Ross, of Tinwald. He had a guitar whilst on National Service and wanted a better-quality instrument. Not having the money and with the help of books, he learned how to make guitars. Not only this, but he could not read music, he was self-taught and played by ear.
The auction will include four guitars and a mandolin made by Gordon. A spokesman said: "They are of undeniable quality with beautiful inlaid mother-of-pearl embellishments."
Other items on offer include a selection of antique and collectable fishing tackle, sporting effects and guns, jewellery and silver with pieces to suit every taste and pocket.
Viewings take place on Friday September 15, 10 am to 5 pm, and on the morning of the sale from 9 am, with bidding getting underway at 10.30 am.