Next week will mark one year since little Sam Dorrance, aged five, passed away after spending ten months fighting a highly aggressive brain tumour.
Last year, The Brain Tumour Charity set up the 'Super Sam's Fund' so that 100 per cent of family and friend donations would be placed into a special funding stream.
And in June of that year, Sam's uncle, Colin Dorrance, of Lockerbie, cycled 200 miles from Gretna Green to Stonehaven along with Team Sam -a group of volunteer cyclists and support crew.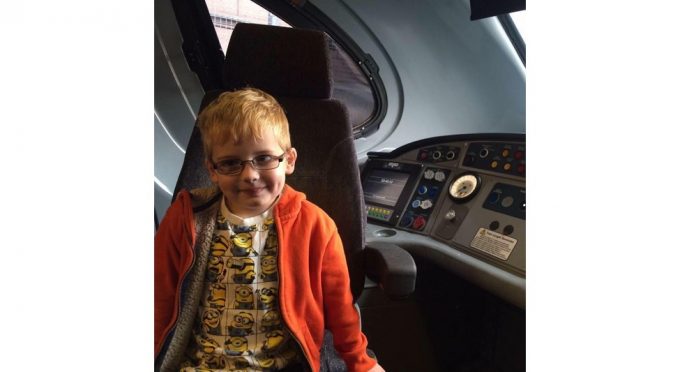 SAM . . . thousands of pounds have been raised in Sam Dorrance's memory
And next Thursday he will embark on a 468 mile journey over four days with a team of cyclists and volunteers dubbing themselves the C4S Express, who will ride from station to station between Carlisle and Stonehaven and back, in honour of Sam's fascination and love of trains.
The team will return to Carlisle on Sunday, July 16, and are encouraging people to follow their progress online – www.cycleforsam.org – and support them at the finish line.
Colin and his team are hoping to help Super Sam's Fund reach £100,000.
To donate visit: www.justgiving.com/fundraising/cycle-for-sam or text CYCS99 then '£5' or '£10' to 70070 on mobile phones to donate between £5 and £10
See today's ANNANDALE HERALD and MOFFAT NEWS for the full story.