The Croft Blend Fine Old Scotch, pictured, travelled to the frontline in France in 1914, carried by a soldier in the King's Own Scottish Borderers.
It was never opened and the soldier, William Mill, brought it back to his home in Dumfriesshire when the war ended.
It has remained in the possession of his family ever since, stored in a suitcase under a bed.
Now it is being offered for sale by Scotch Whisky Auctions, the internet whisky auctioneer, based in Glasgow with bidding due to open this morning and last for 10 days.
Mr Mill served with the 3rd Volunteer Battalion of the King's Own Scottish Borderers, and spent some time at the Volunteer Arms Hotel in Penpont.
During a stay there on June 28, 1908 he also wrote on the back of a photograph of himself mounted on a horse and this picture is also part of the lot.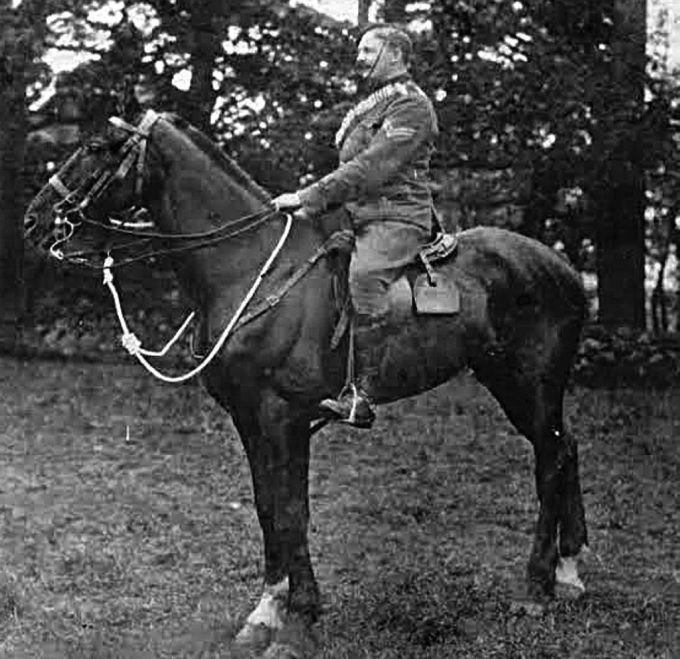 His notes give details of how he joined the the Yeomanry (D Squadron which recruited in Dumfriesshire) in 1906. After serving six years in the 3rd Volunteer Battalion of the KOSB he was promoted to full Corporal in 1907.
It also tells how the horse in the photograph was the one he rode in 1907 and 1908 and that it belonged previously to Charles Payne Esq., late huntsman to the Dumfriesshire Fox Hunt.
Peter Burns, of Scotch Whisky Auctions, said: "The bottle was produced between 1892 and 1913, as the glass bottle manufacturer, Cannington, Shaw & Co., were using a particular stamp format during this period which is present on the base of the bottle.
"Apart from that, nothing is known about this bottle and the whisky inside it. It is truly a mystery."