And a new survey by Nectar has found that 73 per cent of Brits use at least one life hack a week.
The most popular include using tea bags to get rid of puffy eyes and relieve sunburn; potatoes to demist car windscreens; and rolling clothes when packing for holidays
In fact, hacks have become so popular that a three day festival celebrating these top tips to be held in London this September.
We asked our readers to share their life hacks and a host of parenting and beauty advice came flooding in.
Here's a selection of the best sent in by the members of the local Can I Borrow Your Face? Facebook page:
Tracey Mclellan: When using fake tan buff it in with a brush around the face and neck as well as other problem areas like knees, ankles and feet.
Jayne Murdoch: Olive oil is good for loads of things, hair oil, moisturiser (face and body), for shaving, cuticles, lips and make up remover.
Lee-ann Martin: Use Vaseline on eyelashes and brows to help growth and condition.
Claire Nicolson: Using the same bronzer as a crease colour for eye shadow is a quick and easy way to make it look like you've spent time on your face and also gives the face a contoured, seamless look.
Parents have been getting in on the action too with the members of the mum2mum friends Dumfries and Galloway group offering their best hacks:
Tika MacPhee: The opening at the top of bodysuit/vests is so that you can pull them down the body – handy in event of poonami!
Devon Orr: To wean off a dummy put pin holes in it as it deflates and doesn't feel the same so they reject it.
Laura Graham: When starting to potty training put a small folded up muslin or face cloth in their pants – it will catch the pee better than expensive training pants and they still feel themselves getting wet.
Stella Emm: If you have a baby or child with allergies and cannot wash their favourite soft toy, put it in the freezer to kill dust mites, then give it a vacuum.
Tracey Currie: When travelling abroad order baby's milk and collect at Boots/Superdrug after security checks. It's a lot easier and doesn't count as luggage when they are weighing your bags.
Pam Lorimer: Stick a cupcake case over the end of an ice lolly stick to stop sticky fingers.
Also, put your dressing gown back on once you're dressed in the morning -no more sticky handprints on your work trousers or snot smeared up your jumper . . . just remember to whip it off before you leave!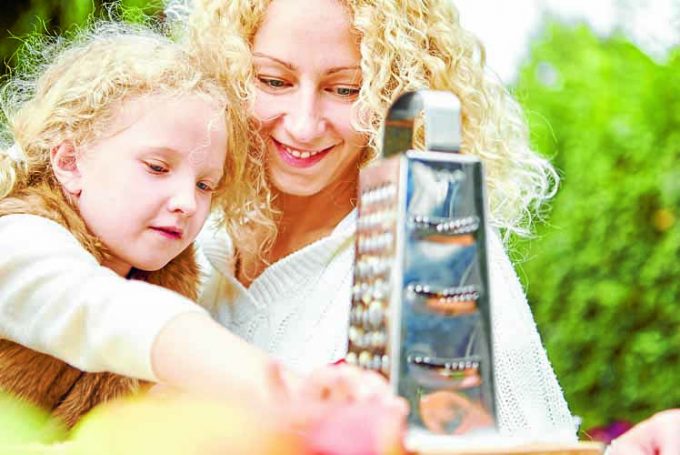 For more hack ideas go to www.nectar.com/lifehacks