PICTURE: LATIMERS of LANGHOLM
---
And accidents in the Scottish Borders meant that the A7 was closed north of Langholm for several periods on Wednesday and Thursday.
During the 24 hours to lunchtime Thursday an estimated eight inches of snow fell on the Muckle Toon.
Leslie Murray at Latimers of Langholm furniture showroom described how the town centre was extremely quiet due to the bad weather and on-going warnings.
He said yesterday: "We've sold out of snow shovels and I understand that the grocery stores may have run out of some essentials such as bread completely.
"There appeared to be very little happening in terms of snow clearance on Wednesday but council staff have been out and about today clearing pavements.
"Unfortunately, the snow has been fairly steady and the cleared areas are turning white again."
Mr Murray said there were very few people were coming into town from isolated rural areas such as Eskdalemuir unless they were using four by four vehicles as minor roads were all but impassable.
Across the hills at Newcastleton around 12 inches of snow had fallen by midday Thursday.
A spokesman at the village's Costcutter store described conditions as hazardous with few people venturing out into the streets.
He said: "We've not had a delivery for two days and have run out of bread, milk and had no daily newspapers today.
"We have supplies of long-life and tinned milk and have been helping keep customers going with half-baked vacuum-packed bread."
Meanwhile, across both valleys, community nurses and carers were said to have gone 'above and beyond the call of duty' to reach patients and clients, some in remoter areas.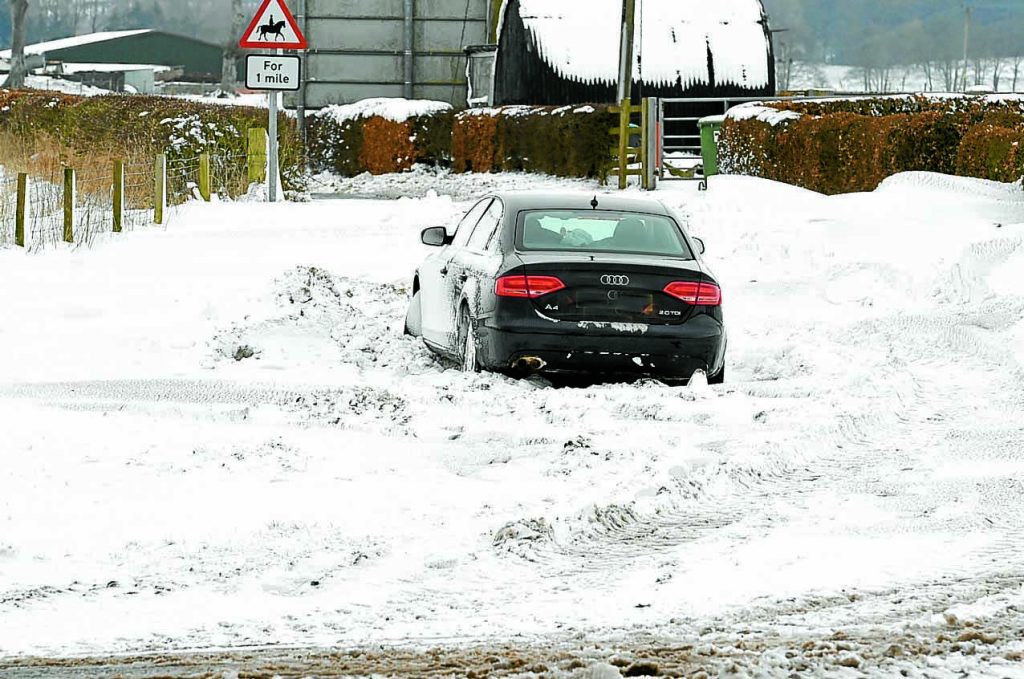 NEWSDESK: 01461-202417