INTERNATIONAL INTEREST . . . this promotional film commissioned by TSB tells the story of Ruthwell Minister Rev. Henry Duncan     —  VIDEO COURTESY OF TSB
---
Paul Pester is chief executive of the TSB, which has followed on the traditions of the first bank and owns Duncan's first Savings Bank, in a cottage at Ruthwell, now a museum.
Mr Pester, who has made a number of visits to the Dumfries and Galloway attraction, has been a long-time admirer of Duncan, a social reformer who also founded the Courier newspaper at Dumfries.
There was a large attendance at the lecture and lunch at the Easterbrook Hall, which was organised by the Crichton Foundation.
Mr Pester said: "The TSB movement was originally created in 1810 when the Rev. Henry Duncan established the world's first trustee savings bank.
"Its sole purpose then was to serve the local people in the community.
"This is exactly what we set out to do when we launched TSB back onto high streets right across Britain in 2013 – with a mission to bring more competition to UK banking and ultimately make banking better for all UK consumers."
A short promotional film on the Rev, Duncan and the Ruthwell bank, commissioned by TSB, attracted global interest and has been viewed almost 600k times on YouTube alone.
Mr Pester's Dumfries lecture was entitled 'Reinstating the virtuous circle.'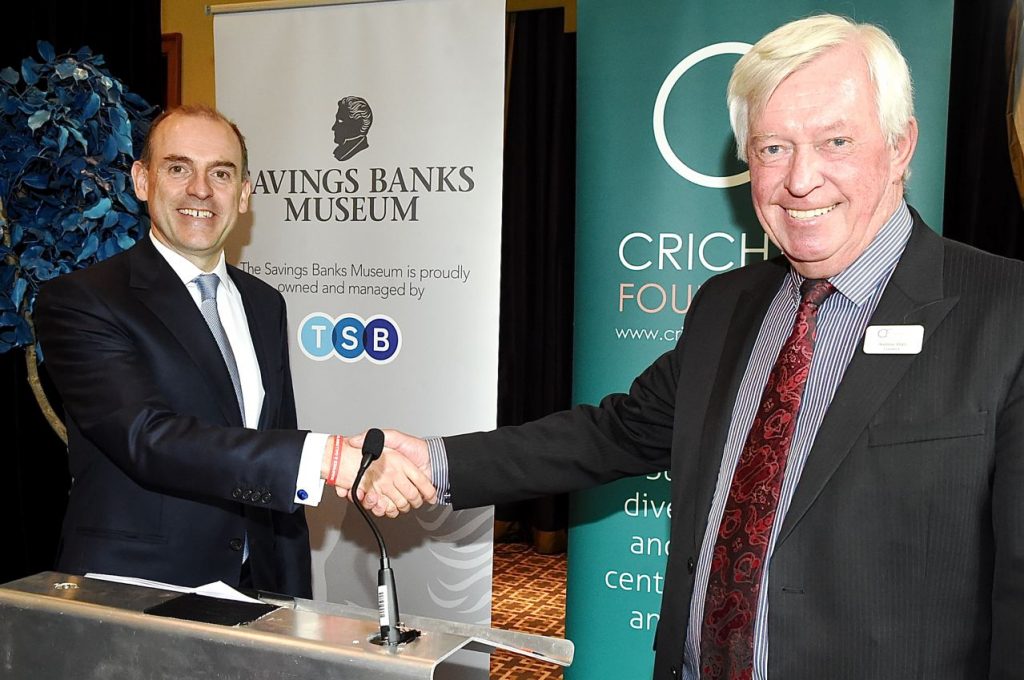 BANKER VISIT . . . Henry Duncan Lecture speaker Paul Pester, left, is welcomed by Andrew Walls, convener of the Crichton Foundation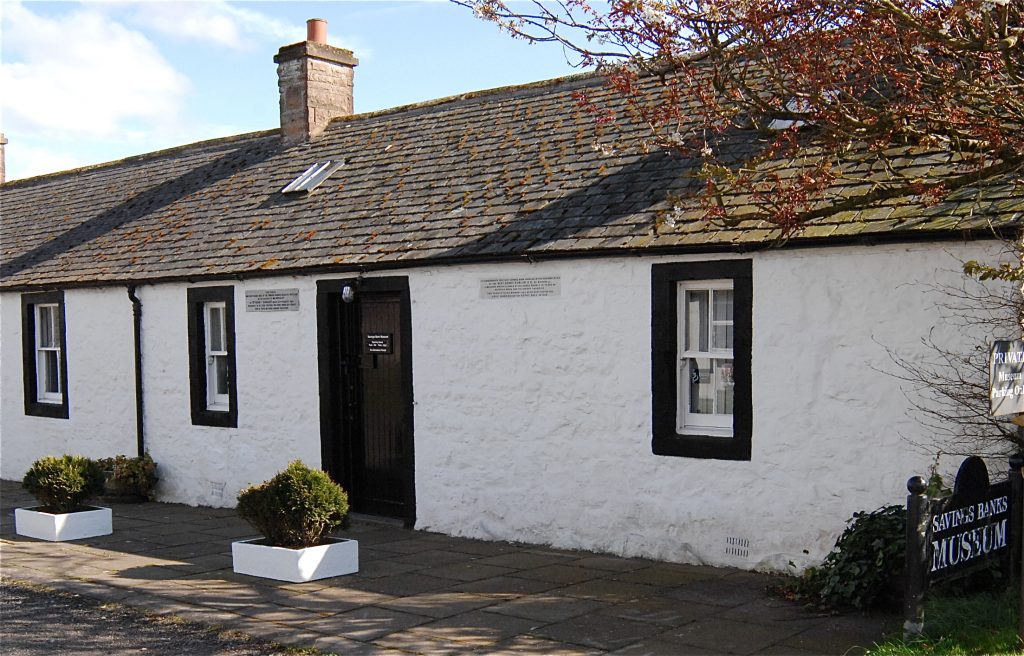 HISTORIC COTTAGE , , , the Rev. Henry Duncan's first savings bank, a museum between Annan and Dumfries
NEWSDESK: 01461-202417