The almost completed 10-metre vessel had become a landmark at the Chalmers Boatyard, which overlooks the Burgh Quay.
It was a hobby construction project over almost two decades for Annan businessman and former fishing boat owner and skipper, the late Archie Allison.
A large crane was brought in to lift the watertight completed structure over a building and the quay into the water just before high tide.
Boatyard proprietor Iain Chalmers described the boat as a 'labour of love' by his friend.
He said: "The keel of the boat was laid in the late 1990s and Archie would spend the odd spare hour happily constructing the shell of the boat.
"He was working to a plan he had purchased for a Dennis Swire 33 fishing boat, drawn up by the famous naval architect of that name.
"Archie was a skilful engineer and quite a perfectionist and although he never actually saw it in the water he had done an excellent job."
Sadly, Archie died late last year and the decision was taken to sell the boat on behalf of his family.
The boat was purchased by Northern Ireland fisherman James Orr, who made several trips to Annan to view the boat and help with the launch.
There was a lot of interest in Tuesday's operation which went like clockwork.
James, 53, from the small port of Portavogie, County Down, already has an interest in two fishing boats and was delighted with his acquisition.
He towed his new boat on the 82-mile journey home using the 19-metres twin-rig fishing boat 'The Sonas.'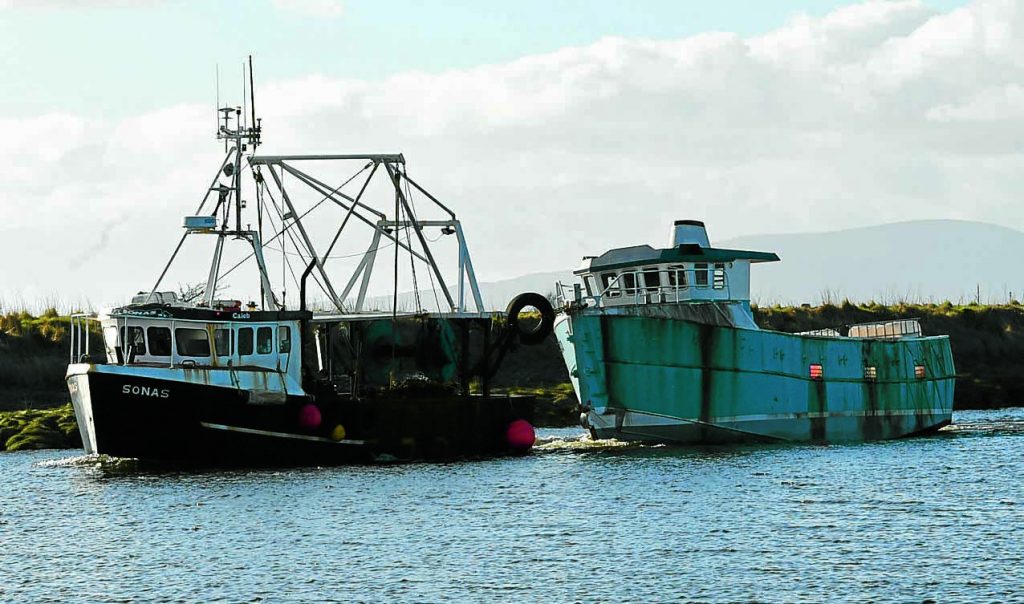 ---
Speaking later from Northern Ireland, he revealed that the homeward voyage had taken 17 hours.
Said James: "We had a good passage home. The sea was calm although the we were travelling against — and with — the tide at different stages of the journey.
"I'm going to call the new boat 'The Boy Stuart' after one of my old boats. I'll be carrying out most of the final work myself and once complete, possibly in a year, I'll use it with my sons for creel-fishing, particularly for prawns.
"We currently fish in the Irish Sea and sometimes in the Clyde Estuary, off Scotland."
James was given navigational assistance by the Silloth harbourmaster as he made his way on the Solway up to Annan Harbour.
He praised Iain and everyone else who assisted him during his visits to Annan.
James added: "It's one of the hardest harbours I've experienced to get to — local knowledge is vital — but, after the friendly welcome I was given, I found Annan to be one of the most hospitable I've ever used."
NEWSDESK: 01461-202417