BEM . . . Grace Brown of Langholm with the letter from the Cabinet Office informing her of the honour
---
GRACE BROWN, BEM
RECEIVING the British Empire Medal (BEM) in the Queen's Birthday Honours is retired council official Grace Brown of Langholm.
She receives the award for voluntary service in the communities of Langholm, Ewes and Westerkirk.
Born and brought up in Newcastleton, she later moved with her family to Langholm working for more than five years with local solicitors Stevenson and Johnstone.
She then joined the staff at Langholm Town Hall working her way up from administrative assistant to Depute Town Clerk, supporting the then Town Clerk, the late Eddie Armstrong.
Among her duties was as a local election returning officer and for more than 57 years she has continued to work at all elections, most recently as general election presiding officer at Ewes.
A highlight of her career was organising the ceremonies when the Freedom of Langholm was awarded in 1972 to the first man on the moon, astronaut Neil Armstrong.
When councils were reorganised into larger local authorities, Miss Brown went on to become Local Government Officer and Registrar at Langholm Town Hall.
But the honour largely acknowledges the community work she has carried out on a voluntary basis throughout her adult life and which she continues today.
Among her current roles are as a long-serving member of Langholm Ewes and Westerkirk Community Council.
She is also a volunteer at the Tourist Information Hub; treasurer of Langholm Christmas Lights; president of Ewes WRI; a member at Ewes Church; is  a former committee member at Bonnie Langholm and is a speaker at Burns Suppers, being particularly well-known for reciting Tam O' Shanter.
Miss Brown said she was delighted but felt very humbled by being awarded the BEM.
She said: "I'm accepting this on behalf of all those people who have helped and encouraged me with my various responsibilities over the years.
"It has been both a pleasure and a privilege to serve the community and something which I continue to enjoy."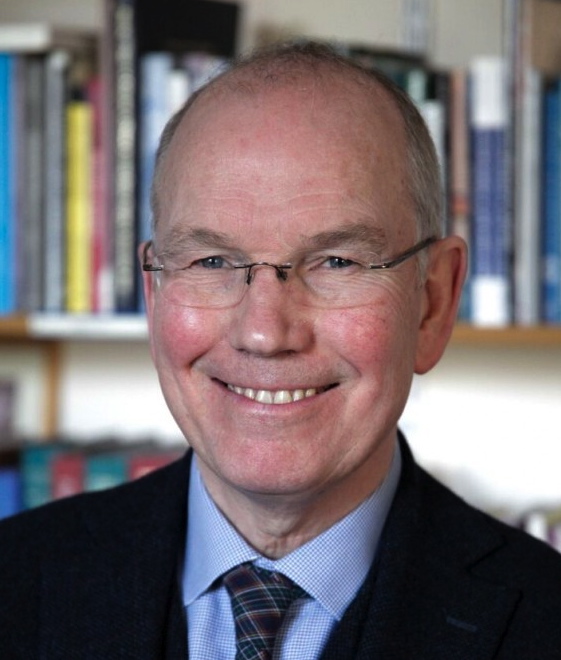 DAVID CLARK, OBE
A PROFESSOR'S research into end of life care and contribution to education has seen him honoured by Her Majesty the Queen.
Dalswinton based educator, David Clark, will receive an OBE for his dual services to education in Dumfries and Galloway and research into palliative care.
A father-of-four, Mr Clark is a professor of medical sociology at the University of Glasgow's School of Interdisciplinary Studies in Dumfries.
He started working at the university in October 2009, where he was director of the Dumfries Campus for six years before taking up his current role.
The 63-year-old leads the Glasgow End of Life Studies Group, which he founded in 2014 and holds a Wellcome Trust Investigator Award for a four year study (2015-19) entitled Global Interventions at the End of Life which has developed a novel taxonomy of end of life interventions.
Despite his immense achievements, the professor says he was stunned to receive news of his OBE.
He said: "I was quite amazed when I received a letter from the Cabinet Office and that's what was inside.
"I was standing at the top of the track to our house, where our post box is, and was halfway through opening the letter when my wife came out with the phone.
"She was so shocked by my face she thought I'd just opened a very big bill from the plumber!"
And the humble professor, who can add working with the Scottish Government as a consulting editor to the Strategic Framework for Action in Palliative and End of Life Care to his achievements, says he credits his success to always being surrounded by a great team.
He said: "I have worked with many amazing people, not just in Dumfries but around the world.
"You're only as strong as the people you work with. This honour is as much for them as it is for me."
JEAN PURVES, MBE 
FROM Guides to Moffat Community Council, the Dowding Committee to Moffat Civic Pride, Jean Purves's dedication to Moffat was so extraordinary that she has been recognised by the Queen.
Mrs Purves, 64, has been recognised with an MBE for services to girl guiding and the community of Moffat.
The former history and economics teacher moved from the area last year after 23 years in the tourist town.
And she says she was astonished to receive a letter through the post informing her of the prestigious award.
She said: "I was astounded. It came completely out of the blue, especially as I no longer live in Moffat, but it is such an honour to be recognised.
"There are so many wonderful volunteers out there and to be selected is very touching."
For more than two decades Mrs Purves was involved in the Moffat and district Guide community and she founded Moffat in Bloom in 2000, becoming a one-woman committee in charge of the town's plant life.
She later developed Moffat Civic Pride, which still thrives to this day.
Other volunteering achievements include her work as a community councillor, which saw her act as chairwoman, secretary and treasurer during her time.
And she served time as secretary of the Dowding Committee and as a member of the ANCBB group and the Clyde Community Fund, among other committee and volunteer roles.
The mother-of-two says she loves volunteering and thinks it helps make the world a better place.
She said: "I've always found volunteering exceptionally rewarding and satisfying, especially where girl guiding is concerned.
"To see young girls' confidence grow and see the opportunities that girl guiding can afford them, well that's what really makes it worth while."
She added: "I know volunteering can seem daunting but it doesn't have to be time consuming.
"Just do something, anything, and it can make a difference."
Mrs Purves and her husband, Andrew, also a popular face on the Moffat volunteer circuit, are currently staying in Kintyre while they search for their dream in Scotland, in a town, city or village yet to be decided.
But sadly the couple have no plans to return to Moffat.
CAROLYN LITTLE, MBE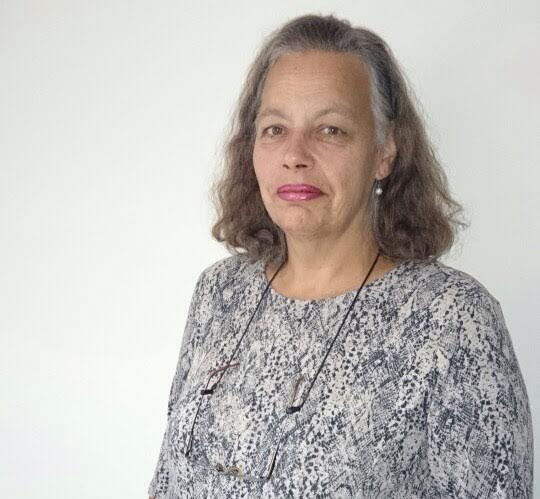 INSPIRATIONAL . . . Carolyn Little 
AN INSPIRATIONAL chair of Support in Mind Scotland for the past 14 years, Carolyn Little has been awarded an MBE in recognition of her significant contribution to mental health services.
Currently living in Dumfries, Carolyn has given 17 years of her time to improve the lives of families affected by serious mental illness, having been a volunteer director for all of that time, before taking on the role of chair in 2003.
This comes in the same week that Carolyn has stepped down from her role as chair of the organisation, but she has pledged to continue to serve as a member on the board.
An ecstatic Carolyn said: "I am really thrilled to have been honoured in this way – so many people have been part of this, including the service users and carers who shared their experiences, to the professionals who have listened and supported all the positive changes in mental health services over the years."
Some of Carolyn's achievements include sitting on the working group that reviewed the Mental Health Act in 2009, chairing and presenting at numerous national events including the International Mental Health Conference in Edinburgh, and being selected as one of the peer reviewers of the Scottish Government's Review of Mental Health Services in 2013.
Carolyn also spoke at a major conference in 2011 on the needs of forensic carers, and in 2012 co-chaired a consultation with the Forensic Network that brought the needs of carers to the attention of the decision-makers in forensic services.
This led to funding from the Government for a major research report in 2013 and Carolyn chaired the working group – this research report has now led to work with staff across the network to address the issue of carer awareness.
CEO of Support in Mind Scotland, Frances Simpson said: "Carolyn's impact on the policy and practice across forensic services in terms of the rights of family members in this position is second to none.
"Although staff time has enabled some of these developments to happen, it is Carolyn's personal dedication and commitment that has built the message and the evidence base over 15 years to bring it to this point.
"She has shown enormous resilience and leadership and in the process has now created something that will help many families cope with what is always a highly traumatic and distressing experience."
MICHAEL PATTIE, BEM
A CAMPAIGNER who has helped raised around £450,000 for charity after losing his son to meningitis has been honoured.
Michael Pattie from Dumfries becomes a Medallist of the Order of the British Empire in the Queen's Birthday Honours List (BEM), but generously credits the award to a wider team of campaigners and fund-raisers.
Reacting to the honour, Michael, 60, said: "I'm very proud and very humbled, but other than that I would say that the award belongs to a vast team.
"My wife and I head the team up, and I take my hat off to the team and the local community. It's really all down to them that this has happened, and that we've achieved so much."
Michael's son Dave died as a result of meningitis in 1999 at the age of 13.
But Michael said: "I would say that I've turned every parent's worst nightmare on its head.
"Because the worst thing anything can imagine happened to me, so much good has come of that.
"And that was a big driving force for me, to know that I've turned it on its head and through losing my son so much good has come of that — not just in monetary terms and helping charities but friendships have been formed."
Michael now serves as a Scottish ambassador for Meningitis Research Foundation, going round schools, toddler groups and other organisations giving awareness talks.
He said: "I get a great deal of fulfilment from doing that, because it gives all the people I've spoken to a better chance and a better knowledge of the disease."
And locally somewhere around £450,000 has been raised through fund-raising events such as 'Strictly for Charity' and 'Strictly Cabaret' — distributed to a range of more than 20 different charities, including local ones such as Women's Aid and Cash for Kids.
Michael believes the BEM can help further in his work, noting the region's 'huge part' in a successful campaign for access to a new meningitis vaccine.
Having been chosen to take part in the BBC Comic Relief special The People's Strictly, he said: "I'm always looking for platforms to highlight the various charities and my own charity in particular, Meningitis Research Foundation.
"But I do feel very humbled, and I am very proud of my town, really.
"Recognition is very nice to get, but I think it would be fair to say that it's not the reason that we do what we do."